Two MUHC perfusionists honoured by the Quebec Perfusionists Association
True specialists in cardiac, pulmonary and circulatory care, perfusionists keep patients alive using highly specialized equipment during surgical procedures or treatments that require the support or even the complete bypassing of vital body functions. On June 1st, two MUHC perfusionists, May Tam and France Denis, won two of the three awards given by the Quebec Perfusionists Association Inc. (APQI) at a gala banquet held to commemorate their 50th anniversary, along with the Quebec Association of Cardiovascular and Thoracic Surgeons. This is truly a tremendous honour for the MUHC, and a wonderful occasion to highlight an area of expertise little known to the general public.
May Tam, the chief cardiovascular perfusionist at the MUHC since 2012, received the Community Involvement Award and cardiovascular perfusionist France Denis received the Innovation Award (with Ramzi Majaj, a former MUHC perfusionist).
The Community Involvement Award
May's winning of the Community Involvement Award reflects her many accomplishments. She was an active participant in designing the operating rooms at the Glen site as well as organizing the logistics of transferring patients from the old Royal Victoria Hospital to the Glen site in 2015.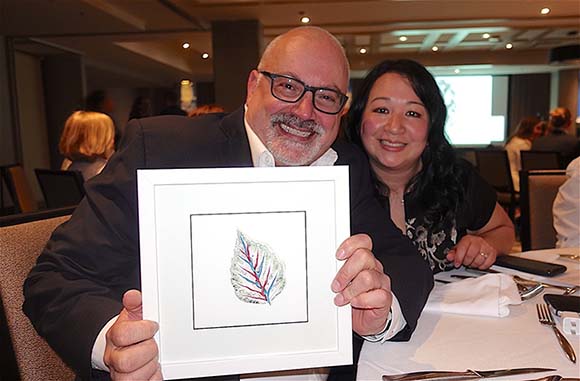 A respected leader who was always there for her colleagues when they needed her, May went on to become the head of all perfusion services at the Glen, including those at the Montreal Children's Hospital. An excellent communicator, May also helps promote the profession within the MUHC by sitting on several committees.
This past year, May developed an eCPR program for all MUHC facilities:  it allows for the efficient and fast implementation, 24 hours a day, of extracorporeal membrane oxygenation, a therapy commonly known as ECMO that adds oxygen to the blood and pumps it through the body. Thanks to her, this service was available for the Montreal Marathon in 2017 for the very first time.
"I'm pleased with the award, of course, but especially with the fact that it reflects well on the exceptional work of all our teams. It's such an honour to be able to work at the cutting edge of perfusion and to know that we are making a great difference in the lives of our patients," says May.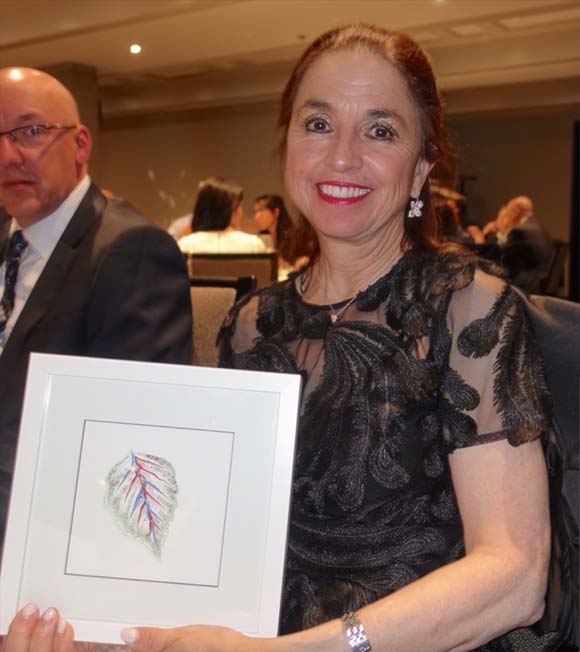 The Innovation Award
France Denis and Ramzi Majaj, meanwhile, were given the Innovation Award for having helped save a patient in extremis, suffering from severe liver failure and awaiting transplantation, using a liver taken from a pig. This achievement led to the publication of "Successful Use of Ex-Vivo Pig Liver Perfusion as a Bridge to Liver Transplant", and while it dates back 25 years, it is still considered extremely innovative.
"The patient, aged 56, came to the hospital presenting with nausea and vomiting, and her state deteriorated rapidly," recalls France. "She had slipped into a deep encephalopathic coma due to severe liver failure and had to be transferred to intensive care, where she remained for eight days."
Dr. John Tchervenkov, then director of the transplant program at the Royal Victoria Hospital, had read an article, published in the New England Journal of Medicine, which described an experimental technique that relied on using a pig's liver for dialysis. He suggested this as a treatment of last resort to detoxify the blood of the patient who was near death.
"The idea was to use a pig's liver by first perfusing it to 4°C with an organ preservation solution before connecting it to the patient's veins by a circuit in order to rid the blood of toxins," she explains.
France and Ramzi used an extra-corporal circulation system in order to connect the pig's liver to the patient via perfusion tubing. This kind of circuit, which is typically used during heart surgeries, regulates the rate of perfusion and maintains the temperature and oxygen levels of the blood.
"The perfusion lasted a bit more than four hours," says France. "A half-hour after starting the treatment, the patient opened her eyes, and an hour and a half later, she responded to stimuli. This proved that the procedure was a success."
These efforts allowed the patient to live long enough for a donor to be found, 14 hours later.
"Two days after the transplant, she woke up as if almost nothing had happened," says France. "After she left the hospital, she was able to go back to her everyday life."
It goes without saying that this kind of experimental procedure is very uncommon. But if perfusion techniques have evolved and the possibility of saving lives, of bringing patients back from the brink of death is greater today, it is thanks to research, constantly improving care and dedication to patients' needs, all of which France and May exemplify.
As Antoinette Di Re, Director, MUHC Multidisciplinary Services (adult sites), Mental Health Mission and Patient Trajectory NSA/SAPA, puts it: "There are not enough words to thank our perfusionists who always go beyond the call of duty. They always make us shine."