World Tuberculosis Day: Let's put an end to it
A patient named Sophie* (a fictitious name to preserve anonymity) was finishing her quarantine period following a positive diagnosis of COVID-19 in June 2020, when a cough and difficulty breathing intensified: "At first I thought it was a side effect of COVID," she says, "but the tests came back negative. So I was cured of COVID, but obviously I still had respiratory problems. After several tests at the hospital, I was diagnosed with tuberculosis (TB)."
At his time, there is no evidence to suggest that there is a link between COVID and TB, even though both are infectious diseases that primarily attack lungs. TB is caused by an infectious agent called Mycobacterium Tuberculosis. About 90 percent of people infected with TB do not develop the disease. This is called latent TB infection. People who do get sick have active TB and become contagious if they are not treated.
Of the 130 cases reported per year in the Greater Montreal area, 40 percent are treated at the Montreal Chest Institute (MCI) of the McGill University Health Centre (MUHC), whose expertise is recognized worldwide.
TB has not disappeared
Having been off work for several months, Sophie is grateful for the care she received at the MCI and is getting better, despite her fatigue.
"My lungs were in bad shape. I could have died. Other than the shortness of breath on exertion and the dizziness spells, I hardly cough anymore. I still have secretions, but the lungs have to clear themselves," she says. "I would like to thank all the medical staff of the MCI who took care of me during this period. On this World TB Day, it is important for people to know that the disease still exists and has not gone away."
A deadly disease to be eradicated
Tuberculosis is the deadliest infectious disease in the world. It is treatable, but since not all cases are detected, it continues to spread in many low-income countries that lack the means and infrastructure to limit its propagation.
"Although there are treatments for it, TB kills about 1.5 million people every year, which is more than half the number of deaths attributed to COVID-19 in the past year," says researcher Dick Menzies, director of the McGill International TB Centre, and a clinician at the MCI.
Based at the Research Institute of the MUHC, the McGill International TB Centre brings together more than 20 researchers with expertise in basic science, clinical research and public and global health. The Centre's research has had a direct influence on several national and World Health Organization (WHO) policies related to the diagnosis and treatment of TB.
Significant CDC funding for research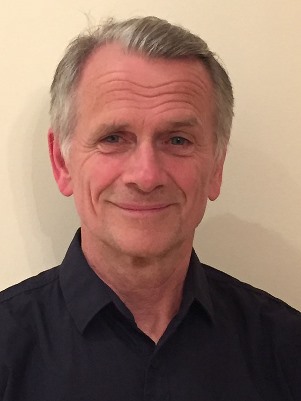 Dr. Menzies, who also holds the Canada Research Chair in Tuberculosis Research (Tier 1), was recently awarded $13.5 million US from the Centers for Disease Control and Prevention (CDC) to conduct clinical trials to find treatments that are cost-effective, more efficient and shorter.
"Two years ago, treatment for latent TB lasted nine months. We were able to reduce that to four months and since then, the dropout rate, which is very high, has been cut in half. We want to shorten it further and we're currently conducting trials of two-month and six-week treatments," says Dr. Menzies.
Tuberculosis remains a threat to humanity. Although, it has not become more contagious, it has evolved in recent years and become more resistant to treatment. In that sense, until it is eradicated, no one can predict its evolution.
"The COVID-19 pandemic has shown how vulnerable we are to infectious diseases and how much we can do to fight them, if we put our minds to it," says Dr. Menzies, who has been working on COVID-19 research for the past year. "I am confident that we could eradicate TB in a decade if we had the kind of resources that have been devoted to COVID-19. "