Nutrition month is often a time when you find tips, tricks, and recipes to support your nutritional well-being. But as we all know, this past year has been different. Dietitians working on the frontline at the MUHC did important, essential, and inspiring work at a crucial time.
There are often misconceptions about the role of a registered dietitian (RDs). Such as being compared to "food police" who always focus on dietary restrictions. But in reality, the role of registered dietitians is a far cry from that. Registered dietitians are an essential member of a patient's care team and are the only experts trained in the complex interaction between nutrition, hydration, and physiology in order to provide medical nutrition therapy. They help patients navigate the challenging and often overwhelming task of nourishing oneself during a medical crisis. Rather than focusing on restricted intake, RD's fight for the prevention and treatment of malnutrition and related complications.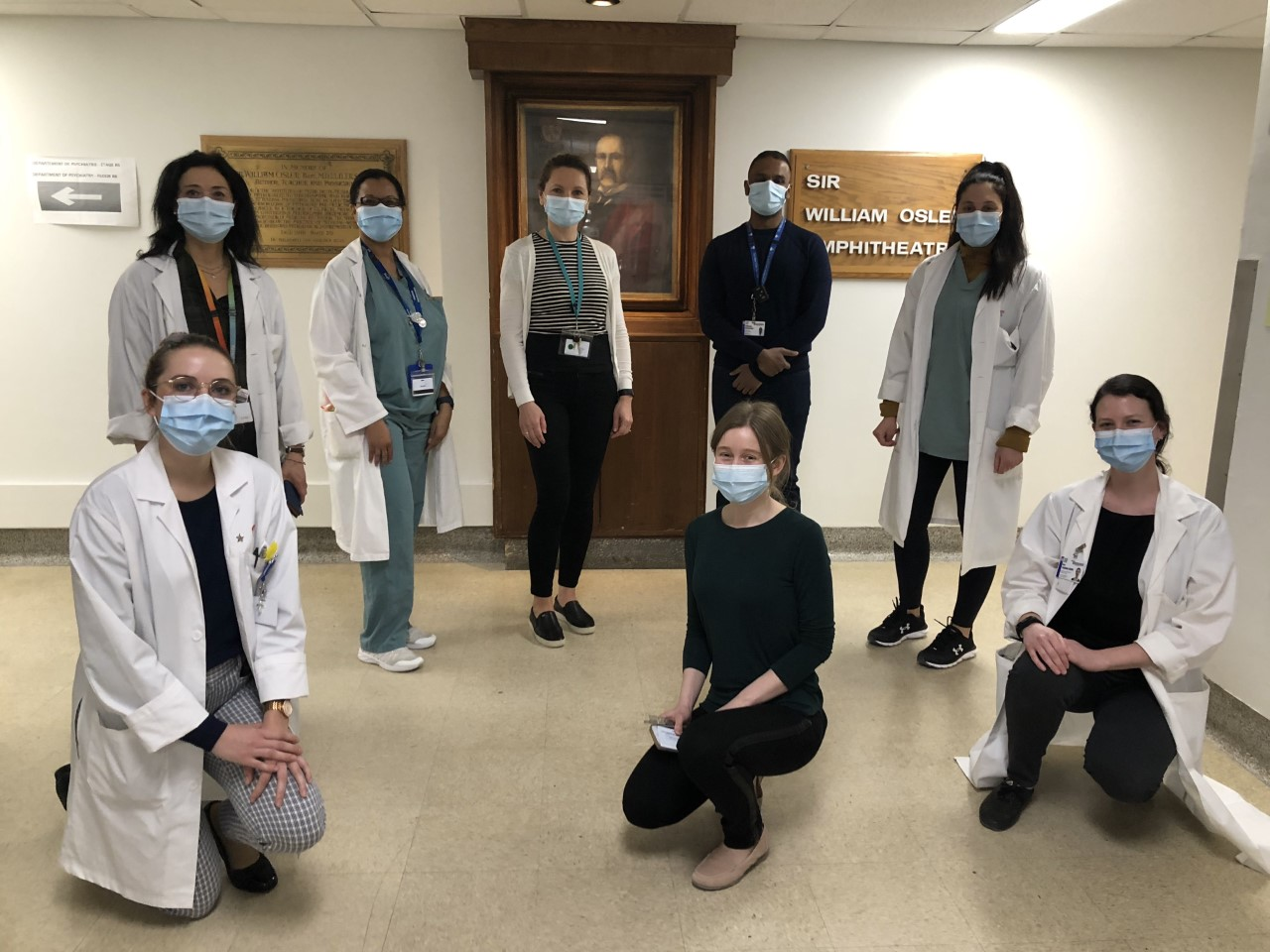 "Our dietitians have consistently demonstrated creativity, dedication and ingenuity," says Antoinette Di Re, Director of Multidisciplinary Services, Adult Sites (DSM), Mental Health Mission. "In the current context of COVID-19, their challenges were even greater."
When COVID-19 turns the tide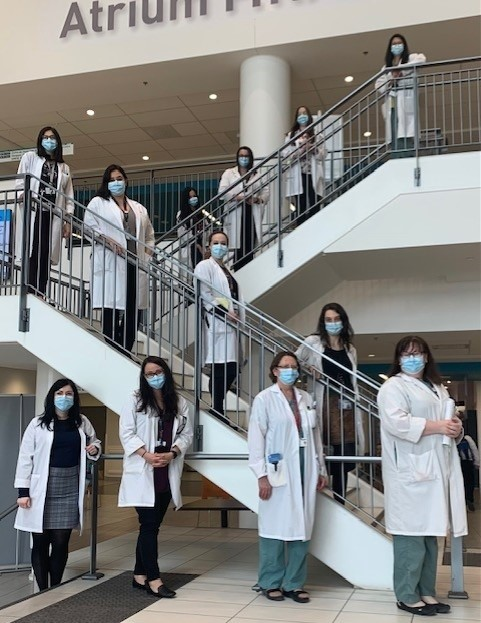 During the pandemic, the work of the MUHC's RD's pivoted dramatically. This precipitated the upskilling of some RD's who were redeployed to new areas to meet the patient population demands of the pandemic. One of the challenges faced by RD's in the last months was the lack of patient contact. RD's adjusted by using alternatives such as remote communication and gathering information from other members of the healthcare team.
This made nutritional assessments more challenging due to the lack physical assessments and increased communication barriers, particularly with patients with hearing or speech impairments. Despite several challenges, RDs continued to adapt by mastering telecommunication practices to gather necessary information with family members and also offered them reassurance during periods of isolation.
RD's working with COVID positive patients rose to the challenge and managed many nutritional implications of this virus. On the COVID units, lack of appetite, smell, and taste, vomiting and diarrhea, shortness-of-breath, and use of proning and non-invasive ventilation put these patients at risk of severe malnutrition and dehydration, requiring a dietitian's expertise for therapeutic diet modifications, oral supplementation, and tube feedings. RD's constantly advocated for the nutritional well-being of COVID positive patient's playing a crucial role in their recovery.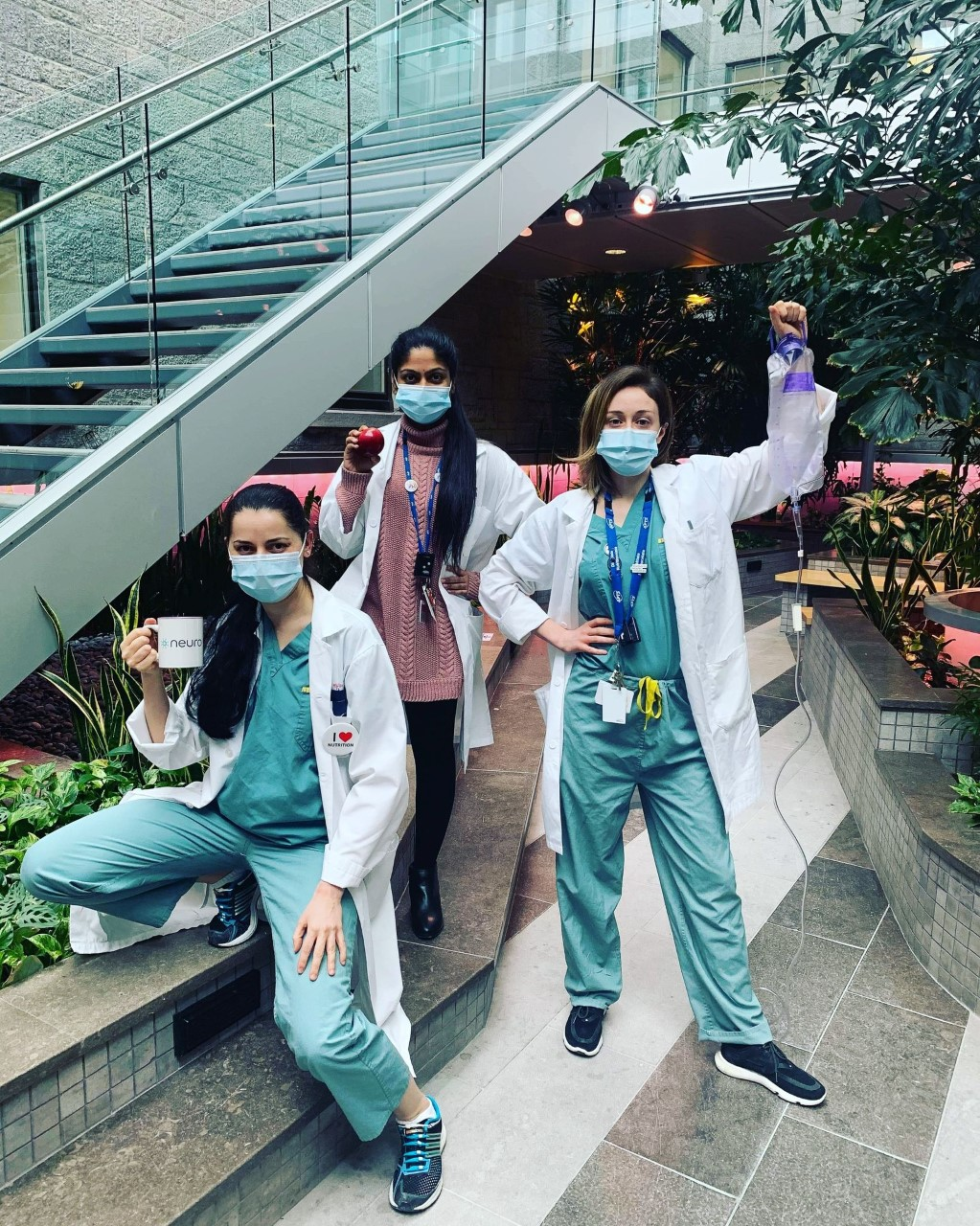 Important challenges, remarkable work
A few of the MUHC RD's made even greater leaps in their roles during the pandemic, offering to be redeployed at the MUHC Test Centre to conduct COVID-19 swabbing and volunteering to provide direct patient care at long-term care residences.
"Our dietitians do an outstanding job of ensuring that our patients continue to receive innovative and exceptional quality care. Many thanks for their constant quest to provide exemplary expertise!" adds Antoinette.
This Nutrition Month let us acknowledge the critical role that Registered Dietitians play in the complex clinical care of our patients at the MUHC.