Welcoming the next President and Executive Director of the MUHC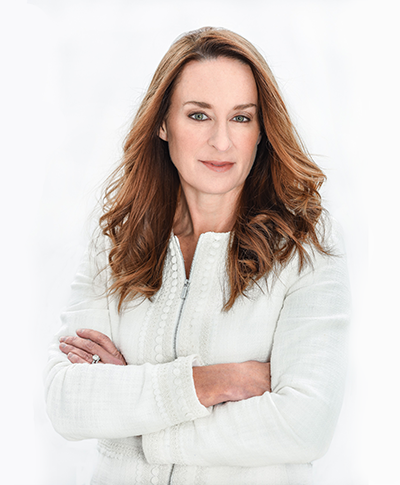 Montreal, December 14, 2022—
The Board of Directors of the McGill University Health Centre (MUHC) is delighted to confirm the selection of Dr. Lucie Opatrny as the organization's president and executive director.
Currently the Associate Deputy Minister, General Directorate of Academic, Medical, Nursing and Pharmaceutical Affairs, Dr. Opatrny's academic training, talent, energy, and multi-faceted experience in the health and social services network make her a natural candidate and exceptional fit for this appointment.
"The MUHC is preparing a new strategic plan and there is no shortage of challenges to tackle," notes Board Chairman Mr. Peter Kruyt. "Like Dr. Gfeller, who put the MUHC back on track and guided its teams through the pandemic with tremendous skill and empathy, Dr. Opatrny has a keen understanding of what must be done to keep apace of advances in clinical care, research and education and how nurture innovation while being in tune with the needs of patients and the role we play in partnership with our colleagues in the health network."
Dr. Opatrny earned her Medical degree and a Master's in Epidemiology and Biostatistics from McGill University, as well as a Master's in Healthcare Management and a Diploma in Advanced Negotiations from Harvard University. She has served in the capacity of Director of Professional Services at the CISSS de Laval and St. Mary's Hospital Center, in addition to being a practicing physician at the MUHC between 2004 and 2012. Before her appointment to the government in 2018, she also taught in the Faculty of Medicine and Health Sciences at McGill.
"The MUHC has a long history of developing and providing Quebecers with cutting-edge care," added Dr. Opatrny. "I look forward to coming on board and working with the MUHC's world-class clinicians, educators, researchers, and administrative teams to foster more interdisciplinary care and further their goals and success."
"We are very grateful to our outgoing President and Executive Director Dr. Pierre Gfeller. We wish him the very best, as we start a new chapter under the leadership of Dr. Lucie Opatrny the week of January 30," concluded Mr. Kruyt.
To read the government's announcement, please click here.
About the McGill University Health Centre (MUHC)
The McGill University Health Centre (MUHC) is one of the world's foremost academic health facilities. Building on the tradition of medical leadership of its founding hospitals, the MUHC provides exceptional multidisciplinary patient-centric care. Affiliated with the Faculty of Medicine of McGill University, the MUHC continues to shape the course of adult and pediatric medicine by attracting clinical and research expertise from around the world, assessing the latest in medical technology, and training the next generation of medical professionals. In collaboration with our network partners, we are building a better future for our patients and their families; for our employees, professionals, researchers and students; for our community and above all, for life. muhc.ca
Media Contact:
Gilda Salomone
514-377-4996