Stress in healthcare workers: a model to help us rethink challenges
Better understand for better support: a new model developed by RI-MUHC researchers illustrates the relationships between the various factors influencing the psychological well-being of health care workers.
The stress experienced by healthcare workers during the COVID-19 pandemic has had an impact on their mental health as well as collateral effects on their personal and professional environments. The problem deserves the utmost attention, but what can actually be done to improve things? In a new study, a team of researchers from the Research Institute of the McGill University Health Centre (RI-MUHC) and McGill University proposes a tool to help health professionals, researchers, managers and decision makers better understand the dynamics of the factors that fuel or alleviate psychological distress in health care workers, in order to better respond to it. The tool takes the form of a model that shows that the use of sources of support and coping strategies modifies the effect of stressors on stress and of stress on psychological distress.
Stress, anxiety and burnout, as well as depression and compassion fatigue, were recognized and documented among healthcare workers long before the pandemic hit. However, according to the authors of the study, most research to date - and particularly during the pandemic - has focused on either stress, burnout, psychological distress or healthcare workers' strategies for managing stress, without examining the links between these phenomena.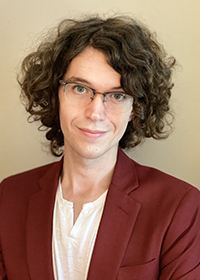 "This is problematic because focusing solely on stress or burnout without considering psychological distress, resilience or coping strategies limits our understanding of the consequences of these interrelated phenomena," says Prof. Jason Harley, PhD, first author of the article, a scientist in the Injury Repair Recovery Program at the RI-MUHC. "There are a number of personal and contextual factors that need to be considered in order to interpret the research findings appropriately," adds Prof. Harley, who is also an assistant professor in the Department of Surgery in the Faculty of Medicine and Health Sciences at McGill University and an associate member of the Institute for Health Sciences Education at McGill University
The article published in the journal, Health Care Management Review, aims to address these issues. It proposes a model that represents the key factors that affect the well-being of healthcare workers as well as the factors that are affected by their distress. It is an adapted version of the original Wheaton & Montazer model.
According to this model:
Stress is fuelled by various professional or personal stressors (workload, lack of resources, lack of sleep, etc.).
Using sources of support (resources offered by the employer, friends, psychotherapy, etc.) can mitigate the impact of stressors on experienced stress.
Coping strategies, the thoughts and actions by which individuals try to manage, tolerate or reduce their stress, influence the relationship between stress and psychological distress. Constructive strategies, such as seeking psychological help or playing sports, can reduce the influence of stress. Conversely, poor strategies, such as avoidance and substance use, can increase the effect of stress on psychological distress.
The individual, organizational and global context can affect the stressors, the coping strategies adopted and the distress experienced.
Psychological distress in healthcare workers can have consequences for themselves, their colleagues, their patients, and their organization, and in a vicious cycle, these consequences can in turn become stressors.
COVID-19: A state of concern for workers' mental health
By examining the current situation in light of this model, the research team found an increase in professional and personal stressors related to the COVID-19 pandemic. Healthcare workers have had to deal with an increased amount of work, changes in protocols, difficult decisions, a sense of being caught between patient safety, their own safety, their family's safety, and much more. In addition, the access to support and to some personal means of stress management has been disrupted by the pandemic (e.g., the closure of gyms, having limited contact with friends and colleagues, etc.).
"It is time to address the current crisis affecting the well-being of healthcare professionals and to deal with the additional stressors due to the pandemic. The future may bring new waves of COVID-19 as well as new pandemics; we need to be prepared," says Prof. Harley. "It is in the best interest of individuals, institutions and societies to help solve this problem, and we collectively have the power and expertise to do so. We hope this model can help those involved make informed decisions to help our valued health care workers."
About the study
The article Rethinking how health care professionals cope with stress: A process model for COVID-19 and beyond was authored by Jason M. Harley, Tina C. Montreuil, Nigel Mantou Lou, Liane S. Feldman, Gerald M. Fried, Mélanie Lavoie-Tremblay, Farhan Bhanji and Heather Kennedy.
 DOI: 10.1097/HMR.0000000000000345