Seventh edition of HOP Lachine newsletter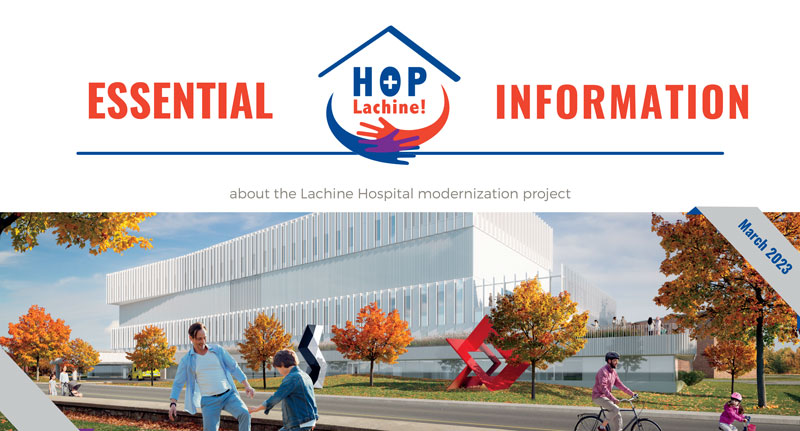 As you know, the consultation process on the future of the Lachine Hospital and the feasibility study on the two scenarios being considered are underway in order to find the best solution for our patients and work teams. In the meantime, work on the hospital modernization project continues and is progressing well. We thank you for your valuable collaboration.
This first newsletter of 2023 gives you an update on the work in progress. Enjoy your reading.