First baby of the year 2022 born at the MUHC: it's a girl!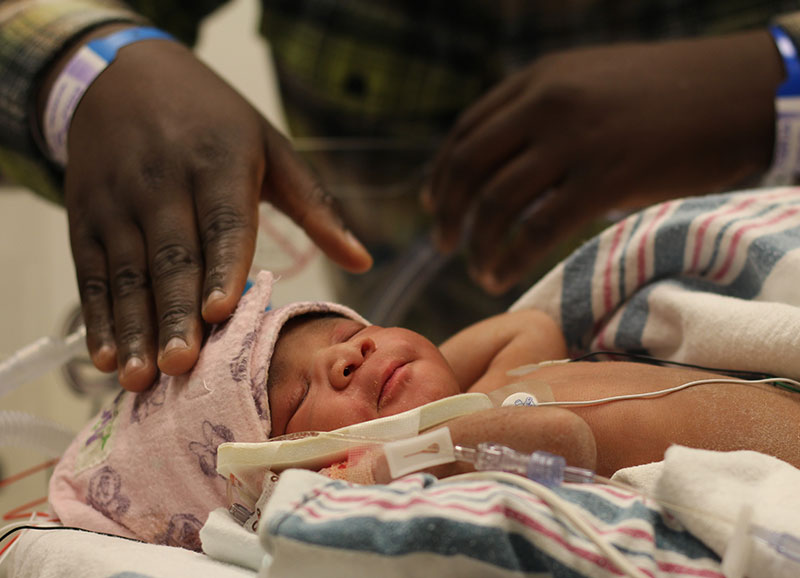 MONTREAL, January 1, 2022 – New Year's good news has arrived at the McGill University Health Centre in the form a baby girl – the first baby of the year born at the MUHC! Sitan Kaba was born at 3:19 am on January 1, 2022, weighing 3.32 kg. Both the baby and her mother, Oumi, are doing well. Oumi Keita and proud father, Laye Mamadi Kaba, are from LaSalle borough, in Montreal.
About the McGill University Health Centre (MUHC)
One of the world's foremost academic health centres, the MUHC offers exceptional and integrated patient-centric care, research, teaching and technology assessment. Affiliated with the Faculty of Medicine of McGill University and at the helm of the RUIS-McGill, the MUHC has a mandate to focus on complex care and is highly committed to working with partner organizations to ensure continuum of care in its community. The partner hospitals of the MUHC—the Lachine Hospital, the Montreal Chest Institute, the Montreal General Hospital, the Montreal Neurological Hospital, the Royal Victoria Hospital and the Montreal Children's Hospital—value multidisciplinary service throughout the lifespan, innovative technologies and practices, strategic partnerships and leadership in knowledge transfer. The MUHC is currently carrying out an ambitious redevelopment which has seen the opening at the Glen site and is currently being carried further at the Montreal General and Lachine hospitals. The project will support environments that ensure patients and their families receive the best care possible, now and for many generations to come. The sites are also anchored in best sustainable-development practices, including LEED® and BOMA BESt guidelines.