Dr. John Bergeron named to Order of Canada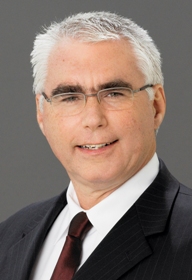 Dr. John Bergeron has been appointed to the Order of Canada in recognition of his contributions to scientific excellence in the field of proteomics as a scientist at the Research Institute of the McGill University Health Centre (RI-MUHC) and as a Professor in the Department of Medicine at McGill University.
As a researcher and professor emeritus, Dr. Bergeron has distinguished himself through his highly cited studies of the proteins in human and animal organs, uncovering their functions in health and disease. By the assiduous processing of samples from human and model organisms, Dr. Bergeron's lab has characterized proteins within organelles (small intracellular compartments responsible for cell homeostasis) isolated from organs linked to health and disease.
As the Chair of the Department of Anatomy and Cell Biology at McGill from 1996 to 2009, and as the Co-Director of the Laboratory of Systems Medicine and Cell Biology in the Department of Medicine, Dr. Bergeron has demonstrated his leadership in academic and administrative affairs.
Dr. Bergeron is a Rhodes Scholar, a Fellow of the Royal Society of Canada (RSC) and was previously awarded the RSC's McLaughlin Medal. Dr. Bergeron was also honored with the Human Proteome Organization Discovery Award in 2010. In 2015, he was awarded the Research Canada Leadership Award in recognition of his efforts in advocating for Canadian health research.
In 2016, Dr. Bergeron was awarded the McGill University Medal for Exceptional Academic Achievement. The McGill Medal is awarded to retired members of the University's academic staff who are uniquely deserving in light of their exceptional contributions to their discipline, to the University and to society at large.
In 2018, he was inducted as Chevalier de l'Ordre national du Québec, the highest distinction awarded by the province.
Source: McGill Reporter