Dr. Carolyn Freeman named to Order of Canada
Dr. Carolyn Freeman has been appointed to the Order of Canada in recognition of her impactful career as a radiation oncologist at the McGill University Health Centre (MUHC) and as a Professor of Oncology and Pediatrics at McGill University. The appointment was announced on December 29, 2022, by Her Excellency the Right Honourable Mary Simon. Dr. Freeman's assiduous passion has changed the lives of cancer patients for the past 40 years, improving care for children with cancer as well as patients of all ages with sarcoma. A distinguished member of many societies that seek to advance oncology care—and in some instances, a founder of those societies—Dr. Freeman has never strayed from an opportunity to better the lives of her patients and their families. 
"I would like to express to Dr. Carolyn Freeman on behalf of the entire MUHC cancer care community how proud we are of this wonderful achievement," says Dr. Armen Aprikian, chief of the Cancer Care Mission at the MUHC. "This very prestigious award recognizes her decades-long work improving the care of children with cancer, as well as her dedication to the highest standard of quality in cancer care for Quebec. Congratulations!"  
For over 30 years, Dr. Freeman stood as Chair of Radiation Oncology at McGill University, and under her leadership, the program became known nationally and internationally. In fact, McGill's Radiation Oncology Program is renowned for its excellence in clinical care and innovation, as well as its very strong education and training programs, in large part due to close interprofessional relationships fostered by Dr. Freeman. 
"This is all thanks to an amazing team effort," asserts Dr. Freeman humbly. "To have an impact on an international or national scale, you have to have a team behind you. I did, and I have had an amazing career as a result. I'm still enthusiastic about everything that I do," she shares.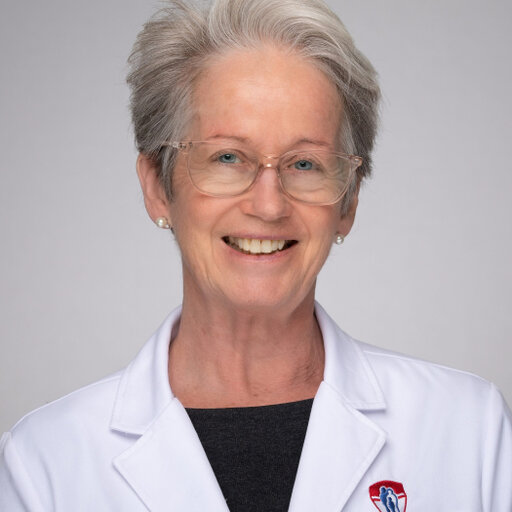 Strong in all of her endeavours 
Dr. Freeman's contributions in Quebec and abroad are remarkable. In the 1990s, here in Quebec, she contributed to the elaboration of the Programme québécoise de cancérologie (PQC), which aims to prevent and screen for cancer, expand access to care and services and meet patients' individual needs, among other essential goals. She was the first chair of the MSSS's Comité national de radio-oncologie at a time of crisis, when patients needing radiotherapy had to be sent to the USA for treatment. In fact, Dr. Freeman worked extensively for seven years with the MSSS in order to develop a long-term plan. To this day, that plan is still being followed. 
Her leadership roles in national and international professional organizations are numerous: 
Elected member of the Conseil d'administration of the Collège des médecins du Québec 

Chair of the Specialty Committee on Radiation Oncology of the Royal College of Physicians and Surgeons of Canada 
Chair of the Radiotherapy Quality Assurance Committee of the National Cancer Institute of Canada Clinical Trials Group 

Member of the Fellowship Selection Committee of the American Society for Radiation Oncology 
Finally, Dr. Freeman is a founding member of two now vibrant societies: the Canadian Association of Radiation Oncology, started in 1988 (she served as President from 1993 to 1995) as well as the International Society of Paediatric Radiation Oncology, launched in 2004 (she served as President from 2011 to 2014). With tremendous devotion to every cause that she joins, Dr. Freeman is an absolute inspiration to her patients and peers.