Canadian Society of Transplantation honours Dr. Steven Paraskevas
Dr. Steven Paraskevas is the 2023 recipient of the Excellence in Leadership Award from the Canadian Society of Transplantation (CST). The annual award is presented to a candidate who demonstrates exemplary commitment to the CST mission through excellence in leadership benefitting Canadian organ transplant patients.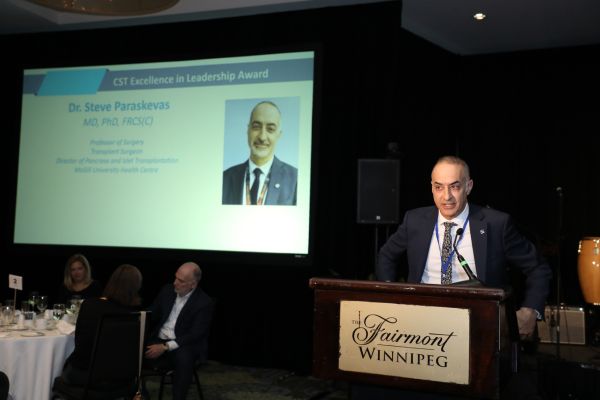 Praised for his vision and commitment to improving the care of transplant patients at the McGill University Health Centre, Dr. Paraskevas was also celebrated for his leadership in developing transplant programs including the Islet Cell Transplant Program and his work related to the Living Kidney Donor Program and Kidney Paired Donation Program.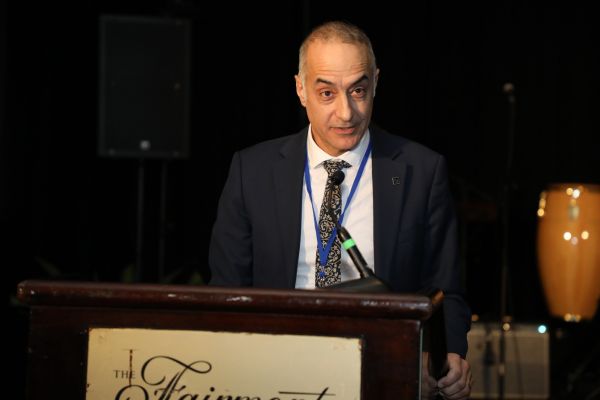 Congratulations Dr. Paraskevas!
More information about Dr. Steven Paraskevas, MD, PhD
Photo credit: CST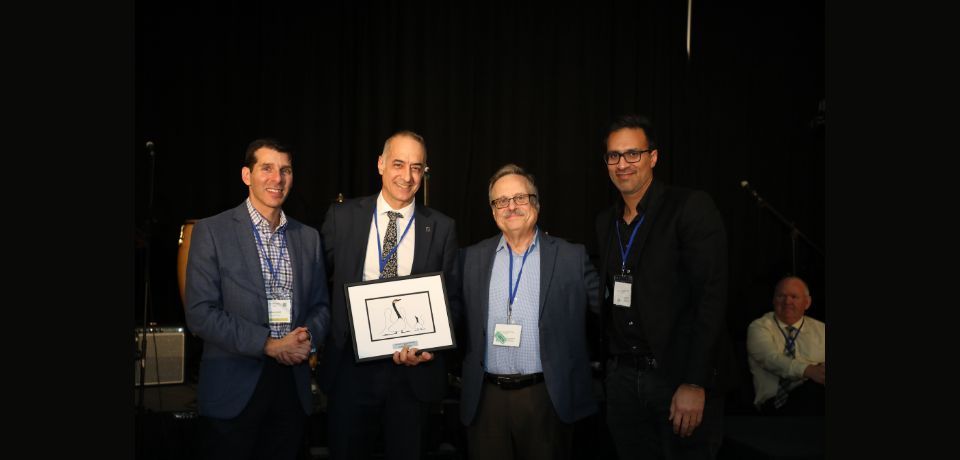 Photo Dr. Jeffrey Schiff, Past President, CST, Steve Paraskevas, Dr. Jean Tchervenkov, CST Member, Presenter, MUHC, Dr. Jag Gill, President, CST