Cycling to work, surprising benefits!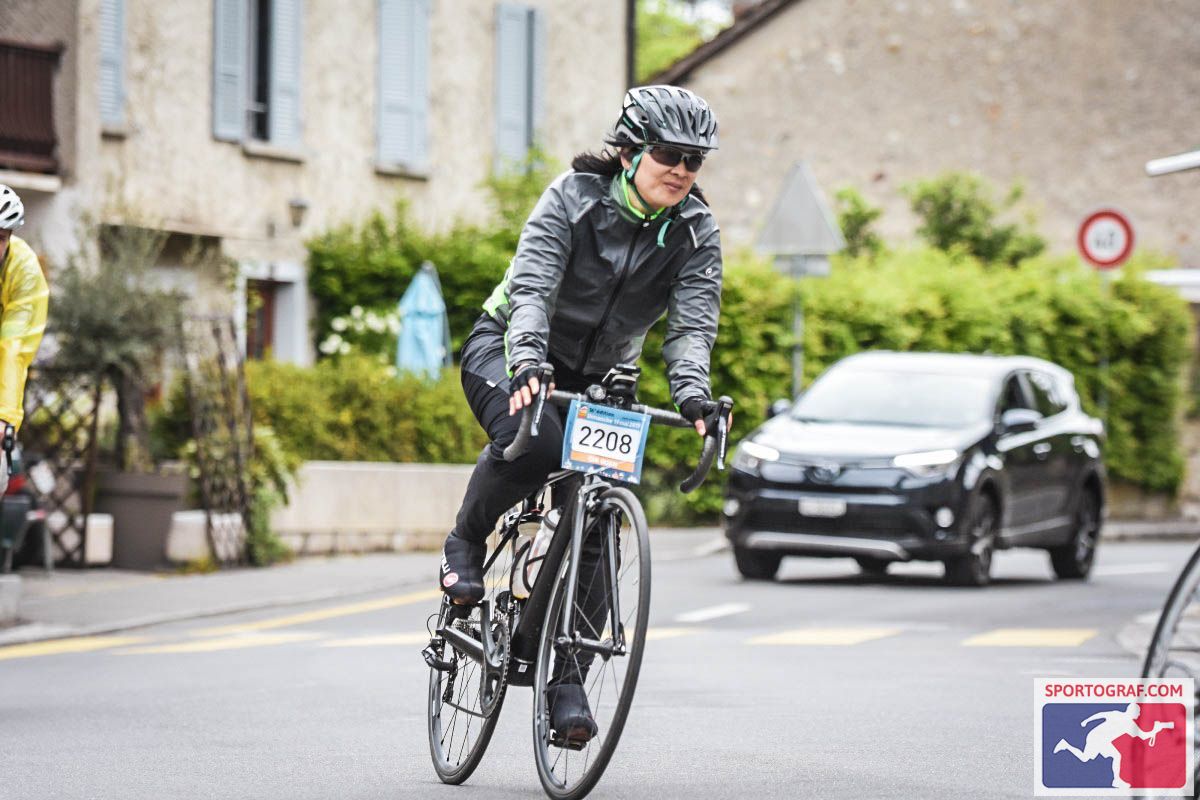 On this World Bicycle Day 2021, we asked Chi-Quan Bach, nurse at the MUHC and an enthusiastic cyclist, to tell us about the benefits of her commute to work.
"I've always loved sports and in particular bike racing, and in 2017, I started using the bike as a means of transportation to work at the Glen Site," says Chi-Quan Bach, pediatric nurse, MAP coordinator and Telehealth clinic co-pilot. "At the time, I was living in La Prairie on the South Shore. I would ride part of the way to St. Lambert and then complete the journey by bicycle. That gave me a good 30 minutes of exercise!" She immediately loved the feeling of well-being that exercise gave her, and even admits to feeling a sense of satisfaction that gives her the confidence to tackle her day at work.
 "I come to work with a strong sense of having already accomplished something positive, it brings me great satisfaction, right from the start of the day. I come to work wide awake with what I call an 'inner smile' radiating through me," says Chi-Quan. "I love the time I spend on my bike, it gives me time to reflect and enjoy the ever-changing landscape around me." Chi-Quan now lives in Saint-Henri and takes advantage of the Lachine Canal bike path to commute to work.
She also appreciates the human side of this mode of transportation. "You develop respect and even a form of friendship for the other cyclists you meet. We smile at each other, we greet each other, it brings a positive element to my day. This courtesy naturally transfers to my work environment, my colleagues and my patients. I think it's a great value, something special." Chi-Quan points out that, inevitably, this exercise makes her more aware of her nutrition and hydration, as well as helps her manage her energy within her limits. 
Of course, the weather can sometimes be unpredictable, and the city infrastructure is not always ideal for cycling as a means of transportation. It is important to find out what is available in terms of parking and facilities, and to think about opting for a shared bike mode such as BIXI, which this year offers several electric bikes that are very practical for commuting to and from work.
In early June, Chi-Quan resumed cycling for the summer. "I love this activity and I would love to share it with my colleagues at the MUHC! Who knows, a cycling club?" she says with a laugh.
Did you know? Vélo Québec offers a wealth of resources and information on cycling: maps of bike paths, activities, training, toolkits, and many other useful things to know.