Bianca Longpré will deliver her baby at the Royal Vic!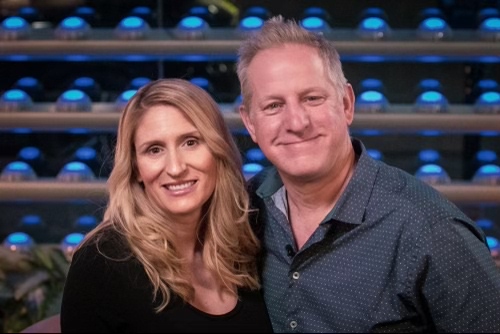 Bianca Longpré and her husband François Massicotte are two acclaimed Québécois comedians with huge hearts, with three beautiful adopted children and a miracle baby on the way.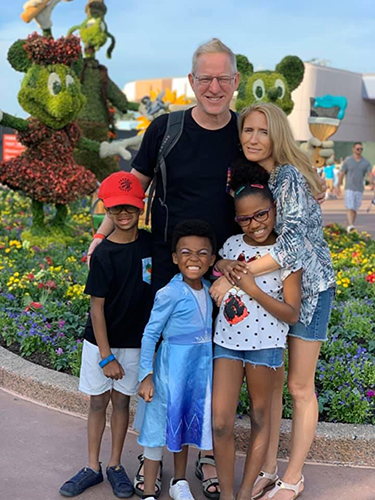 Bianca Longpré says that her three adopted children are the greatest gifts that life has ever given her. A few years ago, she and her husband François Massicotte set out to expand their family by starting IVF treatments, and last year, they received the miraculous news that they were pregnant. The loveable comedian best known for her 'Mère Ordinaire' show is due to give birth in just a few weeks, and she's chosen to have her baby boy at the Royal Victoria Hospital of the McGill University Health Centre (MUHC).
Bianca has openly shared with fans that she's considered a high-risk pregnancy, with a risk for hemorrhaging. Her doctor recommended that she deliver her baby at the RVH, and when she came to meet with our team for the first time, she was astounded by the conscientious treatment she received.
"I never received service like this," says Bianca. "If I could give birth anywhere in the world, I would still choose the Royal Vic!"
Bianca says that when she first walked into the MUHC Birthing Centre, all the chairs in the waiting room were taken. She was floored when a receptionist rushed to the back to bring out a chair for her so that she could rest. "It's these kinds of gestures that make such a huge difference to patients," says Bianca.
Her appointment gave her the reassurance she was seeking about delivering via Caesarean section, and now, the expectant-mommy says that she feels completely "cool" about it.
"Everyone I dealt with at the hospital is very competent," she says. "Even the fact that the Children's Hospital is right next-door to where I'm giving birth gives me that extra layer of assurance. My baby and I are in good hands."
After grabbing a croissant and a coffee in the atrium, Bianca returned home eager to share with her family the details about her doctor's appointment. "My kids are constantly asking me, 'Are you having the baby yet? Are you having the baby yet?' It's exciting!"
MUHC community reaches out
Over half a million people follow the bubbly supermom on social media, and so when she took to Instagram to talk about her recent hospital visit, she received an overwhelming response from fellow Montrealers who also choose the MUHC.
"People who live far away from the city like me make the trip to be seen at the Royal Victoria because it's just that good of a hospital," she says. "I even received a message from a woman who said that the reason staff at the MUHC are generally so helpful is because they love their job, and the institution makes them feel appreciated. I think the MUHC sets the standard for other hospitals."
We're thrilled to receive such positive feedback from Bianca, and want to wish her beautiful family our best during this exciting time. If you would like to stay posted on her motherhood journey, you can follow her on Instagram and Facebook.