MUHC At a Glance
McGill University Health Centre at a Glance
The McGill University Health Centre (MUHC) is a bilingual academic health network, and one of the largest and most modern in North America.
Each year, we:
receive over 715,000 ambulatory visits, including 177,000 emergency department visits
receive almost 40,000 inpatients yearly
perform almost 35,000 surgeries
deliver around 3,000 babies
Our team is made up of:
12,000 hospital staff
1,356 physicians, dentists, pharmacists and fellows
720 medical students
1,700 researchers, research students, postdoc and fellows
1,243 residents
1,500 volunteers
Our mandate is to provide tertiary and quaternary care to the population of Montreal and Quebec. In other words, care that requires hospitalization, complex surgery, emergency care or specialized treatment. If you are unsure where to go for care, find out more here.
OUR SITES
Spread out over four hospitals in Montreal, we support seven clinical missions and offer over 70 specialty health services that can be found here.
RESEARCH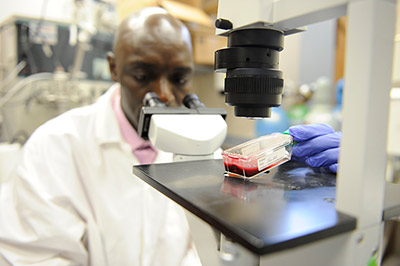 The Research Institute of the MUHC is an international research powerhouse with a worldwide reputation in the field of biomedical sciences and health care. Last year alone, we had:
Ongoing research collaborations with 51 countries worldwide
1,800 peer-reviewed scientific publications
1,600 ongoing projects (including clinical trials and others)
185,105 research participants
TEACHING AND EDUCATION
Affiliated with the Faculty of Medicine of McGill University, the MUHC cultivates an environment that allows students, postgraduate residents and fellows to develop professionally while contributing to patient well-being. Every year, we welcome students from across the health spectrum into our hospitals, contributing to the next generation of healthcare providers.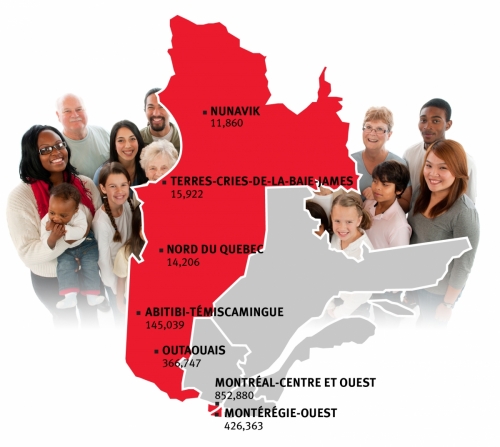 RUIS-MCGILL
RUIS McGill covers a large and varied territory of Quebec, stretching from Montreal to Nunavik in the far north – over half the province's area. Approximately 1.9 million* people from different communities and all walks of life are served by RUIS McGill.
RUIS McGill's territorial responsibility includes
Nunavik (region 17)
CreeTerritory (region 18)
Nord du Québec (region 10)
Abitibi-Temiscamingue(region 8)
Outaouais (region 7)
Montérégie west (region 16)
West-Central Montreal and the West Island of Montreal (region 6)
These 7 regions cover 63% of the Quebec landmass and include: 1 University Health Centre, 2 CIUSSS, 3 CISSS and 3 other health centres.
Ministère de la Santé et des Services sociaux
Glossaire Définition de termes relatifs au réseau de la santé et des services sociaux
RUIS McGill Telehealth
WHAT IS TELEHEALTH ?
Telehealth is a service that lets you consult a physician, nurse or other health professional remotely. Thanks to this technology, you can receive a diagnosis or treatment without having to travel too far from home.
ADVANTAGES OF TELEHEALTH
✔ Provides access to the same quality care and services as those offered during appointments in person
✔ Ensures access to specialized health care or the continuity of services in close proximity
✔ Reduces travel as well as travel-related stress and expenses
Read the Telehealth brochure >>