Where ?
The Ritz-Carlton
1228 Sherbrooke Street West
Montreal, QC H3G 1H6
When ?
Thursday, October 10, 2019 - 18:00 to 20:00
Description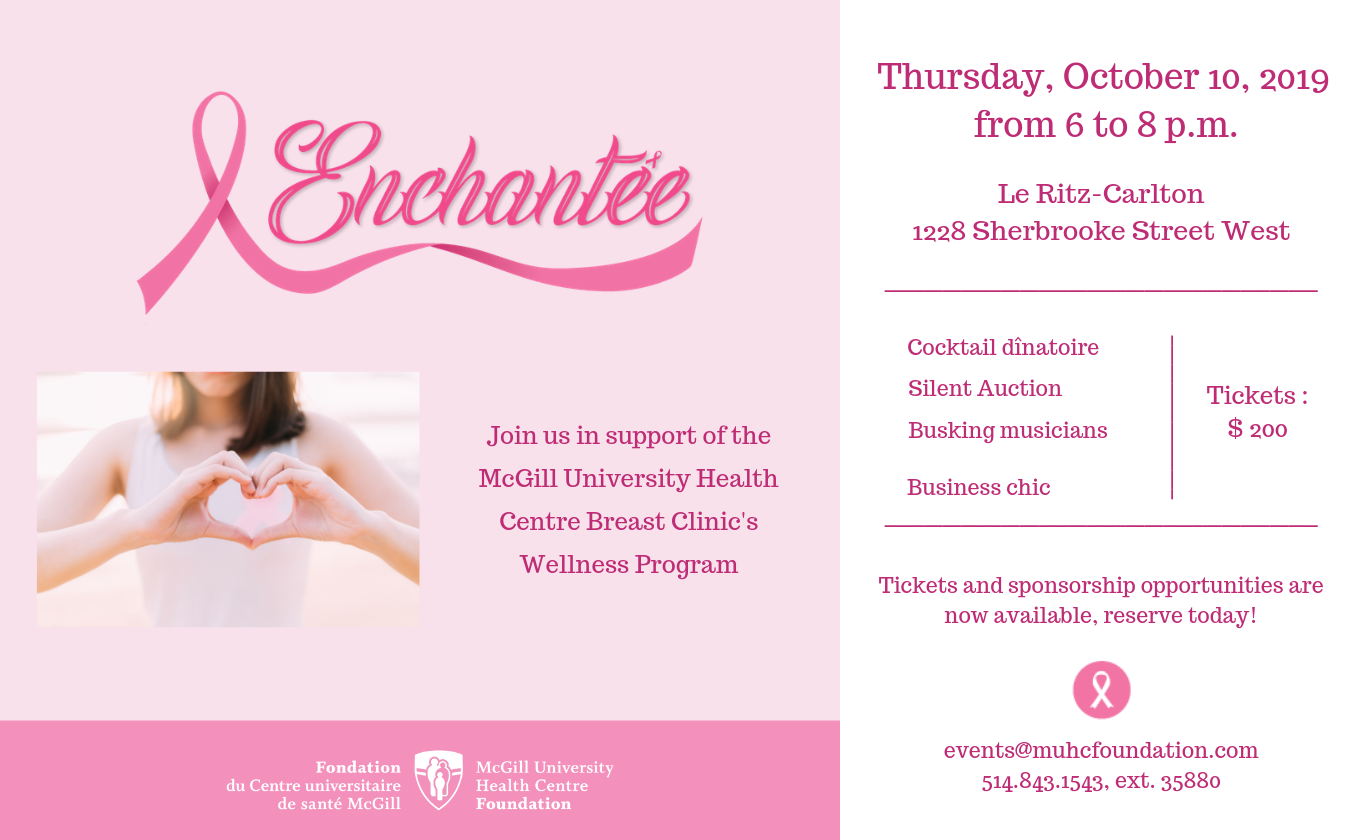 Join us at Enchantée in support of the MUHC Breast Clinic's Wellness Program
Busking for Breast Cancer
Hosted by Co-Chairs Monique Gravel and Hal Hannaford
A cocktail dînatoire featuring Montreal's finest street and folk acts. Busking acts to be announced on the MUHC Foundation Facebook page. Follow us to learn more!