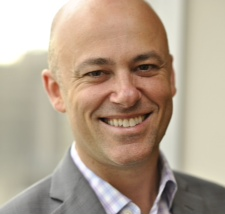 Director of Nursing
Alain Biron has worked in the field of nursing, performance and research for 25 years. His extensive experience in the health and social services sector led him to hold various nursing positions, notably at the Sir Mortimer B. Davis Jewish General Hospital, the Hôpital du Haut-Richelieu and the Parc-Extension CLSC. In 2009, he joined the McGill University Health Centre (MUHC) as a senior performance evaluation consultant. He was subsequently appointed Assistant to Director of Quality, Risk Management and Performance. Since 2016, he has served as Associate Director of Nursing at the MUHC and Associate Professor at McGill University's Ingram School of Nursing in the Faculty of Medicine and Health Sciences.
Mr. Biron is a Member of the Board of the MUHC designated by the Council of Nurses.
Mr. Biron's career has also been marked by his ongoing involvement in research in the areas of healthcare safety and quality improvement. He has over 30 scientific publications to his credit, and has participated in numerous funded studies as a researcher or co-investigator. He also participates regularly in local and international events as an invited speaker. His work has been recognized by the Sigma Theta Tau International Honor Society of Nursing and the Canadian Patient Safety Institute (Philip Hassen Bursary for Patient Safety), amongst others.
Mr. Biron values professional engagement in his community. As such, he has served as a member of the Board of Directors of the Ordre des infirmières et infirmiers du Québec (Montreal: 2009-2016 and Quebec City: 2010-2012). In 2020, he became a Member of the Board of the Secrétariat international des infirmières et infirmiers de l'espace francophone (SIDIIEF), after serving since 2016 on SIDIIEF's Advisory Council on Quality and Patient Safety.
Alain Biron holds a Bachelor of Nursing degree from McGill University, a Master of Nursing degree from the Université de Montréal, and a Doctorate of Nursing, also from McGill. He also completed training at Harvard University School of Public Health as part of a Fellowship on the use of measurement as a lever for change in health. Mr. Biron is fluent in English and French.