Choosing to work at the MUHC is all about finding that life-work balance 
For Anna that means having the time to explore her artistry with makeup. She shares her passion for makeup on social media and often does the makeup for friends and colleagues on special occasions.  When asked why she likes working with us, this is what she had to say: 
I love the bond that I have with my coworkers. I came to work at the Royal Victoria Hospital 17 years ago on a six-month contract right after graduating and never left! The Microbiology Lab has been like a second family to me. They've seen me through hardships, changing careers temporarily, getting married, having a child - I basically grew up here.

We've been through a lot; from the merging of the Optilab cluster six years ago, to being hit hard with the pandemic, but we've pushed through together. Our Microbiology Lab is responsible for testing all COVID samples from labs across the CIUSSS West-Central Montreal, the CIUSSS West Island, and the CISSS de l'Abitibi-Témiscamingue, in addition to the MUHC. We've been each other's source of strength and motivation to keep going and even encouraging each other to rest when we need it. I am lucky to be working with a great team of people whom some have become really great friends.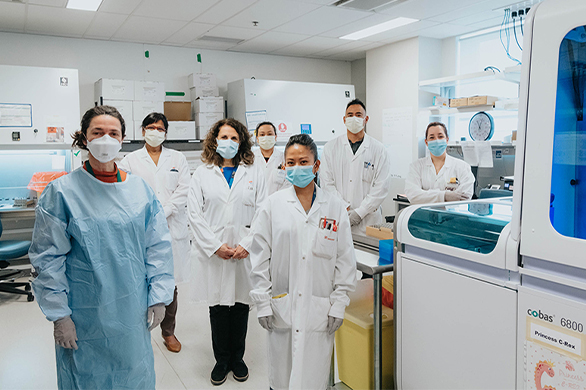 The practice of Medical Technologists is at the cutting edge of their profession
State-of-the-art laboratory technologies
Immediate computerized access to all test results
Stimulating university work environment where professional training and development activities are strongly encouraged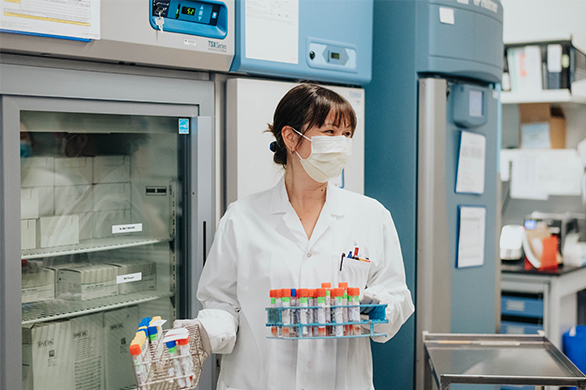 The MUHC offers exceptional quality, patient-centered, complex multidisciplinary care in a bilingual environment. Affiliated with McGill University, the MUHC contributes to the evolution of knowledge and best practice guidelines to ensure best care for life!
Orientation for the newly hired employees
Dynamic university environment with all the specialties
offering a variety of possibilities
Ultra-modern equipment
Multidisciplinary team
Professional development and continuing education
Extern program available
Employee recognition program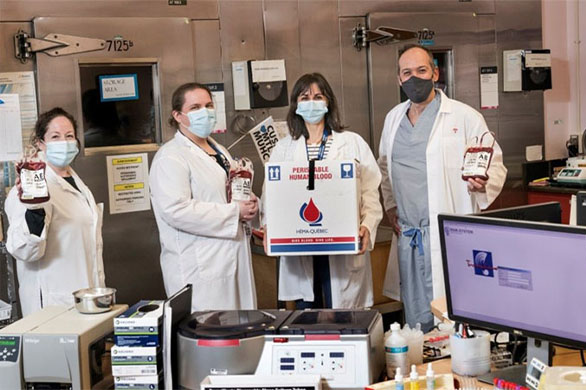 Opportunities to grow professionally
Continuing education
Bursaries provided for the Abitibi-Témiscamingue facility
Choose from the many specialties and ultra-specialties that are available in our hospitals
Transfer from one hospital to another and preserve your seniority.
Choose the specialty that matches your interests…we offer positions in all laboratories across all our sites!
McGill University Health Centre (MUHC)
Glen Site
Montreal General Hospital
Lachine Hospital
CIUSSS West-Central Montreal
CIUSSS de l'Ouest-de-l'Île-de-Montréal
Saint Mary's Hospital
Lakeshore General Hospital
LaSalle Hospital
CISSS de l'Abitibi-Témiscamingue
Hospital and CLSC of Val-d´Or
CLSC de Senneterre
Rouyn-Noranda Hospital
Amos Hospital
La Sarre acute care center (CSCD)
Sainte-Famille Pavilion
Témiscaming-et-de-Kipawa service point
Server Laboratories
MUHC
Jewish General Hospital (pathology and microbiology)
Interested in a career as a Medical Technologist at the MUHC? We want to hear from you!