June 1 is National Cancer Survivor's Day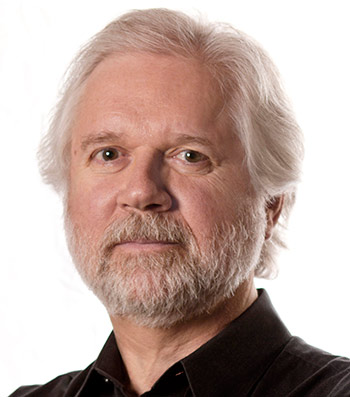 During a quiet summer night, while Benoît L'Herbier prepared a barbecued dinner for his family, L'Herbier's life changed forever. 
Out of nowhere this otherwise healthy 63-year-old man had trouble talking and had pain all over his body. L'Herbier thought he was having a stroke, but the episode was actually an epileptic seizure. "I went to Hôpital de la Cité-de-la-Santé and they found something in my brain," he explains. "That's when a neurosurgeon suggested I get a biopsy, which revealed I had brain cancer." 
The prognosis wasn't good. L'Herbier started chemotherapy and radiation therapy to shrink the tumour with the hope that he could live another year and a half. "At the end of my treatment, I asked my oncologist whether the neurosurgeon could operate to remove the tumour," he says earnestly. "But the procedure was deemed too risky.." 
However, his oncologist told him he could get another opinion from Dr. Kevin Petrecca, chief of Neurosurgery at the Montreal Neurological Hospital (MNH) of the McGill University Health Centre (MUHC). With much hope in his heart, L'Herbier sought out Dr. Petrecca, who ultimately evaluated his case and assessed the possible outcomes of the surgery. 
"It's important for me to take the time to educate patients to help them understand their condition," says Dr.  Petrecca. "In L'Herbier's case, I explained to him that I could perform the surgery to remove the tumour and gave him the choice about whether to go ahead with it or not." 
The operation was conducted on December 22, 2014. Just two days later, L'Herbier was discharged from hospital and spent Christmas with his family. 
"I trusted Dr. Petrecca's expertise," explains L'Herbier, whose cancer is now in remission. "I told myself that it was worth the try, and today I'm so proud that I pursued that second medical opinion." 
L'Herbier says that he felt very comfortable and supported by the MNH team through this difficult period. "The first thing that impressed me about Dr. Petrecca was his simple manner," he says. "He and his team were reassuring and approachable, and the experience was very personalized."
According to Dr. Petrecca, teamwork is the key to good treatment outcomes at the MNH. "I can say that everyone who works on complex cases such as Mr. L'Herbier's has true passion for what they do," he explains. "Our priority is to get to know patients and personalize their care. Testimonials like this one make us want to keep doing quality work."