Young adults get inspired by the MGH Trauma Mission
Young adults aged 16 to 20—who are volunteering at the MUHC for the summer—were given a special opportunity to see the lifesaving work carried out by the Montreal General Hospital's Trauma Mission. They were invited to tour the mission's central units, including the trauma bay (located in the Emergency Department), the CT scan area, the Operating Room floor, the Intensive Care Unit as well as the rehab gym, where physical and occupational therapy is performed.  
All volunteers who attended the tour have an interest in working in the medical field. They make time for volunteering at the MUHC, in addition to being hardworking students!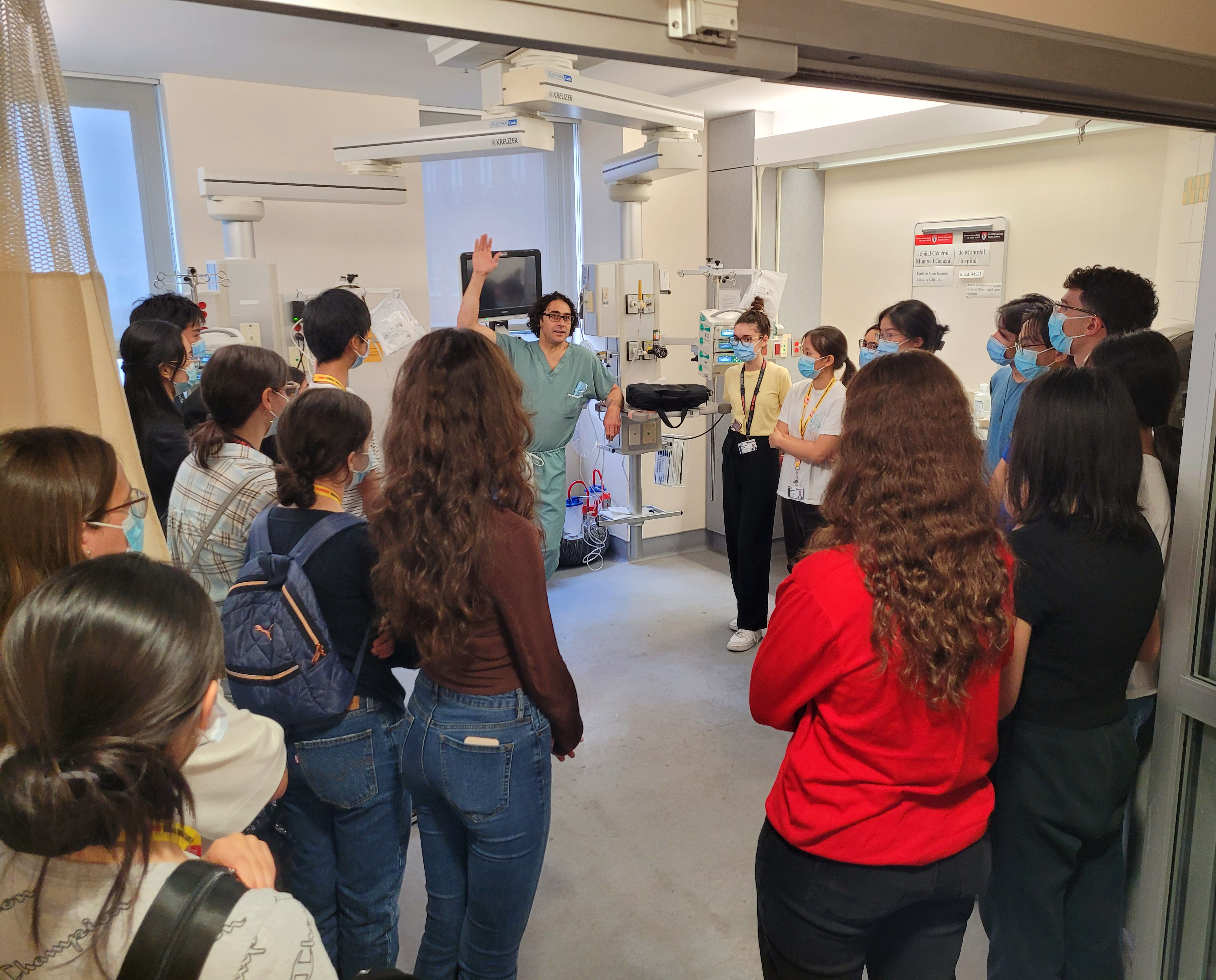 The group heard from an array of inspiring professionals who hold trauma care dear to their hearts: Tara Grenier, injury prevention professional; Dr. Dan Decklebaulm, Trauma surgeon and intensivist; Nicolas Steresco, injury prevention ambassador and trauma survivor; medical imagining technicians, physiotherapists, and occupational therapists. Each professional graciously shared words of wisdom and encouragement with the young adults. Students were invited to ask questions and the group broached many fascinating topics—recovery, safety, organ donation, work-life balance, etc. 
All students who participated in this tour are members of STEP, the MUHC's summer volunteering program. If you are at least 16 years of age and intrigued by the medical field, consider applying to STEP. You will have access to special activities like these as well as lectures from healthcare professionals, which can help you along your career journey. 
We are also always looking for volunteers of all ages, year-round!