Sweethearts met ten years ago at the MUHC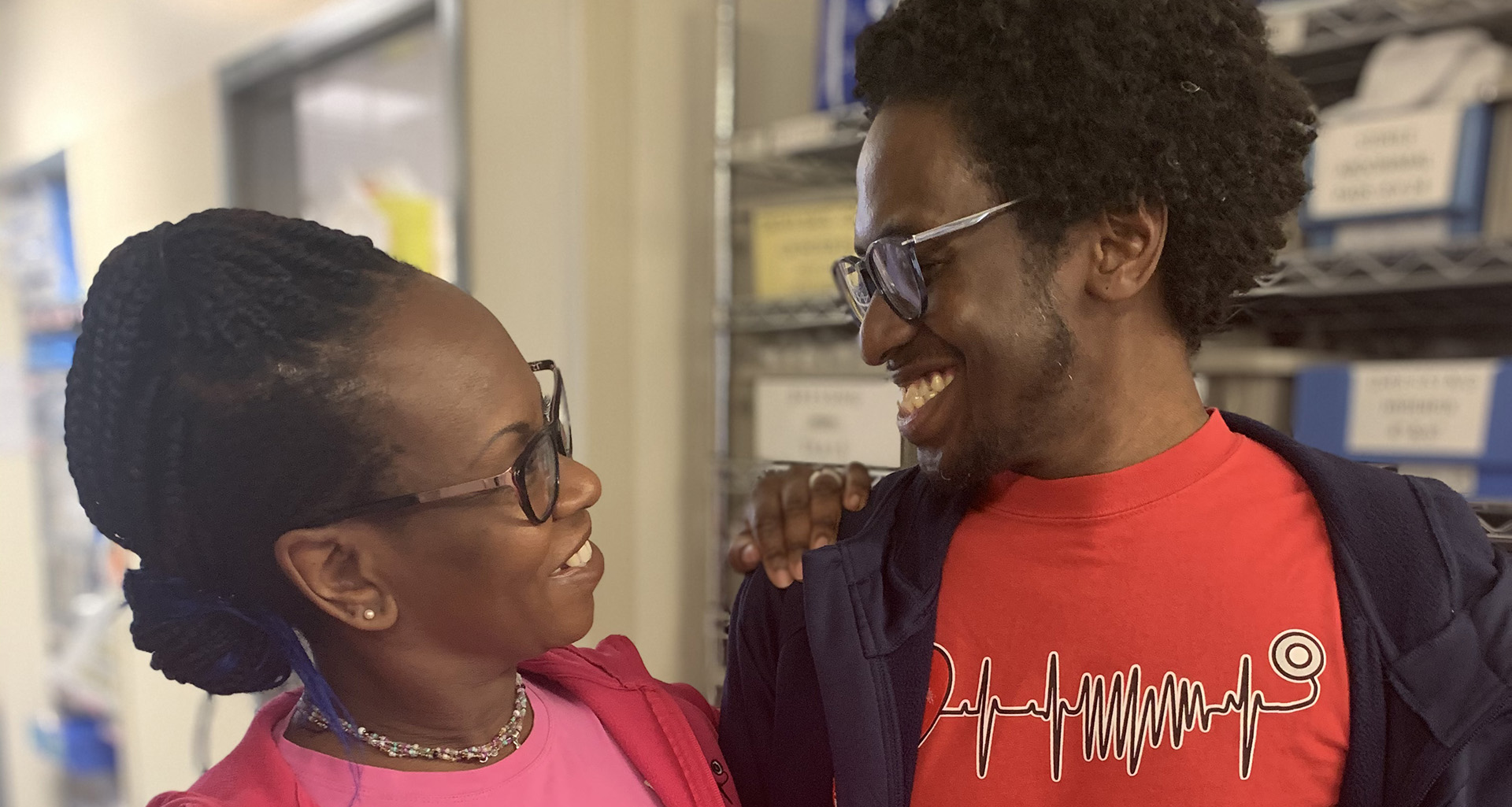 Patricia Forde was on the verge of graduating from patient attendant (PAB) school when she landed a job at the Royal Victoria Hospital of the MUHC. She was thrilled about the opportunity and eager to get to work; the last thing on her mind was love.
Her first day of orientation was on a Friday in August 2010. Khamis, already a full-time employee as a PAB, was happy to go into work to give a hand with orienting the new staff. It seemed everyone but Patricia and Khamis knew there was chemistry between them.
"We were in the kitchen chatting when the kitchen staff teased us about behaving like a married couple! And that same day, a patient announced that my girlfriend was on her way, referring to Patricia." says Khamis.
The couple admit that they enjoyed each other's company but didn't think much of it. A few weeks later, Patricia casually invited Khamis to watch Expendables, an action-packed Sylvester Stallone film, at the theatre with her, a move choice that impressed Khamis.
The two PABs continued dating and working, mostly at different sites and on different floors. They kept it professional at work and were a couple at home. It was after a night shift in 2016, when Patricia got home and asked Khamis what he wanted for breakfast that she turned around to find him down on one knee.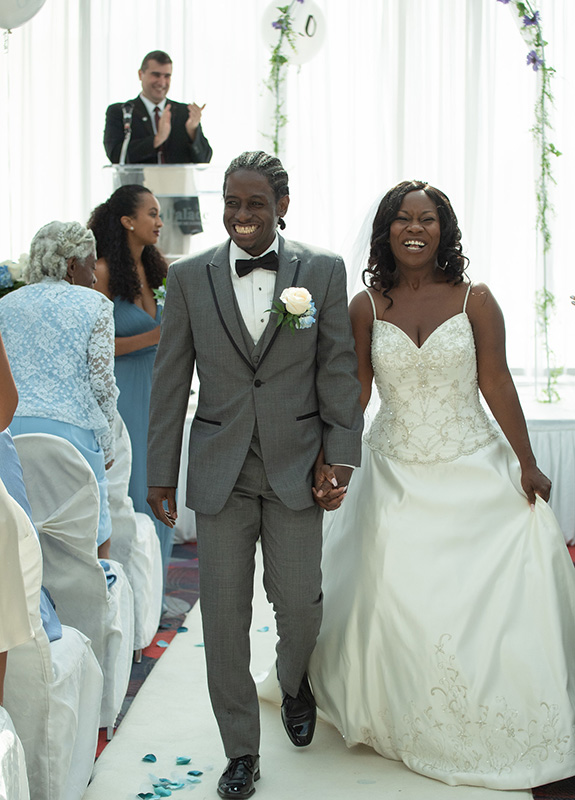 "I did not know what he was doing, I was not expecting to be proposed to!" says Patricia. With the help and input of their colleagues, the couple planned their wedding and got married on August 18, 2018.
Life is precious
Patricia and Khamis now work together in the Intensive Care Unit (ICU) at the Montreal General Hospital. When asked what the trick is to being a happily married couple, they agree that working in the ICU is a daily reminder of how precious life is.
"It really helps us appreciate life a lot more. So we make sure that on our days off we do activities together and keep it spontaneous," says Patricia, who once booked a 5-day trip to Cuba for the two of them with a 48-hour notice.
"And when we get home after a shift, we look forward to enjoying our wine and cheese and simply laughing with each other," she adds. Although they'll be working on Valentine's Day, they have plans to celebrate together on Saturday at a restaurant.