Strengthening ties and promoting leadership within the operating room team at the Montreal General Hospital
On January 26, the Operating Room and Post Anesthesia Care (PACU) team at the Montreal General Hospital held their first team-building event. The activity, which brought together all the nurses who are also team leaders in the department, was intended to promote and reinforce leadership, an important quality considering the sometimes difficult conditions in which operating-room nurses work.
The team leaders – the people who organize the flow of activity in the OR – were invited to participate in a fun, yet thoughtful activity to not only create and strengthen bonds between them, but also to reflect on leadership from a problem-solving perspective. On the menu: puzzles, group games and building a child's bike... blindfolded. A good way to experience both the role of leader and follower, and improve one's skills in formulating clear instructions, a quality inherent to effective leadership.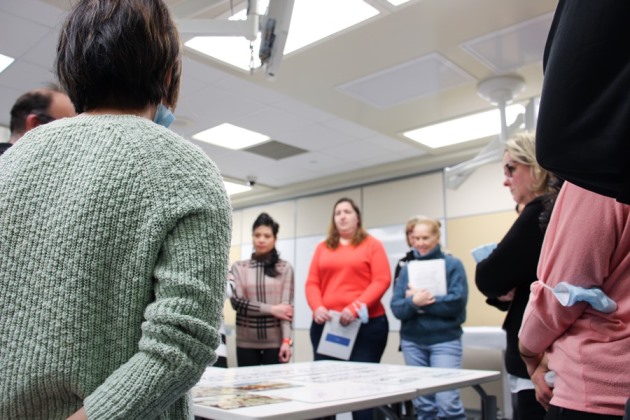 An initiative driven by a dynamic vision of team management
The idea to bring together team leaders in a fun reinforcement activity was the brainchild of Elizabeth Joly, nurse manager, Perioperative Care, and Dr. Dan Deckel Baum, surgeon and co-director of the MUHC Centre for Global Surgery. This initiative is part of an overall desire to reduce the stress experienced by operating room staff.
"We want to invest in our team members, their career development and their well-being," says Dr. Deckelbaum. "This activity is part of a general wellness program and a desire to value the people we employ. The realities of the OR environment at the Montreal General Hospital are stressful, with people coming in for what are often life-saving procedures. The whole team is phenomenal."
Elizabeth Joly and Dr. Deckelbaum's vision makes sense in a context where retaining qualified personnel in the healthcare sector is essential.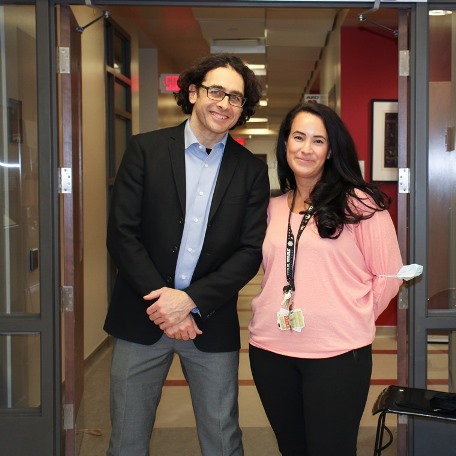 Improving skills, having fun and giving back to the community
In addition to providing educational and fun opportunities for the team, the activity allowed participants to give back to the community. To close the evening, the team leaders had to work together in smaller groups to assemble a bike for a child receiving care at the Montreal Children's Hospital.
"We were really interested in an activity that would also benefit the MUHC community. So, when the Bikes for Tikes idea was mentioned, I immediately loved it," says Elizabeth Joly. "We were thrilled to be able to give bikes to deserving kids and work together to do so."