The Quebec Metastatic Breast Cancer Registry: Advancing research and care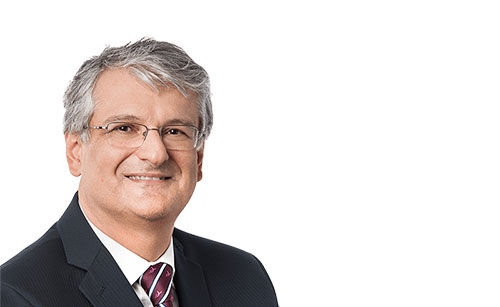 Montréal,  The McPeak-Sirois Group and the McGill University Health Centre (MUHC) are pleased to announce the launch of the Quebec Metastatic Breast Cancer Registry (the Registry), a project initiated by investigators sitting on the Executive Scientific Committee of the McPeak-Sirois Group, one of the largest clinical research in breast cancer consortium in Canada. The first patients have been recruited at the MUHC and thousands of others, treated at ten partner institutions in Quebec, will join them over the coming years to advance research and care related to this breast cancer.
The main objective of the Registry is to develop a resource for metastatic breast cancer research, which affects approximately 20% of cases in their evolution. It is also meant to support future research projects in this area and fostering collaboration between researchers, giving them access to crucial patient data.
Coordinated by the McPeak-Sirois Group, a not-for-profit organization bringing together hospitals that treat breast cancer and are active in clinical research, this project is under the responsibility of Dr. Sarkis Meterissian, a surgical oncologist at the MUHC and associate investigator in the Cancer Research Program at the Research Institute of the MUHC. Supported financially by four pharmaceutical companies and the Quebec Breast Cancer Foundation, the Registry also benefits from the full support of the Ministère de la Santé et des Services sociaux (MSSS). The partners would also like to recognize the contribution of the Direction nationale du Programme québécois de cancérologie in the development of this project, which shows a common objective of improving knowledge and services for patients with breast cancer.
In its pilot phase, participants will be recruited at the MUHC, the Centre hospitalier de l'Université de Montréal (CHUM) and the CHU de Québec-Université Laval. Once the pilot completed and deemed successful, the other seven consortium members and any other new member will be invited to participate in this project.
According to Dr. Meterissian, the principal investigator of the project, "This Registry is a unique opportunity to not only learn how patients with metastatic breast cancer are treated in Quebec, but to also obtain real-world evidence on the efficacy of novel therapies. At the present time, this type of data does not exist in Quebec and, apart from BC, is not readily available in Canada. This Registry will also be hypothesis -generating for new clinical trials and will allow pharmaceutical companies to obtain data that will be vital to secure Health Canada approval for novel agents. We hope that the Registry, once mature with thousands of patients, will be a valuable resource for patients and investigators alike for years to come."
"We are confident that our metastasis-focused approach will address the unmet needs in understanding and managing treatment for this aggressive cancer and could change medical practice," comments Dominique Johnson, General Manager of the McPeak-Sirois Group.
About the McPeak-Sirois Group :
The McPeak-Sirois Group is a charitable organization whose mission is to fight breast cancer more effectively by increasing patients' access and participation to clinical trials. The Group's executive scientific committee is made up of internationally renowned scientists who oversee the selection of clinical studies offered to the consortium's member hospitals. Co-founded in 2015 by Susan McPeak, a breast cancer survivor, and Charles Sirois, a well-known entrepreneur, the McPeak-Sirois Group is committed to promoting research that cares by bringing it closer to breast cancer patients throughout Quebec. http://mcpeaksirois.org/
For more information:
Marine Baillie
Communications Advisor, McPeak-Sirois Group
[email protected]
Fabienne Landry
Communications coordinator, Research, MUHC
[email protected]