Dr. Sarkis Meterissian among the 2020 winners of the Quebec Breast Cancer Foundation's "One Million to Help" contest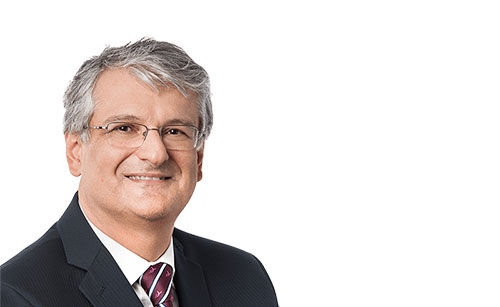 In January 2021, Dr. Sarkis Meterissian, director of the Breast Cancer Clinic at the MUHC and his team, received a $109,000 financial boost from the Quebec Breast Cancer Foundation, through their contest entitled, "One Million to Help". The Foundation supports projects that have the potential of changing the way we care for people with breast cancer by improving their quality of life and patient experience.
Dr. Meterissian, a surgical oncologist, wants to measure the impact of a "life coach" to accompany patients who are at the stage of returning to active life after having fought cancer. "Once all the treatments are completed, patients are told that they need to get on with their lives and go back to work," says Dr. Meterissian. "It's easier said than done! They don't get up one morning and say, well, I'm going to make my lunch and go to work. They have often put all their energy into surviving; it's not so easy to move on to the next step."
The MUHC already offers an innovative and unique Support Center at the Breast Clinic, with dieticians, psychologists, kinesiologists and sexologists, to help patients through the long road from diagnosis to the end of treatment, but what about afterwards?
This is what Dr. Meterissian's team, composed of Virginia Lee and Christine Maheux, both PhD in nursing, and Sophie Blondin, life coach, will explore starting in March with over 100 patients over the next two years.
Dr. Meterissian anticipates that the results, once published, will prove valuable to clinicians worldwide and be key components in the holistic approach to patient management in the future.