In memoriam - John H. Burgess
It is with great sadness that we announce the death of Dr. John H. Burgess, former Chief of Cardiology at the Montreal General Hospital (1973-1994). He passed away on August 23, 2021, at his beloved cottage on Lake Memphremagog, Vermont, at the age of 88.
Dr. Burgess was President of the Royal College of Physicians and Surgeons of Canada from 1990 to 1992 and was also Professor Emeritus of the Faculty of Medicine at McGill University. He was very dedicated; at the time of his death, he was still chairman of the Continuing Education Committee of the McGill University Health Centre.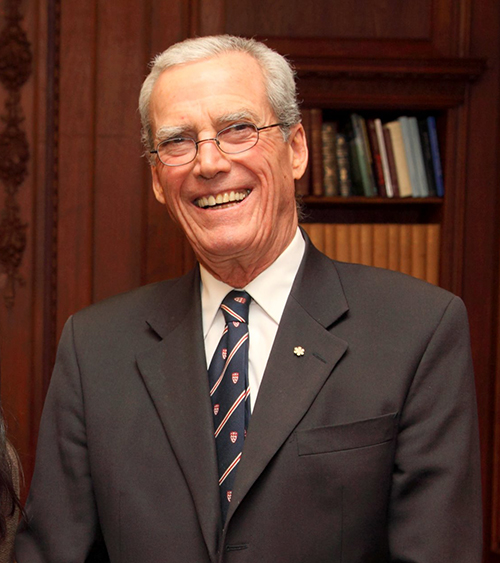 He was also known as a strong advocate for healthcare in the Inuit communities of the Baffin region in the North. For over 30 years, he spent four weeks a year treating heart disease in these communities. He was awarded the Order of Canada in 1987, not only for his medical research and teaching, but also for his hospital outreach program to Inuit people in Nunavut.
Dr. Burgess graduated from McGill University in 1958 and continued his studies at the University of Birmingham, England, and the University of California, San Francisco. During his career, he has also published two books: "Doctor of the North; Thirty Years Treating Heart Disease among the Inuit" (2008) and "The General - A History of the Montreal General Hospital" (2016).
Dr. Burgess lived the way he encouraged his patients to live: by maintaining a healthy and active lifestyle. Our condolences to his family and loved ones.