It's Respiratory Therapy Week and we say Thank you!
The importance of a Respiratory Therapist in providing the best patient care cannot be underestimated. We thank all MUHC RTs for their hard work and professionalism. Here are some messages of gratitude from fellow colleagues to highlight the work of RTs on this Respiratory Therapy week.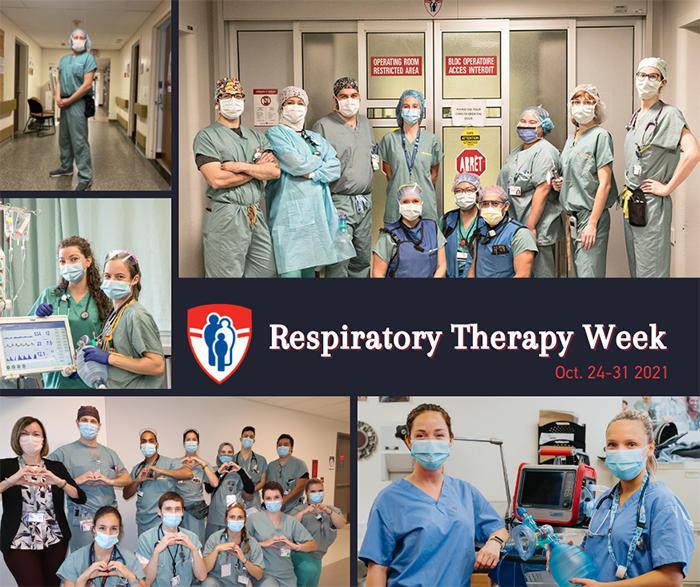 To all extraordinary Respiratory Therapists of Glen adult sites
Your incredible loyalty, dedication to the quality of care, team work and remarkable professionalism are some of the words defining you all. You keep demonstrating prodigious adaptability, resourcefulness and creativity.
You are amazing while bringing innovation and tremendous skill to patient care. The exceptional contribution with your expertise and enthusiasm makes the success of our profession.
Be proud to be a RESPIRATORY THERAPIST!! I'm proud of you all!!
Happy RT week!!
Josée Gendron,
Manager of Respiratory Therapy Services
MUHC, Glen adult sites
 
To all my Amazing RT teams from the Neuro and the MGH:
Happy RT week! Through the months, I have seen you work hard and with endurance. To all of you working in the OR, ICU, ER, PFT lab you are continuously giving your best, every day, to give the best care to our patients. Your professionalism, your ability and flexibility during these uncertain days are an example to follow. As a health professional, you are essential and very important to the MUHC.
Be proud of all your accomplishments. You are awesome!
Mildred Mompérousse
Manager of Respiratory Therapy Services
MUHC, MGH and MNH sites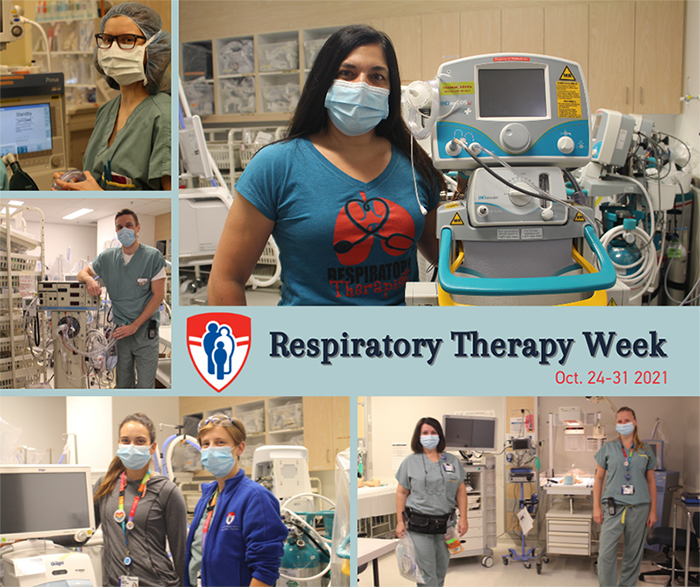 Happy RT week!
It has been such an honour to work with my team of Respiratory Therapists over the last year.
Your dedication to your patients and to making sure every child gets the care they need and deserve, despite what for others might be overwhelming challenges, has been awe-inspiring.
The crucial role of a respiratory therapist in providing quality patient care cannot be underestimated. I don't think it is possible to overstate how much you are appreciated by the inter-disciplinary teams you work with and the families whose children you help.
Thank you and Happy RT week!
Lori Seller
Manager, Pediatric Respiratory and Anesthesia services
 
Thank you to the MUHC Respiratory Therapists
As part of Respiratory Therapist Week, let's take a moment to recognize the extraordinary work of all the respiratory therapists who are present in across the many MUHC units and clinics.
Thank you to all the respiratory therapists who are on the front lines and who must adapt every day to provide quality patient care.
Mohamed Ait Si M'Hamed
Manager, Respiratory Therapy Services
Lachine Hospital and PNAVD