April 6: Annual oncology nursing day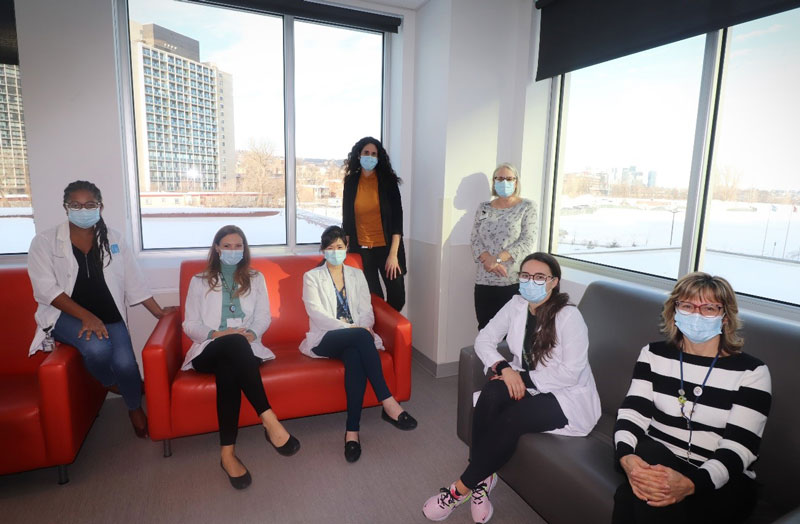 For more than a year, the one hundred fifty oncology nurses at the McGill University Health Centre (MUHC) have been agile and resilient, adapting quickly to the various additional protective measures against COVID-19, while maintaining a humane approach with cancer patients.
This situation brings its own set of challenges for the personal lives of essential workers: "It's even more complicated to balance work and family during a pandemic," says Véronique Doré, nurse manager at the Cedars Cancer Centre. All members of the oncology teams are committed to providing the best possible care to patients under the circumstances and often put their family life on hold. Teleworking is not an option for most of them, so they have to find solutions on a daily basis to manage online classes for teens, babysitting for younger children, with no help from grandparents - a headache that adds to the stress of working on the front lines. We salute their efforts."
Many thanks to all the members of MUHC Oncology Nursing!