Technologists to the rescue
From November 8 to 14, we are celebrating medical imaging, radiation oncology and medical electrophysiology technologists' Week. From radiology to ultrasound, magnetic resonance imaging (MRI) to computed tomography (CT) and many others, technologists at the McGill University Health Centre (MUHC) are true heroes.
On the front lines of the COVID-19 pandemic, technologists demonstrate courage and perseverance on a daily basis in order to fulfill an essential role in the healthcare system: they provide images and data that enable specialist doctors to make their diagnosis.
"I arrived at the MUHC as the COVID-19 Pandemic was starting. This global crisis has put many of us at the frontline of patient care », says Dr. Diego Martin, Chief and Chair of Radiology and Diagnostic Imaging at the MUHC. « I think it is important to highlight those that are exceptional in their valour. Our medical imaging technologists are aware that they place themselves every day in direct potential contact with patients suffering from COVID-19, including hospitalized and critically ill patients. They are truly MUHC heroes, and I thank them for everything they do », he continues.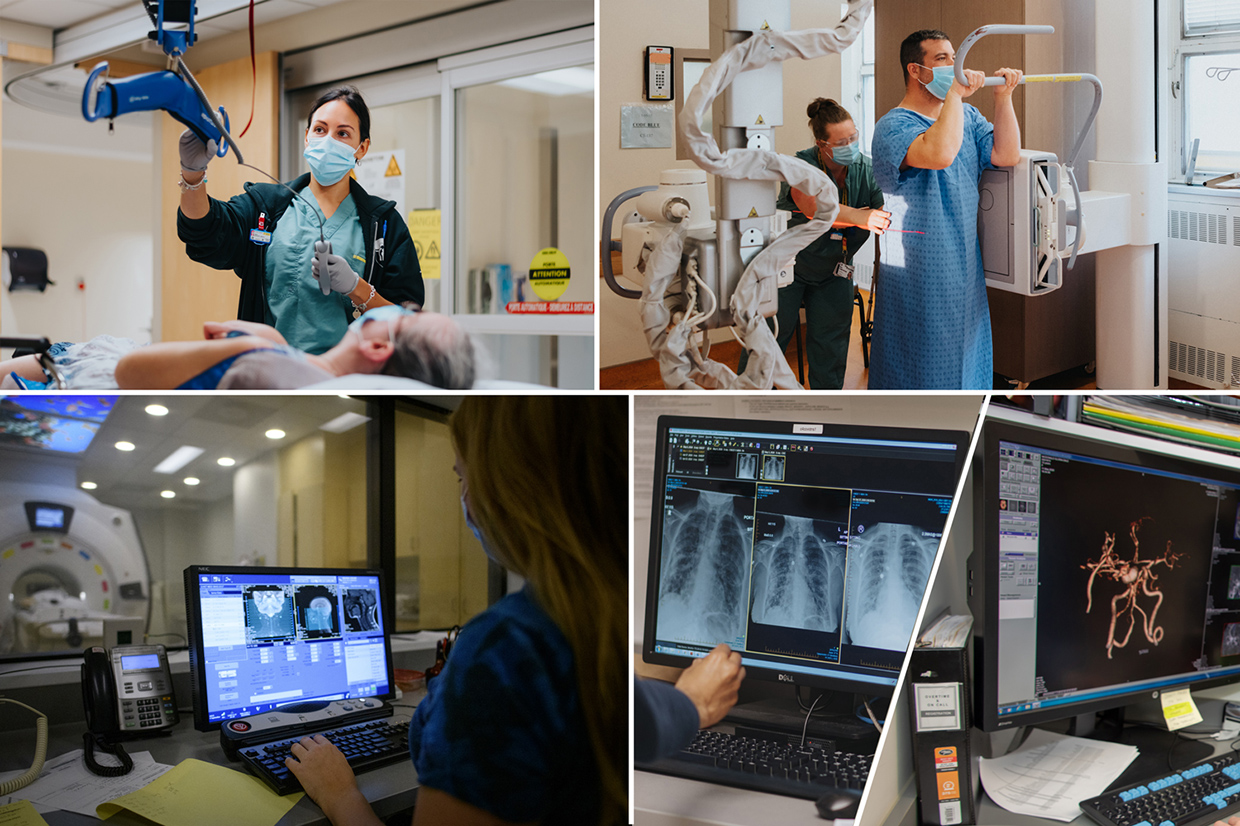 A wave of recognition
In this spirit of gratitude, many managers take the opportunity to congratulate the work of the medical imaging, radiation oncology and medical electrophysiology teams:
"Our technologists play an integral part of giving care to our patients. They use their expertise to help the medical specialist provide a diagnosis or a treatment to patients. A special recognition to all MRT's and a special thank-you to our support team as well;  without our administrative technicians, clerical staff, picture archiving and communication system (PACS) team, technical assistants, patient attendants (PABs) and radiology nurses we would not be the Medical Imaging Department of the MUHC." - Maria Iannantuono, chief of operations of Medical Imaging, MUHC adult sites.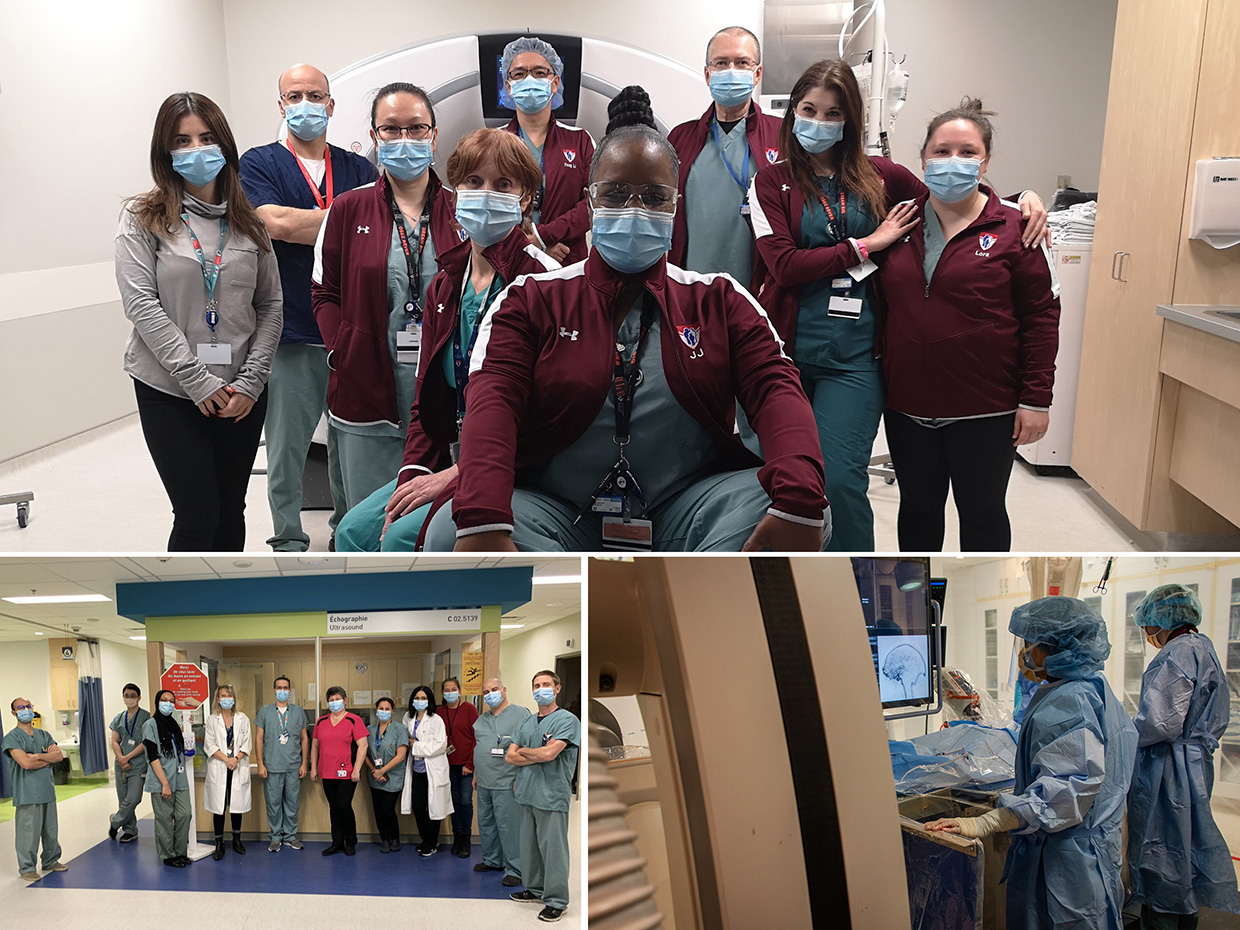 "I am very proud to work with the non-invasive cardiology, vascular laboratory and nuclear medicine teams of the adult sites. The profession of medical electrophysiology technologist, nuclear medicine technologist, and cardiac and vascular ultrasound technologist is demanding and more so in times of a pandemic. These professionals as well as all the administrative support in these sectors are invaluable in today's context. Thank you all for your dedication, your great professionalism and your commitment to our patients." - Isabelle Dubé, chief of Cardiovascular and Nuclear Medicine for the MUHC adult sites.

"From the screening tent at the Lachine Hospital to the CHSLDs, through CT scans, MRIs and angiography at the Montreal Neurological Hospital, technologists and their medical imaging allies are taking on the challenges of the pandemic one by one with courage and resilience. We at the MUHC are proud to be part of it; thank you for being here!" - Julie Dumaine, manager, Medical Imaging, Montreal Neurological Hospital and Lachine Hospital.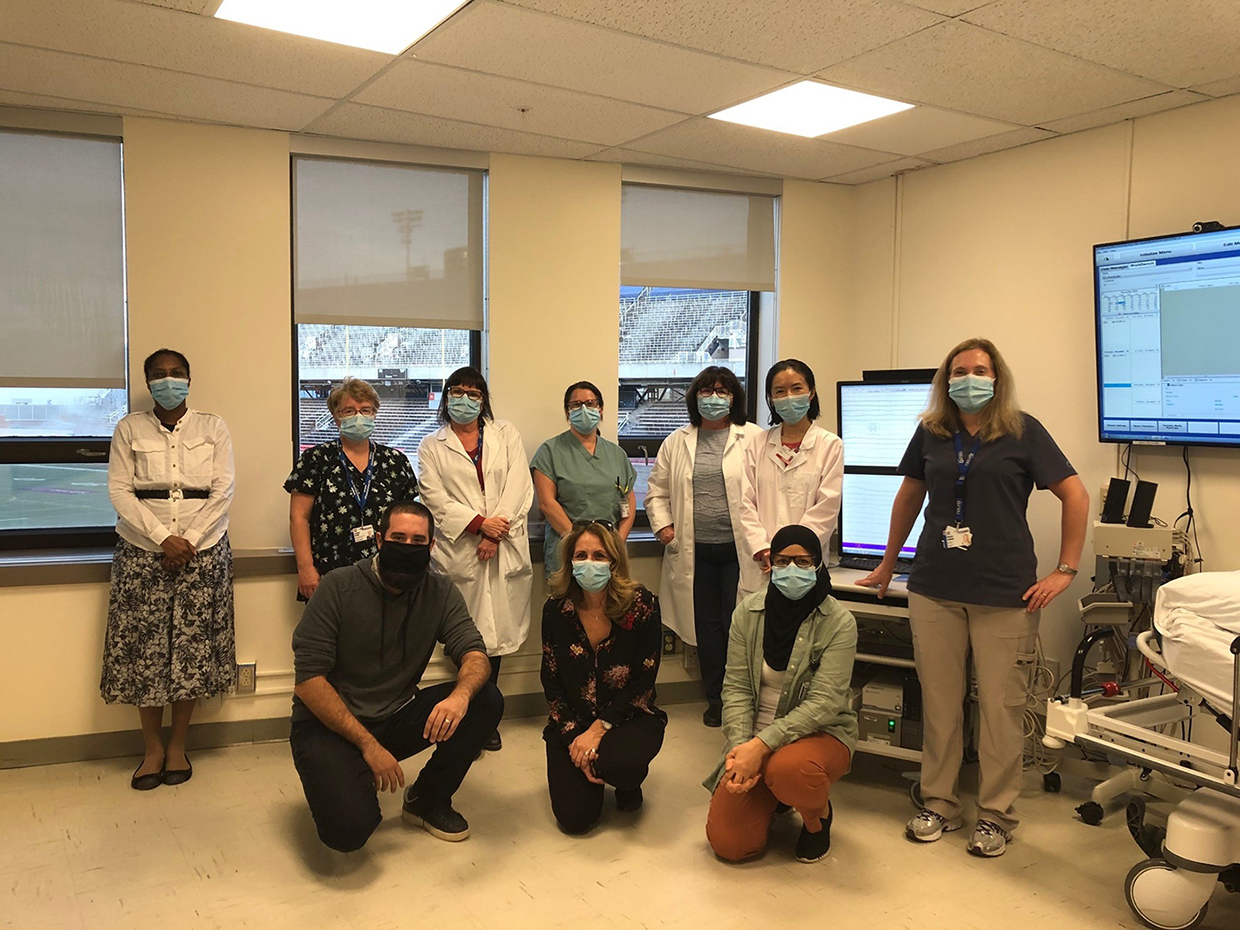 "While facing a pandemic, radiation oncology technologists never stopped working and continued to offer quality care to their cancer patients all while adapting to a new reality. They have become part of a very agile team taking the opportunity to quickly cross train to allow them to integrate a new way of working which will become the standard in the future. We would like to salute them for their hard work and dedication and thank all technologists for being on the frontlines day in and day out."  Christian Boisvert Huneault, coordinator, Radiation Oncology and William Parker, manager, Radiation Oncology and Medical Physics.
"Thank you to the medical imaging staff at the Montreal Children's Hospital for your hard work and dedication; you are the true heroes of our time."  - Anna Maria Mormina, chief technologist,  Montreal Children's Hospital.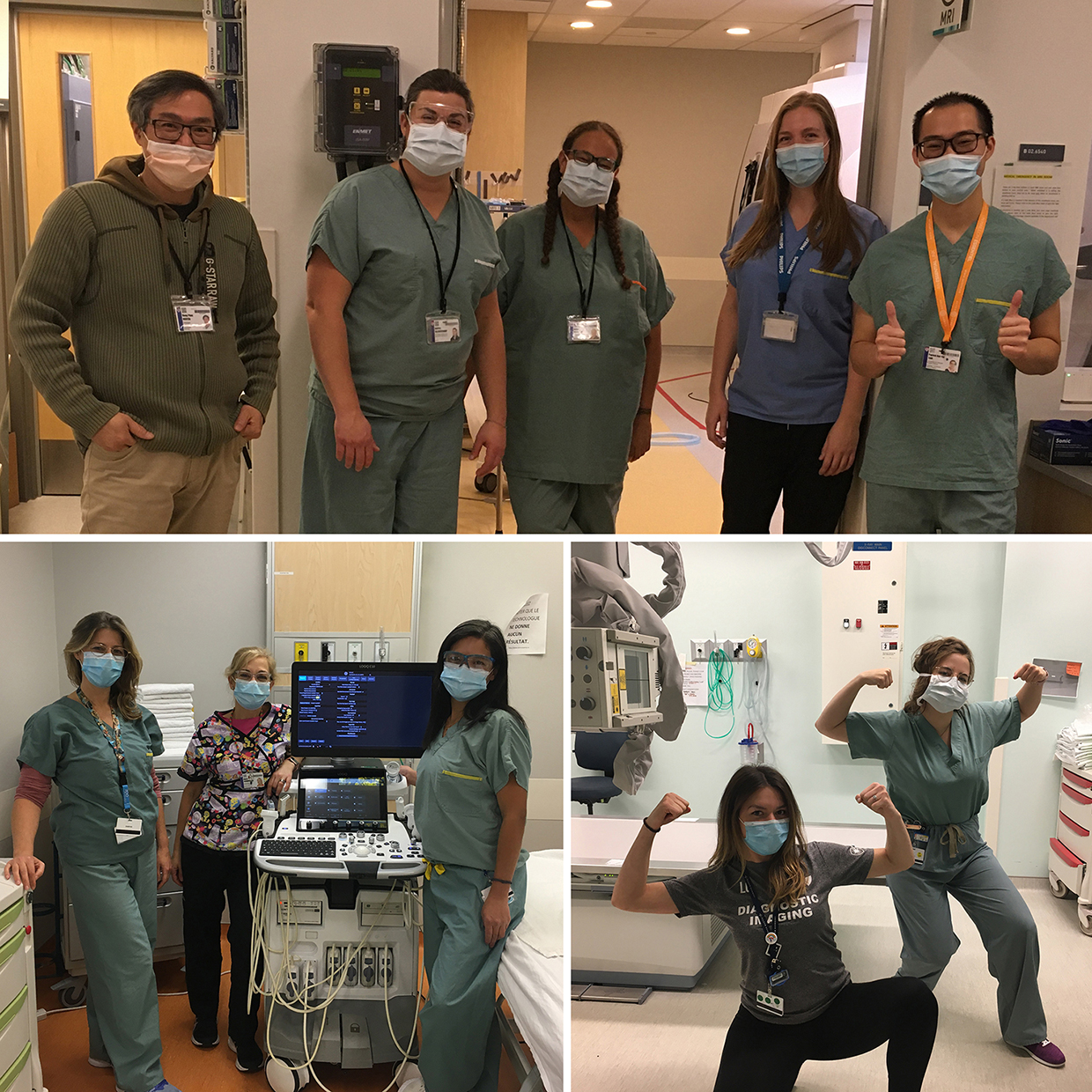 The MUHC is confident that all of its members can meet the challenges ahead and get through this pandemic as a united team.