How can we lift each other up when our world has been turned upside down? Can connecting on a human level remind us that goodness is still out there? We asked MUHC employees in different departments to reflect on these important questions, and we received a rich array of answers.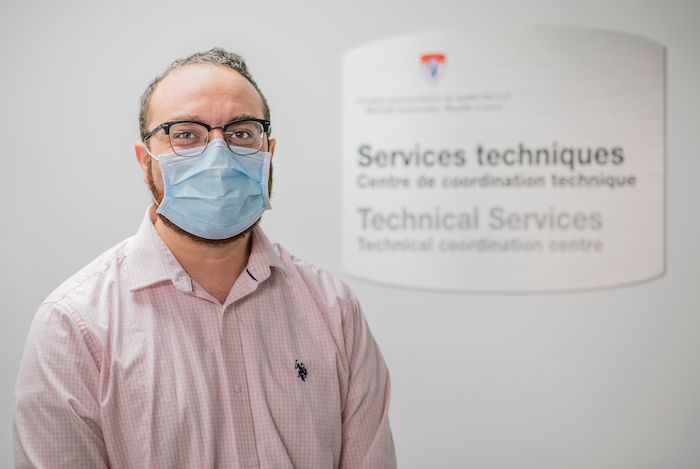 "In Technical Services, we are used to urgent projects with tight deadlines. But we have been especially perseverant during this time. Sometimes it shocks me to think of everything we've been able to accomplish since March 2020, from the creation of negative pressure rooms to everyday renovations that keep the MUHC running. But then I think about how no team member has taken time off; none have complained, or focused on their fears - and I remember that that is why we've achieved so much. My team brings together some of the most dedicated people you will ever meet. Bearing witness to their fearless efforts has definitely kept me going."
"When the pandemic hit in March, I immediately volunteered to return to the MUHC. As soon as I entered the hospital, I remembered my last day of work before my retirement in 2018. I was buying my coffee at the Cedar entrance when by chance I bumped into Francine Desrosiers, an occupational therapist I had worked with when I first started. Francine and I hadn't seen each other in years. We exchanged anecdotes from the good old days and said goodbye. We had no idea that two years later, we would reunite to work under exceptional circumstances. Since June 2020, Francine and I have been working at the Family Presence Centre, created specifically to accompany families who wish to visit their loved ones safely during the pandemic. Luba Lutak is also part of this team. Even though I have never worked with Luba in the past, I would often run into her in the corridors of the MGH during my career, and we would greet each other. Well, I can safely say that we've created a lasting bond between us. We discuss work, and we also share details of our personal lives. All things considered, we have to look on the bright side. This experience has introduced me to two incredible women with whom I have become friends. These friendships will, I hope, continue long after 2020."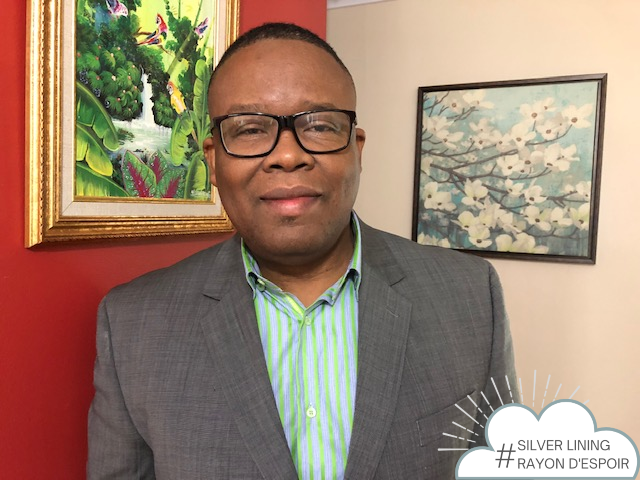 "Every day when I wake up, the first thing I do is thank God for the new day. I won't complain. As long as the MUHC is open, I will be there, no matter what the situation, to fulfill my commitment. I am not in the habit of taking a day off because I am committed to being at work. I am needed - that doesn't mean I am indispensable, but I want to make myself useful to the entire MUHC community in these tumultuous times. I said yes to this position, and every day I take on my responsibilities. I will not be intimidated by a second wave. Honestly, this has been a time of great personal satisfaction for me, for always being on the forefront against all odds, because I know that God has placed me where I am needed."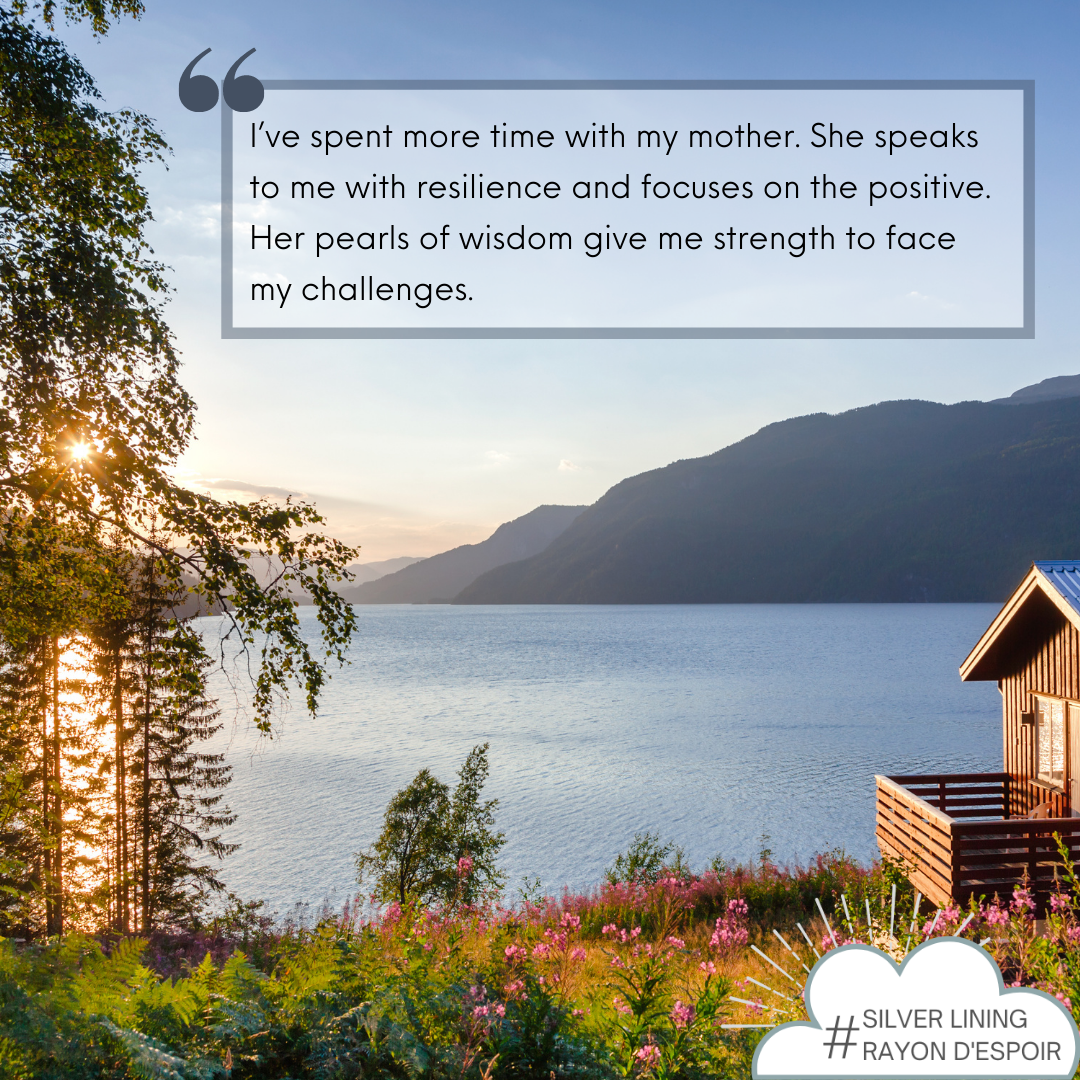 "I've spent more time with my mother. At 94 years old, she has been an amazing role model for me especially during this time. She speaks to me with resilience and focuses on the positive. Her pearls of wisdom give me strength to face my challenges. One fond memory I have with her is going for an outdoor swim in a private area this past summer. It was therapeutic for us, being so close to nature and also to each other. This has been a time of horrific loss for so many. My heart is broken for each person who is missing their loved one today. I know to count my blessings, and my mother is my miracle."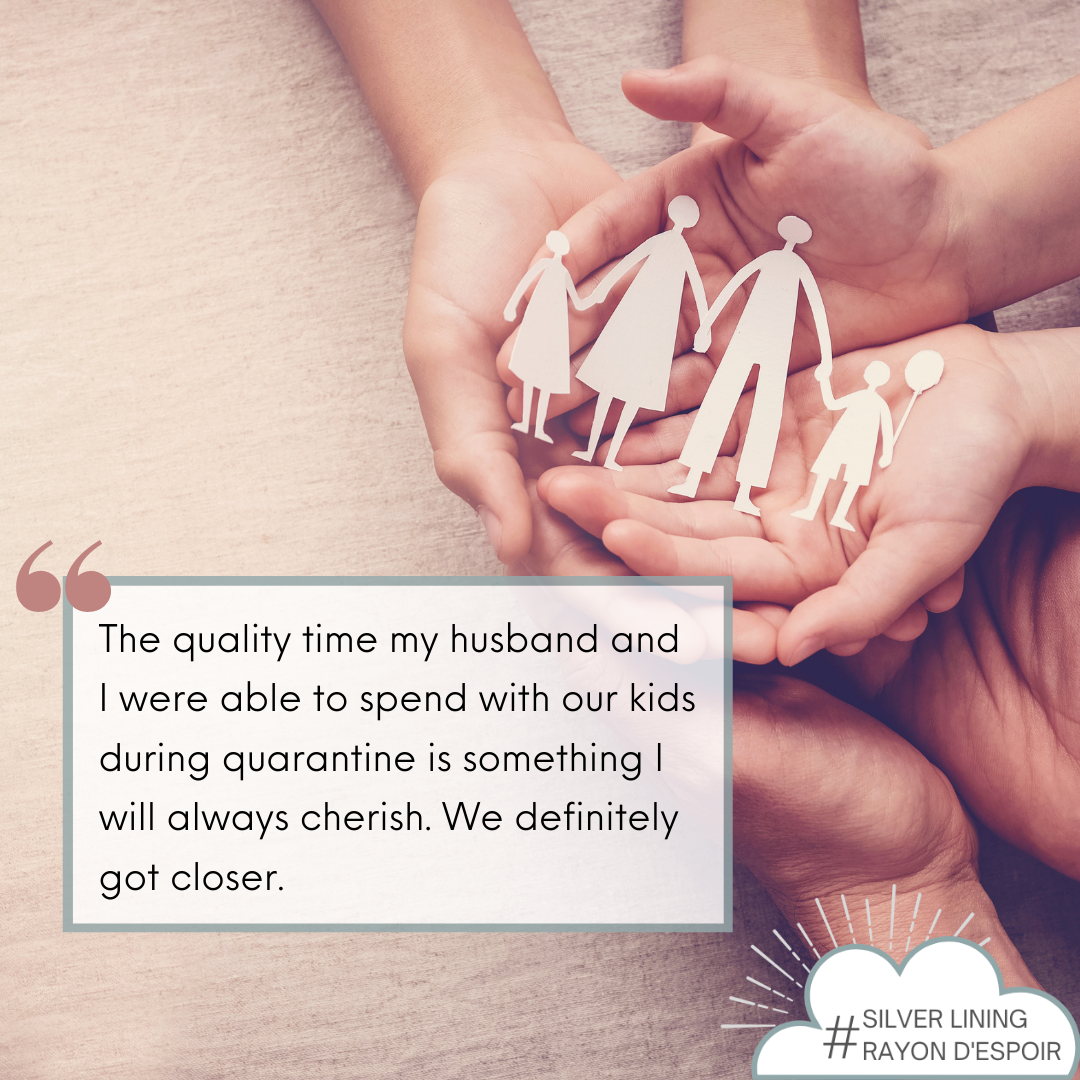 "I've had very good conversations with my kids. About the pandemic, yes, but also about whatever else is going on in their lives. My son is 12, and during the summer he was gearing up for his first year of High School. We talked about that, among other things, in a way that felt special. I think that's because the pandemic allowed us to slow down; before, we had a routine which kept us on the go. School, homework, soccer practice, etc., there was always something to do. I have a daughter too, she's 10. She missed her friends greatly during these last months, but you know, as a mom I was there for her and we did things together. The quality time my husband and I were able to spend with our kids during quarantine is something I will always cherish. We definitely got closer."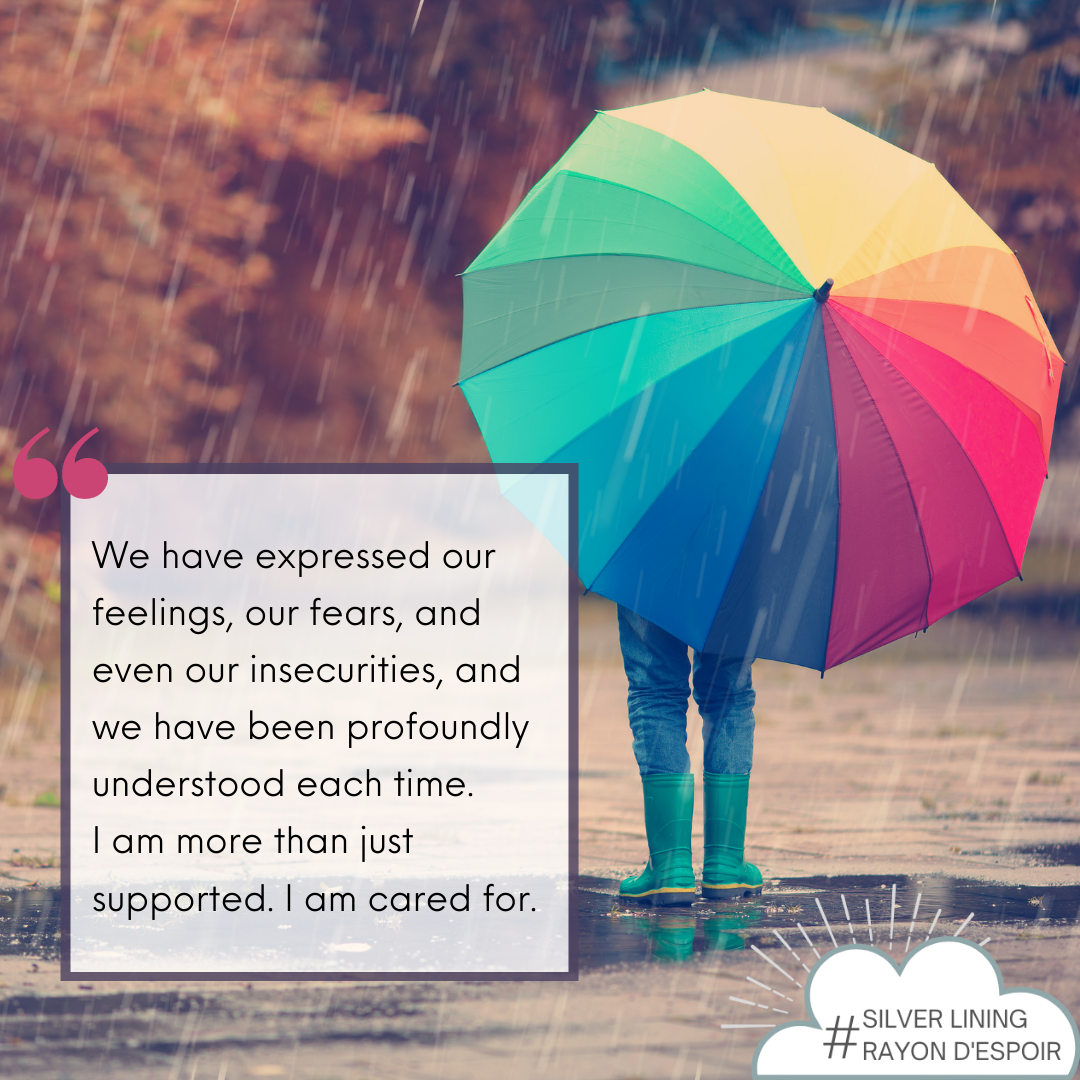 "The first time it happened was at the beginning of April. One of my colleagues, Louisa, walked into my office to ask me one last question before the day's end: 'How are you holding up?' Despite everything on our to-do list, my teammates and I have always made time to check in with one another on a personal level. We have expressed our feelings, our fears, and even our insecurities, and we have been profoundly understood each time. From the moment I started working at the MUHC, I felt our team spirit. But the communication between my teammates and I during this pandemic has been unparalleled. I am more than just supported. I am cared for."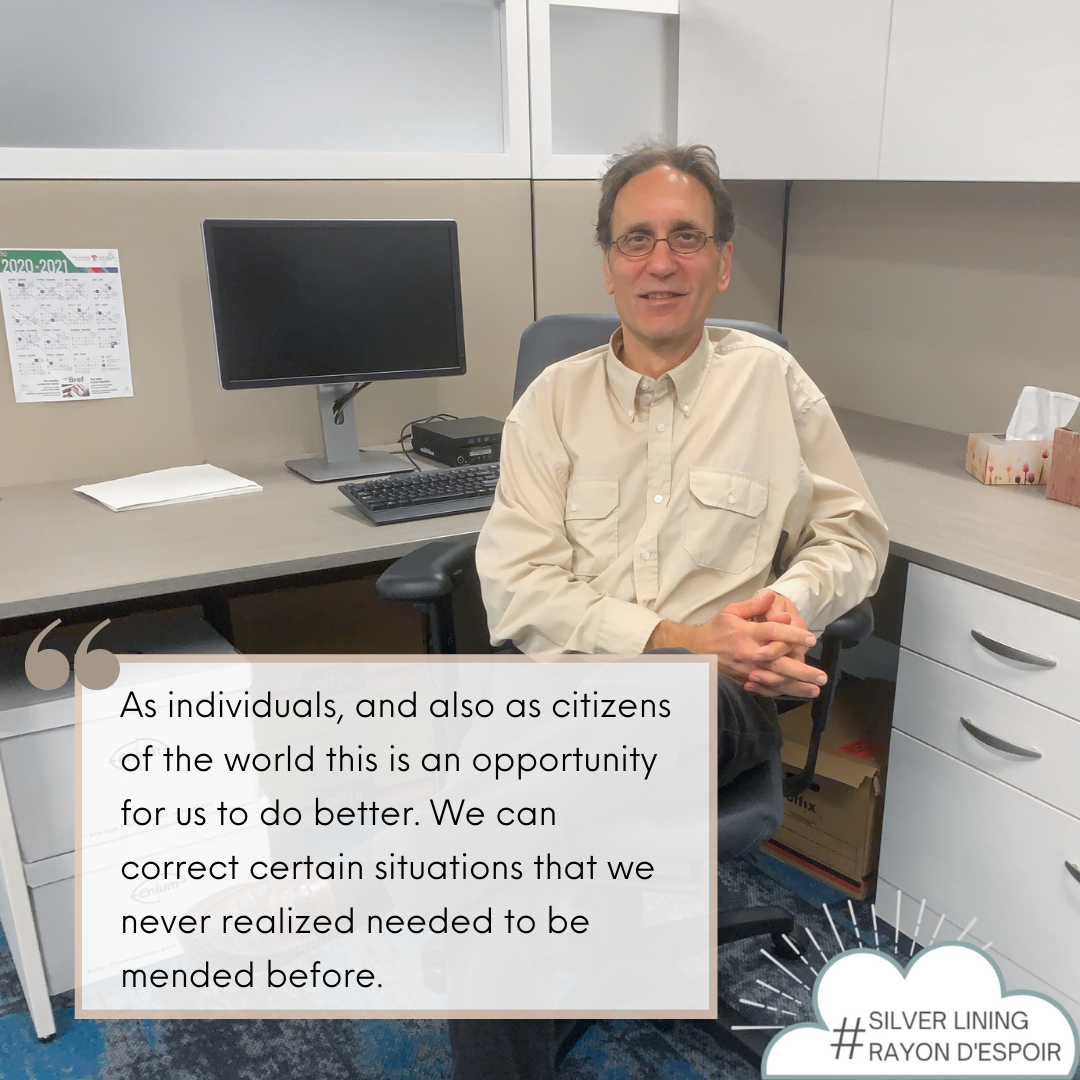 "As individuals, and also as citizens of the world this is an opportunity for us to do better. Only time will tell what the long-term impacts of this pandemic will be, but I have hope that there is a bigger picture to all of this. We can correct certain situations that we never realized needed to be mended before. I have faith and am open in learning whatever lesson I can about myself and our world. Working for the MUHC during a time like this, I can tell you that I have learned a great deal. At the end of the day, it is important to relinquish what we cannot control, and remember that life is meant to be lived."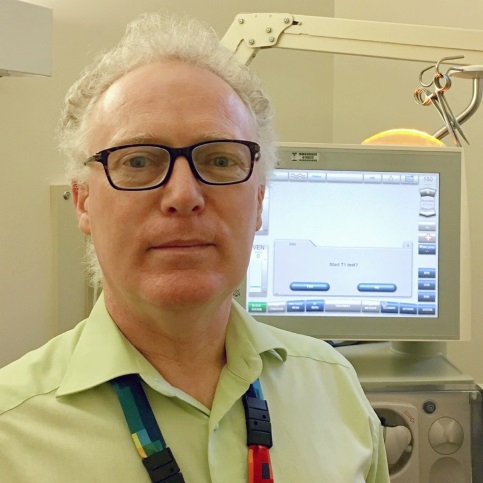 "I remember the initial shock of watching the pandemic unfold internationally. Data overseas showed a devastating mortality rate for those who contracted COVID and were also on dialysis. Once I began to understand that the virus was coming here, I began fearing tremendously for my patients. I had to look within and remember that I am capable of not being controlled by anxiety; that instead, I can trust the scientific evidence, respect the expertise of our Infection Control team and let my love for patient care lead me. Thanks to the exceptional leadership and vision of Nancy Filteau, our Nurse Manager, things turned out much better in our unit than I imagined they would. Lives were saved because we overcame our own fears, and that is my silver lining."