The RVH ICU knows to expect the unexpected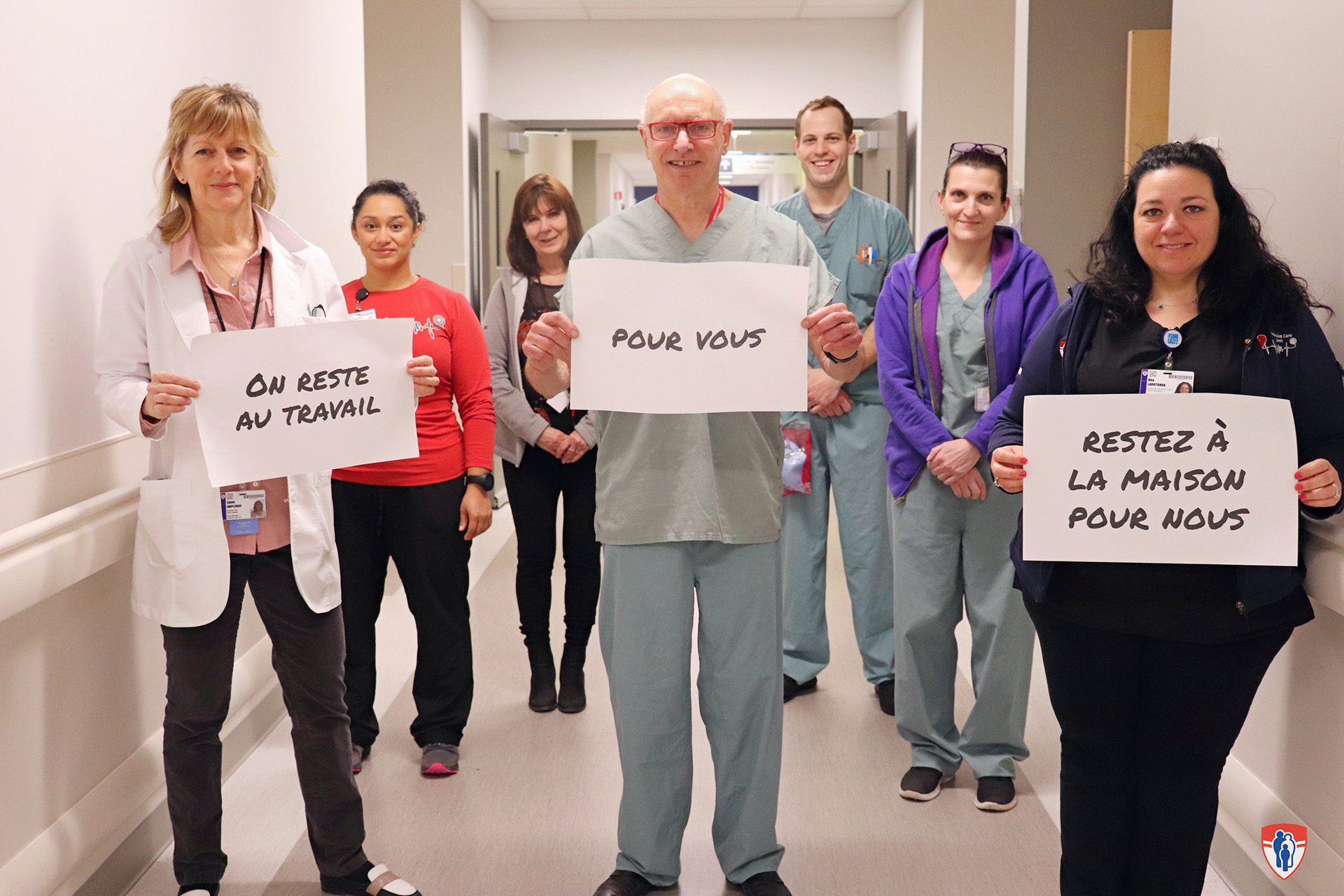 Expect the unexpected. This mantra has allowed each member of the Intensive Care Unit (ICU) at the Royal Victoria Hospital (RVH-MUHC) to become the resilient people that they are. The past few weeks have thrown many challenges their way: new hires, more training and a complete revamp of the unit's design. In spite of all that, in many ways, the team feels closer than before.
"From physicians to respiratory therapists, everyone came together," says Sylvie Ampleman, nurse manager of the RVH ICU. "It makes me very proud of my team." 
The RVH ICU also felt a strong sense of camaraderie with other departments in the hospital, including the Glen Facilities Management team, who not only renovated the unit but expanded it onto a whole other floor. The Human Resources department also played a huge role in helping the RVH-ICU with new hires. 
In the fight against COVID-19, we are all on the same team. Help your teammates at the RVH-ICU by continuing to practice social distancing.
Back row  from left to right: Ruth Guselle, Nurse Clinician, Michael Zeeman, Respiratory Therapist
Middlle row from left to right: Patricia Alfaro, Nursing Professional Development Educator, Heather Minorgan, Nurse
Front row from left to right: Sylvie Ampleman, Nurse Manager, Dr. Sheldon Magder Intensivist Cardiologist, Rita Larotonda, Assistant Nurse Manager