Woman of Merit Award: Dr. Anita Brown-Johnson recognized by the Deputy Minister of Health and Social Services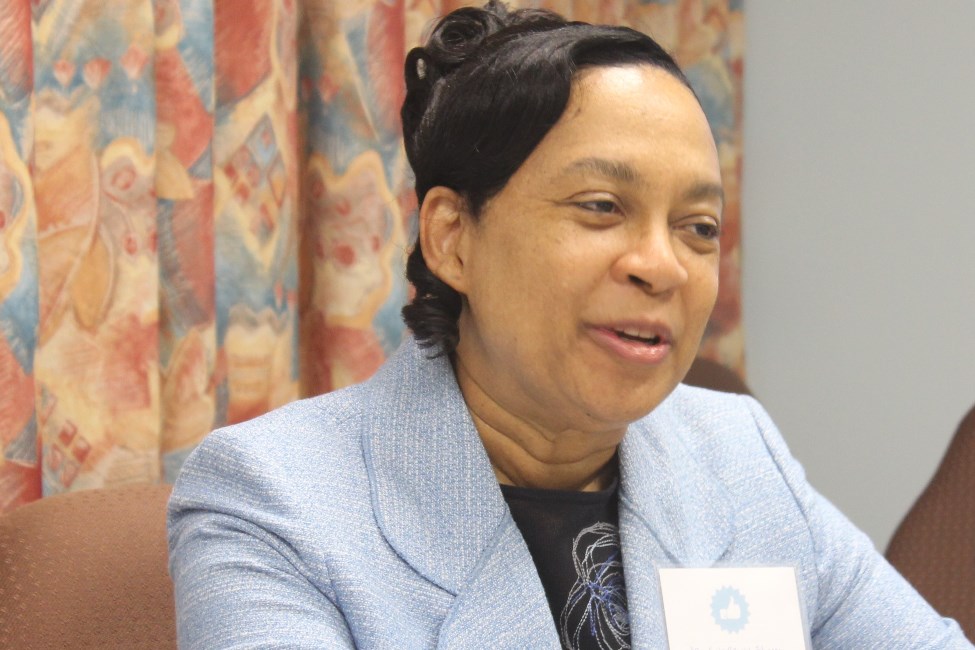 Dr. Anita Brown-Johnson has made extraordinary contributions as a medical professional and humanitarian. In March of this year, she was bestowed a prestigious Woman of Merit Award by Dr. Lionel Carmant, Deputy Minister of Health and Social Services.
"I was very touched," recalls Dr. Brown-Johnson, who received the good news in a memorable way; initially, her invite to the ceremony was sent to the wrong email address. Colleagues were left to wonder why Dr. Brown-Johnson kept such a tight lip. "Eventually the President of the Playmas Montreal Cultural Association took it upon herself to send me another invitation," she chuckles. "It was quite a surprise!"
Live music and delicious Caribbean treats awaited Dr. Brown-Johnson at the ceremony, which was fitting, since her own Caribbean roots played a huge role in cultivating her benevolent spirit.
"I was born in Montreal and raised in Jamaica by my grandmother, who was very spiritual," she explains. "In High School I became a Girl Guide and was encouraged to take on leadership roles early. Helping others became second nature."
Dr. Brown-Johnson went on to study at McGill University, earning her Doctor of Medicine and Master of Surgery Degree and completing the Family Medicine Residency Training program at the Montreal General Hospital of the McGill University Health Centre (MGH-MUHC), earning Board Certification in the College of Family Physicians of Canada in 1990. Today, she holds a number of meaningful roles, including Interim Chief of Family Medicine and Director of the Secondary Care Division in the Department of Family Medicine at the MUHC, Assistant Professor of Family Medicine at McGill University, president of the Quebec division of the Duke of Edinburgh International Award program. Since 2015, she has served as Regional Department of General Medicine's delegate on the MUHC Board of directors; as National Director for the Duke of Edinburgh International Award program (representing the province of Quebec) since 2017; and more recently, as member of the Board of directors of the Indigenous Health Center of Tiohtià:ke. What's more, her enthusiastic involvement in international initiatives to support vulnerable populations (such as PACE Canada and Music Through the Ages) and longstanding support of youth mentorship and scholarship have graced her to become a role model of success and compassion.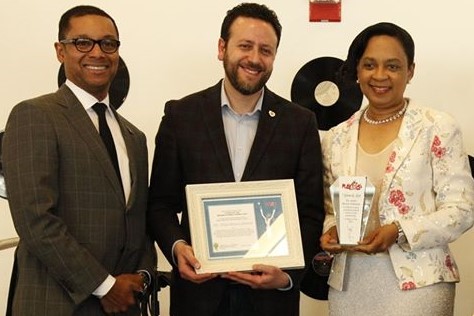 "All human beings have the potential for greatness, and each one has the right to define what greatness looks like," she humbly says. "Housekeepers, nannies, nurses, bus drivers, engineers, teachers, physicians and other health care professionals, scientists, world leaders, or tradesmen/women - now more than ever, we see how the world cannot operate seamlessly without the contribution of the different disciplines. I do what I do because I want youths and vulnerable people to believe in the best version of themselves and to go into the world with confidence!"
Congratulations Dr. Anita Brown-Johnson on this well-deserved achievement. The MUHC community is lucky to have you!