The 2023 Trauma Program Merit Award goes to Jacques Avital and Technical Services
Each year, the MUHC Adult Trauma Program gives an award to an individual or a team who has significantly impacted the trauma department. This year, Jacques Avital as well as the entire Technical Services Directorate were the recipients of the award, for their outstanding response to urgent infrastructure changes that were needed in 2020. At the time, the MGH's trauma bay needed to adhere to new health and safety measures due to the risk of infection posed by COVID-19. Various teams including Technical Services were called upon to immediately create an outdoor space that could accommodate all major trauma interventions, including surgery and massive blood transfusions. It was a race against the clock. 
"It is with great pleasure that we announce that the Trauma Program is presenting this year's award to Jacques Avital and the entire Technical Services team," exclaimed Dr. Dr. Dan Deckelbaum on behalf of MUHC Adult Trauma. "We would like to thank you for your work in setting up the resuscitation tent at the Montreal General Hospital during the pandemic. Your quick and efficient response allowed the medical teams to continue to provide safe care to trauma patients. Your hard work during this particularly difficult time did not go unnoticed," he said.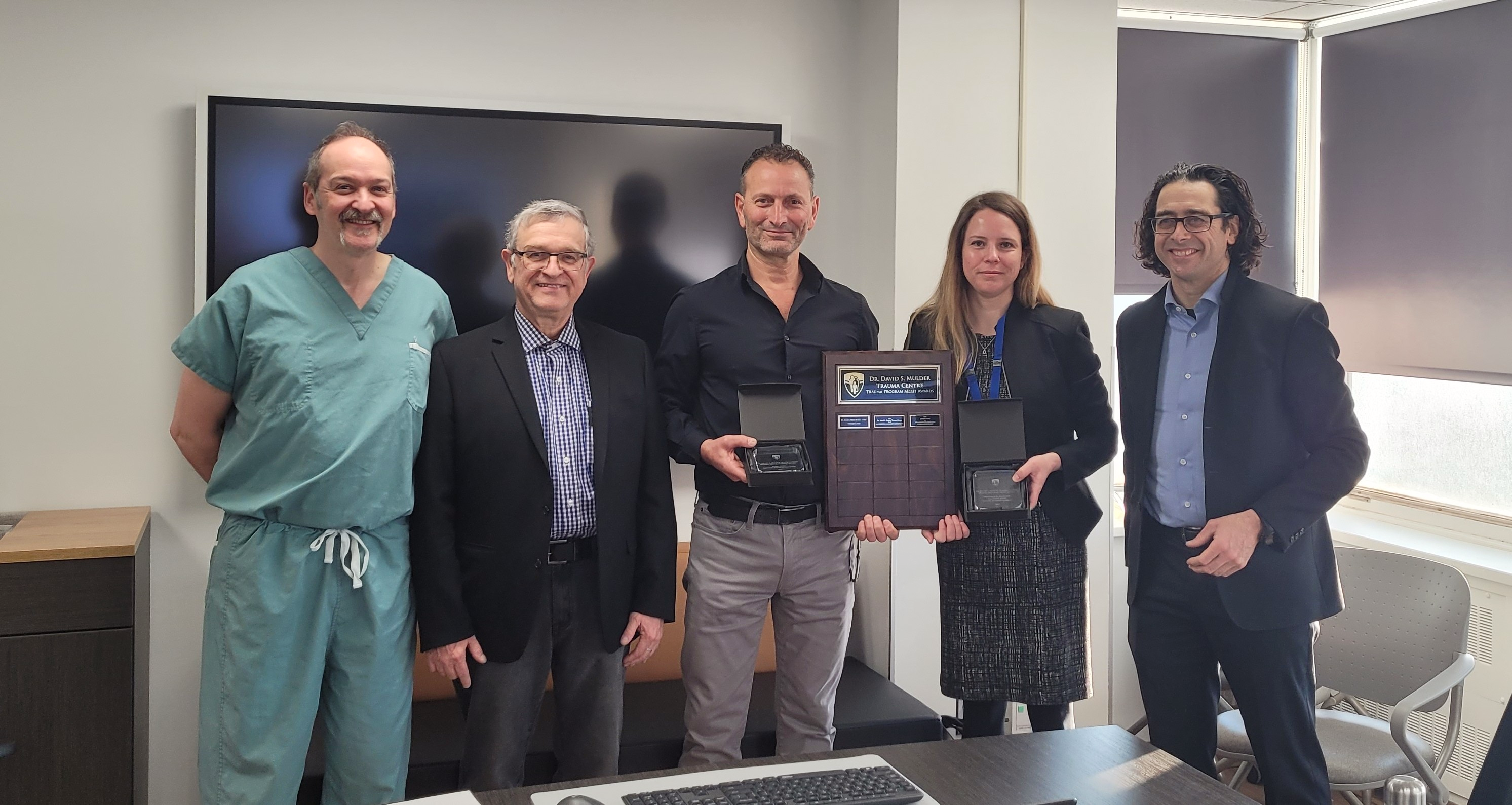 The ceremony took place last week as part of The Annual Rocke Robertson Visiting Professorship. This year's event was the 27th edition and the itinerary included a presentation about trauma management in Israel, delivered by Dr. Michael Stein, the director of Trauma Services at Laniado Hospital. The event created quite the buzz for the trauma team, who were excited to hear about research and academic projects from their peers, in addition to celebrating the awarded recipients. 
"It was touching and I'm very honoured," shared Jacques, who received a trophy at the ceremony. "On behalf of Planning and Project Management, we thank the trauma team for taking the time to show their appreciation. What we were able to accomplish in 2020 was as much the result of our team's effort as yours." 
"This award encourages us to continue to put our hearts into meeting the needs of MUHC patients and clinicians in the best possible way," says Julie Couture, associate director of Planning & Project Management. "We are proud to know that we supported the trauma team during the pandemic. This award is a great recognition of the work we did together and a testament to how the Planning and Project Management Department supports the MUHC's mission." 
Technical Services had their name engraved on a commemorative plaque that takes pride of place in the administrative area of the trauma department; a reminder of all that can be accomplished through teamwork.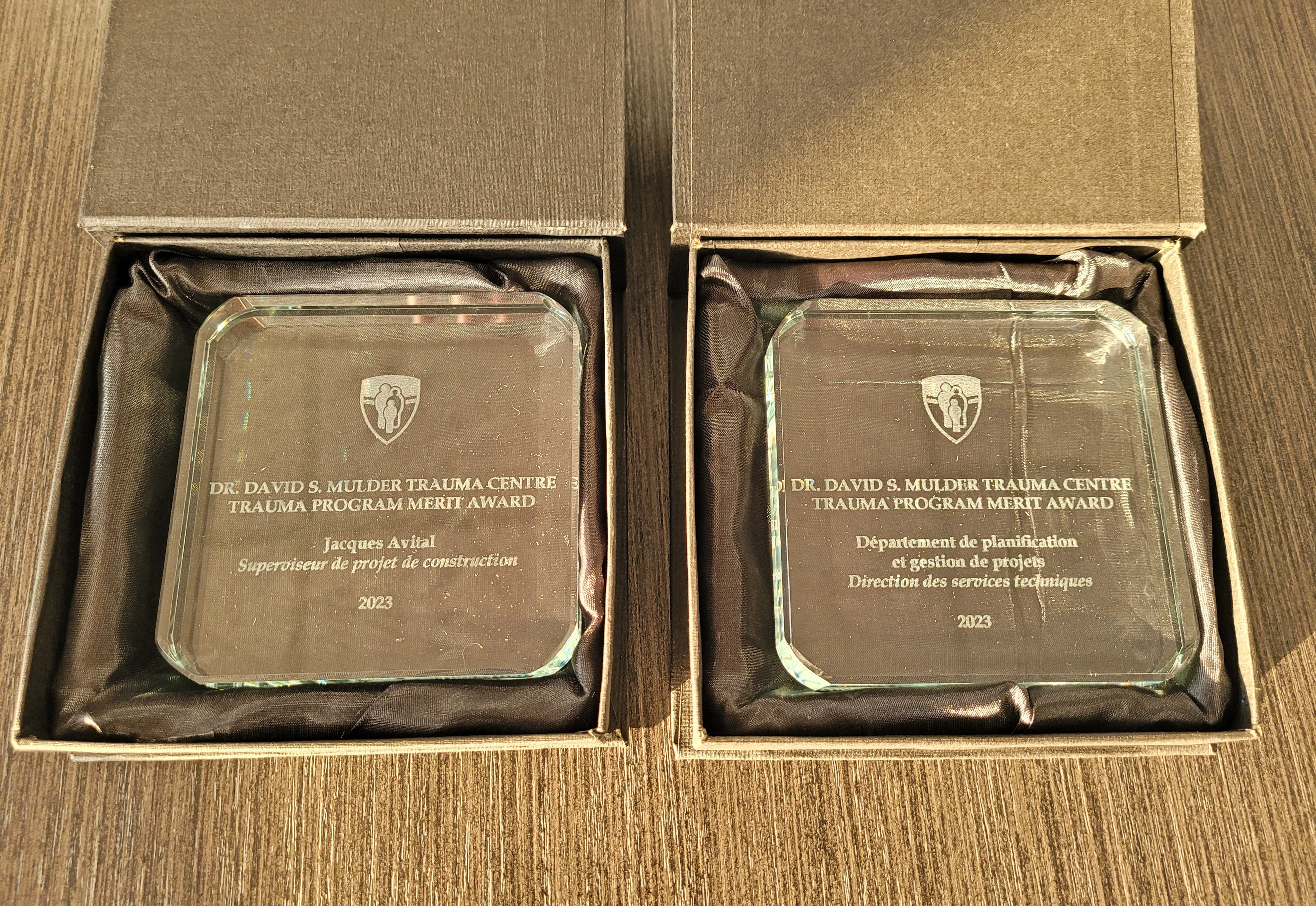 Read more: MGH resuscitation tent provides critical support and space during COVID-19 pandemic