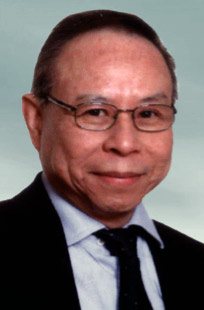 Dr. Togas Tulandi, a researcher with The Research Institute of the McGill University Health Centre (MUHC), a clinician at the MUHC Reproductive Centre and a pioneer in advanced endoscopic operations, has been newly appointed as the Academic Vice Chairman of Obstetrics and Gynecology, Professor of Obstetrics and Gynecology at McGill University. With a career that spans 25 years as an academician, a clinician and a researcher that is full of excellence and firsts, he is a natural fit for his newest-acquired position. But he also brings with him a passion for what he does that may just outweigh all else.
"Twelve years ago I saw a young woman who within weeks of her marriage was diagnosed with rectal cancer and told she would never have children due to the radiation therapy she required," says Dr. Tulandi."The information that she would never have a baby affected her more than the news of having cancer. She was desperate and was in tears during the entire interview with me."
Dr. Tulandi discussed the possibility of protecting her ovaries from radiation by moving them outside the pelvis. She immediately agreed. "Laparoscopic ovarian suspension" was performed and one third of her ovary was frozen. Three years after the procedure, she conceived spontaneously and subsequently delivered a healthy daughter.
"Since, my colleagues and I have seen many other women with cancer who have come to theMUHC Reproductive Centrefor fertility preservation," says Dr. Tulandi. "These are young women who are facing sterility not by choice. The stories of these women have affected me so much they have shaped the way I practice forever. This is why I do what I do."
Among his many accolades, Dr. Tulandi is a Graduate of Harvard School of Public Health and he was one of the youngest full professors at McGill when he started in 1991. He was the first Canadian Chair in Reproductive Medicine in 2001 and he has over 300 publications, 300 abstracts, over 60 book-chapters and 11 books. He is the editorial board member of 10 journals, including Gynecologic and Obstetrics Investigation and Reproductive BioMedicine and is a regular reviewer for several journals including the New England Journal of Medicine, Lancet, Obstetrics and Gynecology, Fertility Sterility, and American Journal of Obstetrics and Gynecology
Dr. Tulandi also Chairs the Specialty Committee in Gynecologic Endocrinology and Infertility, the Royal College of Physicians and Surgeons of Canada and is Vice Chair of the Examination Board, as well. To add to his exceptional career, he was listed in Best Doctors in Canada and he is the recipient of several awards including the International Federation of Fertility Society (IFFS) Anniversary Recognition Award (1998), Award of Excellence in Reproductive Medicine (2002), Carl Nimrod Educator Award (2008), The Society of Reproductive Surgeons (SRS) Distinguished Surgeon Award, 2011 and the Canadian Association of Medical Education (CAME) 2012 Certificate of Merit Award.
Dr. Tulandi continues to look forward with hope and inspiration from each woman he meets. But he also looks forward to the New MUHC. "This new building represents a new beginning," he says. "One in which we can practice good medicine and be productive in conducting high quality investigations in accordance to ethics in research and publishing."