Join us as we explore the history of Montreal through healthcare and the arts!
Our current activities include: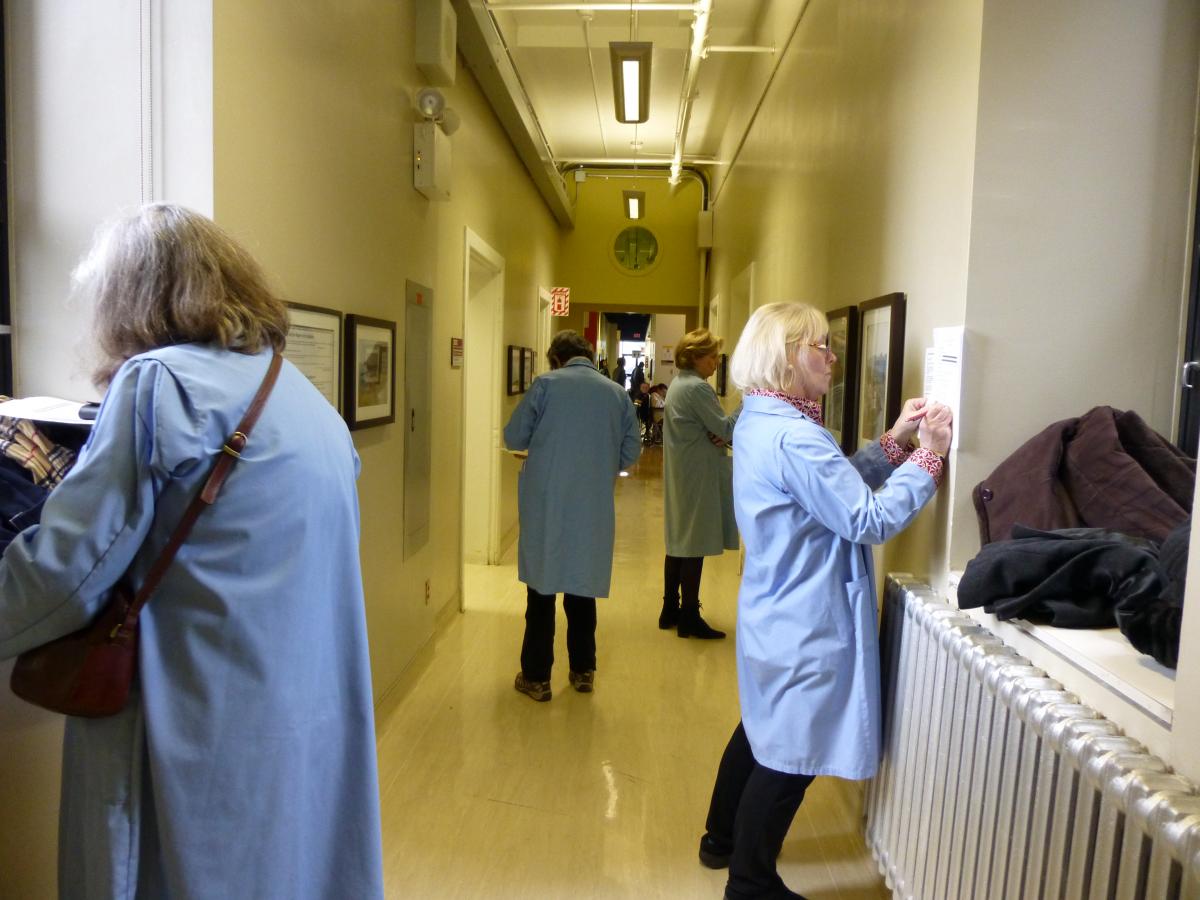 Archiving and documenting art and artifacts within the MUHC hospitals
This activity includes assisting with the preservation of many of the artworks currently on site or in our storage facilities. It is quite amazing at times what we come across in unsuspecting locations of our hospitals. Those more fragile objects in the collection have already been moved to secure locations for a more detailed documentation and conservation. Preparatory and on-site training sessions will also be provided on object handling and preventative conservation.
 
Research and Exhibition Development
Much of the collection has yet to be researched in-depth. We have begun to isolate some priority pieces that we would like to focus our attention on. We will be continuing our investigations surrounding the purpose, origin, and biographical details associated with artists and objects within the collection. The information collected will be used for displays and exhibitions on all MUHC sites.

Heritage Ambassadors
As a new entity, the RBC Art and Heritage Centre is looking for support to promote awareness of the collection. This is made possible through the distribution of information regarding the objects in our care and our vision for future community outreach. As a Heritage Ambassador, individuals will help supervise the transportation and installation of artworks in public spaces on all sites and help develop community ties outside of the hospitals.
If you have any questions or concerns please feel free to contact us. Sign up at [email protected]