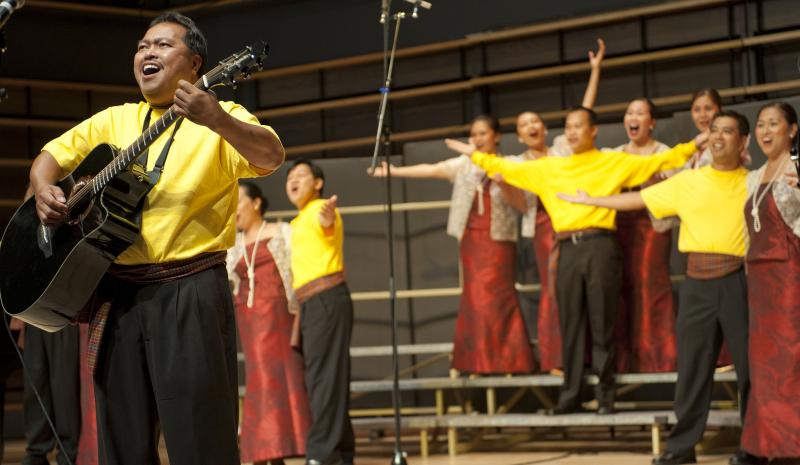 More than 400 people turned out to hear Love in Any Language, a benefit concert put on by the Panday Tinig Choral Ensemble in support of the McGill University Health Centre's Best Care for Life Campaign.
Montreal's Filipino community and members of various other communities in Montreal came together on Aug. 20 to raise $7,445 for the hospital's redevelopment project.
Editha Fedalizo, the group's pianist and event coordinator, said there were a number of people this year who weren't at the concert last year. "We're reaching more people," she said.
The show was meant to highlight multiculturalism in Montreal, with the message being that friendship can be found here in any language.
The concert was narrated by CTV news anchor Mutsumi Takahashi, and was attended by Philippine Consul General Minerva Falcon.