A greener approach to healthcare
As a public institution and a member of the community, the MUHC wants to make sure that both patients and the environment receive the care and respect they deserve. We are committed to serving as an example of responsible environmental stewardship within the healthcare sector. 
Here are some ways we are committed to going greener:

Implementing energy efficiency measures, which decrease consumption by 35 per cent compared to standard Canadian hospitals.This also equals about 2M$ in annual savings.


Reduction of light pollution through the use of adapted light fixtures and prioritizing natural light.


Low-flow water fixtures will significantly reduce potable water use by at least 30% less than comparable buildings.


Bike parking available across all MUHC sites, with 397 bicycle parking spaces at the Glen plus showers for bicycle commuters, as well as dedicated bike lanes surrounding our site that connect to City of Montreal bike lanes.


79 charging stations for electric vehicles at the Glen, and stations available on top and bottom parking levels at MGH in 2016.


An MUHC-wide carpooling program to encourage green transportation among our personnel. 


An electronic waste recycling program, recycling more than 52,000 kilograms of electronic devices since 2009.


Over 850 metric tonnes of paper and cardboard recycled in 2013 across the MUHC.


A waste management centre at the Glen site capable of recycling paper, cardboard, electronic waste, metal, glass and plastic. Plans are underway to adopt similar comprehensive initiatives across all our sites.


An organic waste recycling program under development, to be implemented at Lachine Hospital in 2014 and expanded to all sites in 2015.


Committed to begin Synergie Santé Environnement's pilot recycling program, aimed at implementing comprehensive medical plastic recycling programs in several departments at the Montreal General Hospital.


Mitigation of the heat island effect at the Glen through the use of underground parking, green space, and highly reflective roofing.

When building the Glen:
95 % of construction and demolition debris was diverted from landfill through reuse and recycling. That is 20 % more than LEED Silver certification requires.
20% of building materials were locally produced, reducing greenhouse gas associated with the transport of these materials over long distances.
3.67 million litres of drinking water were saved by using runoff water.


LEED Gold and BOMA Best Certified 
Thanks to these efforts, the MUHC's Glen site is the first hospital in Quebec to receive LEED Gold certification 
from the Canada Green Building Council. 
The Lachine Hospital is certified BOMA BESt level 2: meets not only all of the BOMA Go Green Best Practices, but also has a score of 70-79% on the Go Green Plus assessment.
The Montreal General Hospital is certified BOMA BESt Level 3. Level 3 certification is for buildings that meet all of the BOMA Go Green Best Practices and achieve 80-89% on the Go Green Plus assessment.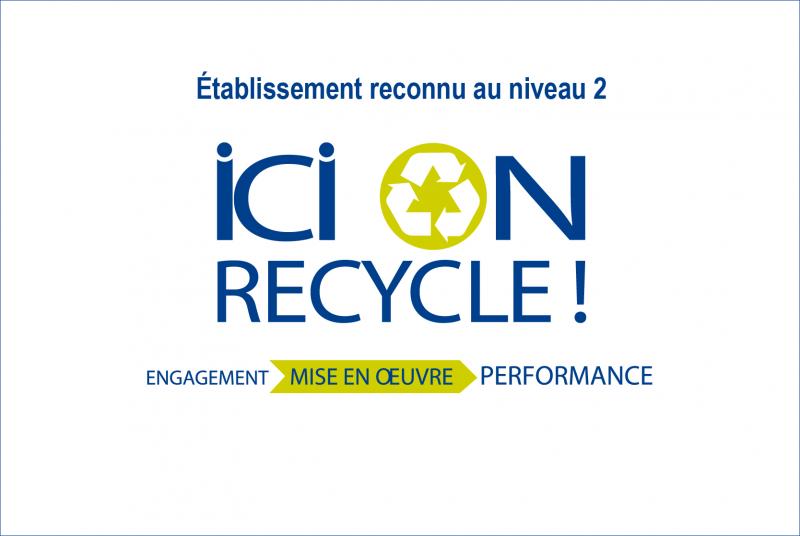 MGH receives level 2 ICI ON RECYCLE status
In summer 2-14, the Montreal General Hospital (MGH) reached a level 2 status in Recyc-Québec's « ICI ON RECYCLE! » initiative. Level 2 status recognizes the efforts made by institutions that not only implement measures to reduce, reuse, and recycle different types of waste materials, but also actively promote activities and awareness on waste management within their establishment.