If you are worried about COVID‑19:
You can call the Government of Quebec hotline 1-877-644-4545 (toll free), Monday to Friday, from 8 a.m. to 6 p.m.
The Government of Canada's COVID-19 information line is 1 833 784-4397.
You can also dial 811 to reach the Info-Social 811 free and confidential telephone consultation service.
The Government's COVID-19 web site for the public is here.
MAKE THE RIGHT CHOICE! 
The Hospitals' Emergency Department (ED) are there for when you or your family member are very sick or in need of urgent medical treatment. But it's hard to provide the best possible care when families come to the ED for reasons that are less urgent. We're asking for your collaboration to ensure that the ED remains available for the urgent treatment of those whose conditions must be addressed immediately. 
If you believe you need to see a doctor, remember your options.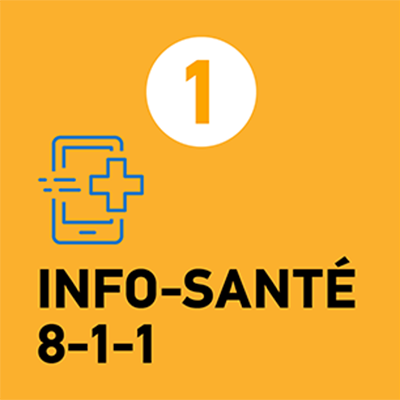 If you are unsure of what to do, call Info-Santé at 8-1-1. Nurses are available 24/7 to answer questions or concerns regarding your condition.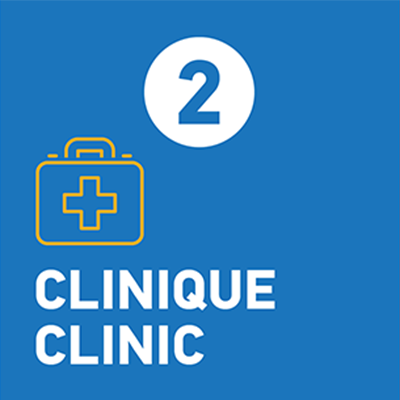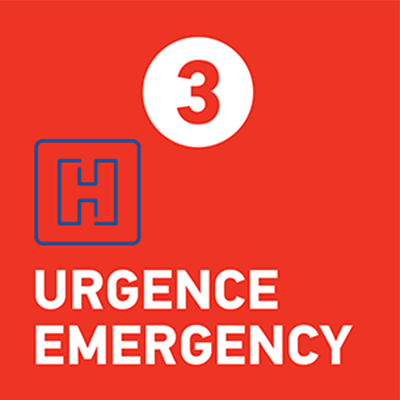 Remember
In non-urgent cases, the most rapid way to initiate treatment for a health issue is to go to your family doctor or a network clinic rather than visiting the ED. 
Not sure whether it's a cold or the flu? Use the guidelines in this table to help make the best decision for you and your loved ones. 
Triage and wait times 
When you arrive
A triage nurse will ask you questions about your health and health concerns, including possible symptoms of COVID-19, and will assign a priority according to the Canadian Triage and Acuity Scale (CTAS), which ensures that the sickest people are always seen first. As a result, you may have to wait – even several hours – to see a doctor. We understand that can be difficult, but please be patient. We are working as a team to see every patient as quickly as possible..
Depending on your situation, you may be redirected to other health centres for services. For example, the MUHC's orthopedic department is based at the Montreal General Hospital (MGH). So if you present at the Glen site ED with a fracture, you could be transferred to the MGH or another institution within the healthcare network.
Patients are given priority according to the seriousness of their condition and not on a "first-come, first-served" basis. As a result, wait times may vary. 
While you wait
To speed up the process at the ED, make sure you have:
Your Québec health insurance card (RAMQ) ready
A list of all your current medications
A list of your medical conditions, surgical history and any allergy information
The names and contact info of all of the doctors who treat you
Ask the triage nurse if you can eat or drink. Some tests can only be done on an empty stomach.
If you feel worse during your wait, inform the nurses immediately. They will reassess your condition and ensure that you receive the necessary care.
When you go home
Be sure to follow any advice from the treatment team:
Take medications as instructed
Go to follow-up appointments at the MUHC, CLSC, clinic or specialist
Understand when you should come back to the ED
How to get to the ER
The MUHC has three Emergency Departments open 24/7: