Patient and staff stories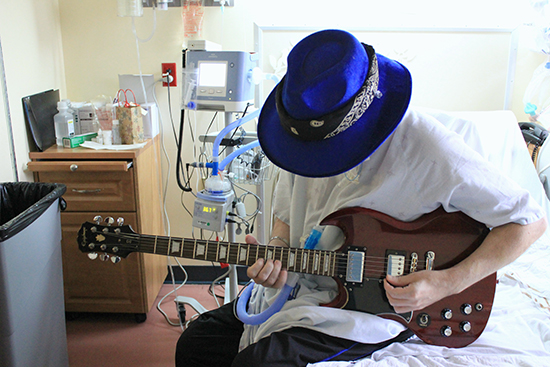 The instrumental role of musical therapy
Music has proven to be a powerful medium throughout the history of humankind. The sounds of the guitar, drums, and piano paired with striking vocals have spearheaded revolutions. They've brought people together in the streets, in dimly lit concert venues, and even in the family living room. Music heals, soothes, and comforts. It's this powerful expression through music that Lachine Hospital long-term care patient Hans Stutz knows very well.
---
We'd love to hear from you! If you'd like to share your experience with the MUHC, please contact us.
Find out more about our Patients' Committee, a dedicated group of elected patient representatives helping users of MUHC hospitals, clinics and services.