Patient and staff stories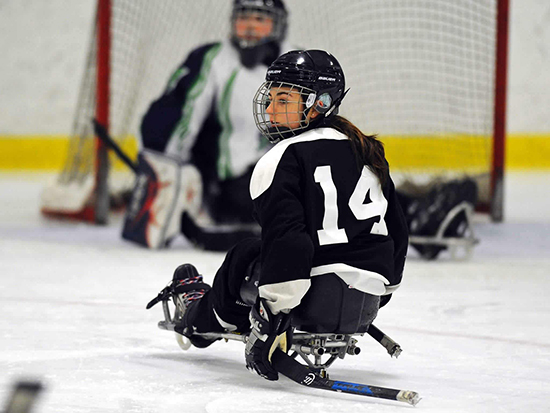 Making Team Canada
An inspirational young woman whose determination has everyone cheering for Team Raphaëlle
In her 33 years working in Housekeeping at the Montreal Children's Hospital (MCH), Lyne Martinelli has gotten to know many patients. There was one girl though, who Lyne already knew before she ever became a patient. Raphaëlle Tousignant is Lyne's step granddaughter, and when was admitted to the Children's in 2012, she began a long journey that would demand strength and determination from her and her entire family.
---
We'd love to hear from you! If you'd like to share your experience with the MUHC, please contact us.
Find out more about our Patients' Committee, a dedicated group of elected patient representatives helping users of MUHC hospitals, clinics and services.