Talking about rheumatoid arthritis: inspiration and encouragement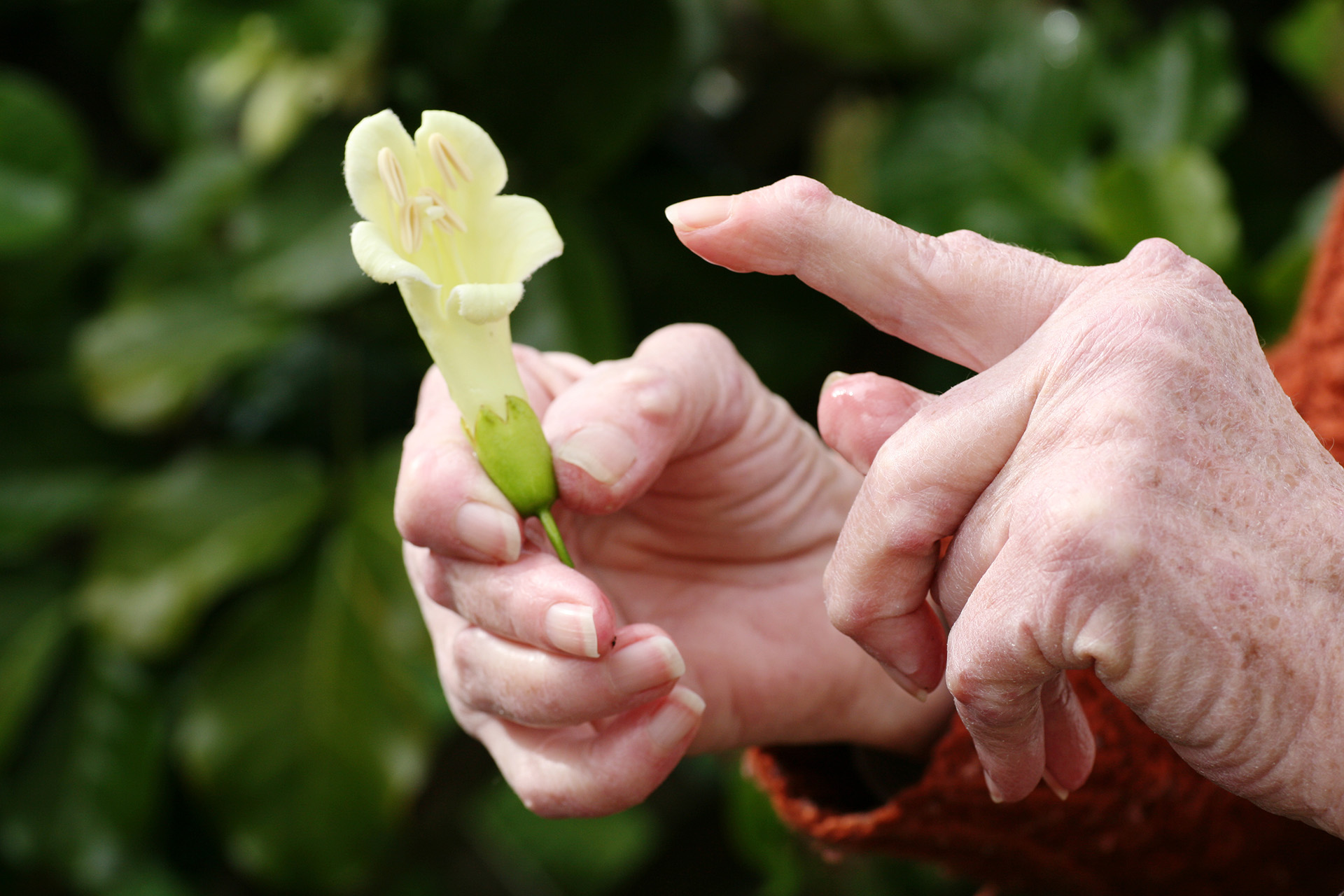 Anne Weber* has lived with rheumatoid arthritis (RA) for the past 15 years, but she has rarely spoken of her illness to her children, family or friends. Only her doctor and her husband know the details. Recently, she decided to tell her story to encourage other patients with RA to accept the disease and to highlight the treatment she has received over the years at the Royal Victoria Hospital of the McGill University Health Centre (MUHC).
The onset of rheumatoid arthritis (RA) was sudden and brutal for Anne Weber, a 76-year-old Montrealer of German origin.
"It started suddenly in 1999. I was in enormous pain. My shoulders, my knees – all of my joints were swollen. I asked my husband, who is a doctor, 'What's this?'"
The diagnosis
Ms. Weber had to wait one long year before receiving a diagnosis of RA, an autoimmune disease that causes inflammation, stiffness of the joints and fatigue.
"At the beginning, the doctors didn't know what I had. They thought it was gout and then cancer. They gave me drugs, and I was even sicker. After a year of living in pain, I didn't want to take the pills anymore. I was ready to die."
A long wait for a RA diagnosis was not unusual in the early 2000s, according to Dr. Inès Colmegna, a RVH rheumatologist and Ms. Weber's doctor since 2010. "The approach to inflammatory rheumatic diseases has changed dramatically over the past 15 years, "she says. "We now know that early diagnosis is an important factor in the success of treatment."
In January 2000, Ms. Weber was examined by Dr. Henri Ménard, then director of the Division of Rheumatology at the MUHC, who immediately diagnosed rheumatoid arthritis.
The treatment
"As soon as I started the treatment, I felt like myself again. It was night and day," she recalls. But her fight against RA was far from over. "The drugs had major side effects. I had an ulcer and dental problems. I developed shingles, a viral dermatitis, and I lost a lot of hair. Fortunately, all these problems didn't happen at the same time!" she laughs.
Although side effects from RA treatment are well established, they are regularly monitored in clinical practice, according to Dr. Colmegna.
"The drugs avoid the persistent inflammation associated with joint destruction, loss of mobility and damage to other organs," she says. "In addition, the new therapies have reduced the frequency of certain side effects."
Acceptance
Even with successful treatment, living with RA is a challenge. "There are ups and downs," says Ms. Weber. "Winter months are hard, but I'm a positive person, and I always tell myself things could be worse!" she says with a laugh.
Her resilience and optimism were forged by her childhood in East Germany during the Second World War and her adolescence spent first in East Berlin and then West Berlin.
"I had a very difficult youth, marked by poverty, hunger and cold. My father was dead and my mother, sick. All of that was a good education. I know what it means to suffer. I also know how to appreciate everything I have today."
Since the beginning of her illness, Ms. Weber has participated actively in her own care, noting the details of her symptoms and treatment in a journal.
"I take about 10 pills and vitamins every morning. But obviously I don't like to take a lot of drugs," she says. "So if things are going a bit better, I ask for a lower dose."
The information noted by the patient, together with the clinical examination and laboratory analyses, can indeed help the rheumatologist assess the need to adjust the treatment, according to Dr. Colmegna. She adds, however, that the patient should not make changes without an informed discussion with the doctor.
"Non-adherence to treatment, whether intentional or not, is a frequent and major obstacle to the success of RA treatment," she says.
Ms. Weber believes that in fighting against RA you need to have "absolute confidence in your doctor, follow the treatment to the letter and accept the illness."
"Disease is like a stranger who moves in with you forever. You have to have respect," she says. "I accepted the treatment and the side effects. What can I do? I want to live."
*The name was changed to protect the anonymity of the patient.
Rheumatoid arthritis: many questions answered, many more to come
Although important progress in the understanding of rheumatoid arthritis (RA) has been made, a number of critical questions remain unanswered. In the last ten years, researchers and clinicians from the Research Institute of the McGill University Health Centre (RI-MUHC) and McGill University have published nearly 200 articles on this disease in leading journals. They've looked at how to identify genes that predict disease onset and progression, ways to optimize health care to ensure that patients receive the best possible care, strategies to improve long-term outcomes associated with RA, and opportunities for developing new and better treatments. Our researchers are now trying to understand what triggers RA, how the inflammation associated with RA affects all parts of the body beyond the joints, how to match people with treatments that will work best for them and how patients can continue working and living a full life with RA. Ongoing and future projects based at the RI-MUHC and McGill University will certainly continue to contribute new evidence to these areas.