Curing life-threatening allergies
Back to school time can be stressful, but particularly so for families of children with life-threatening allergies. "Milk was definitely not on the menu – even one sip could have been fatal," said the mother of 15-year-old Elizabeth, a patient who just completed the oral immunotherapy program at the RI-MUHC, which is working to rid children of their allergies.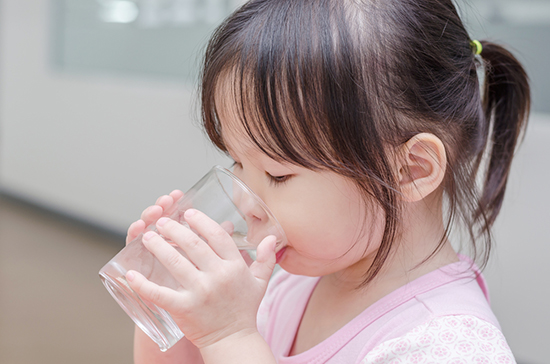 Oral immunotherapy, or oral desensitization, involves giving patients small, incremental doses of the food they are allergic to, under strict medical supervision, in an attempt to train the body to tolerate the food allergen instead of react to it. To date, the MUHC study has shown great success with 15 of the 22 patients enrolled successfully completing the program. "These children all had life-threatening milk allergies and after successfully completing this program, they can now have up to one cup of milk each day," explained Dr. Bruce Mazer, Deputy Executive Director and Chief Scientific Officer of the RI-MUHC.
For Gabriella, another patient involved in the program, it was not easy but it was well worth it. "Today it's really fun - I can go to the restaurant with my friends and family. I have all the freedom that I used to never have," she said. The program has also improved life for her whole family. "When Gabriella went out, there were so many issues: What is she going to eat? Should she bring her own food? Does she have her Epipen? Now we don't have to worry about any of this," said her mom.
Pediatric allergy and immunology specialists Dr. Bruce Mazer and Dr. Moshe Ben-Shoshan started their study in 2012 with milk allergies. In 2013, they received a $2 million grant from the Canadian Institutes of Health Research for their program GET-FACTS (Genetics, Environment and Therapies: Food Allergy Clinical Tolerance Studies). Encouraged by the positive results of their study, the team of researchers is now expanding their program to egg allergies and eventually to nut allergies. "As we go further in our research, we better understand the subtleties of oral immunotherapy," explained Dr Ben-Shoshan. "For instance, the program takes 6 months to complete, but in the future it could take as little as 16 weeks."
More information on GET-FACTS
Dr. Bruce Mazer is the Principal Investigator of GET-FACTS. Food allergy is an increasing problem in Canada which causes major challenges for families, schools and the health care system. In trying to develop treatments that can lead to food tolerance rather than food allergy, Dr. Mazer has built a strong multi-disciplinary team to investigate differences in genetic profiles for food allergic and food tolerant individuals to predict future food allergy patterns within families. His team is addressing environmental contaminants that can activate the immune system and increase the risk of food allergies.
For more information on how to take part in this program please contact:
514-934-1934 ext 76447
[email protected]
Parents, educators and teachers, Friday, September 9, is your opportunity to ask Dr. Ben-Shoshan, Pediatric allergy and immunology specialist, all your questions on the Epipen, dangers associated with allergies, latest research and recommendations… Join our Facebook Live and save the date!