MUHC in the News | September 4 - 8, 2017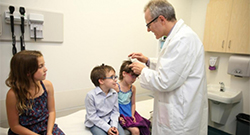 One family, four cases of craniosynostosis
Kerry Howard, mom to 9-year old Abigail and 5-year old twins Cadence and Ethan, brought her twins to the optometrist for a regular check-up. Kerry was not surprised that Ethan, who had an eye that would look toward his nose when he got tired, was prescribed glasses but she was shocked and angered when Cadence was prescribed "coke bottle" glasses. Feeling a little uneasy with the outcome of her first visit, Kerry sought the opinion of a family friend and optometrist who doesn't usually see children. Upon examining the twins, he urged Kerry to visit the department of ophthalmology at the Montreal Children's Hospital as soon as possible. Read the full story in La Presse.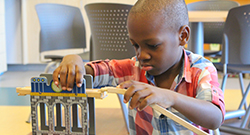 Siblings at the Children's Receive Extra Support
Any parent who has spent time in the Neonatal Intensive Care Unit (NICU) at the Children's will tell you that they often need extra support to care for their older children while they spend countless hours at the bedside of their sick child. To respond to that need, the JFK Siblings Park opened its doors this summer to welcome siblings of patients being cared for in the NICU. Click here to read the full article.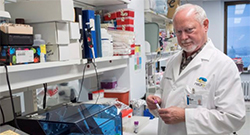 Montreal Neuro at centre of 'open science' movement
Since 2016, McGill University's Montreal Neurological Institute and Hospital has been transforming into what is touted as the first research centre of its kind in the world dedicated to the principles of open science. In collaboration with the local scientific community specialized in artificial intelligence, the Neuro helps make Montreal a world leader in the democratization of scientific research. Learn more on Global and Radio-Canada.