MUHC in the News | November 13 - 17, 2017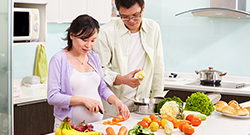 Pregnancy-related conditions taken together leave moms and dads at risk
Women who develop diabetes or high blood pressure during pregnancy are at higher risk of developing those conditions post pregnancy, a study from the Research Institute of the MUHC shows. The study led by Dr. Kaberi Dasgupta and Dr. Romina Pace, both scientists at the RI-MUHC, doesn't end with the mother's risks. The father's risks also rise if the mother has one gestational condition and rises even higher if she has both. Dr. Dasgupta was interviewed by Radio-Canada International, CBC 88.5 FM Homerun, CJAD 800 AM The Natasha Hall Show. The research was also covered by La Presse and various science and health websites.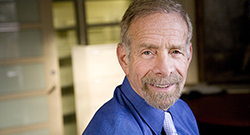 Breastfed babies are less likely to have eczema
In a longterm study that was published in the Journal of the American Medical Association (JAMA) Pediatrics, breastfeeding was shown to clearly reduce incidence of eczema in babies and youth from birth through to 16 years of age. Dr. Michael Kramer, scientist and director of Centre of Outcomes Research and Evaluation at the Research Institute of the MUHC, one of the study co-authors and principal investigator of the PROBIT- the PROmotion of Breastfeeding Intervention Trial, was on Radio-Canada International to talk about the study's finding.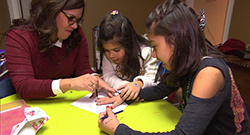 High-fat diet helps curb a Laval child's daily seizures
At the age of two, Tiana Raposo started having up to 500 seizures every day and nothing seemed to help keep the attacks under control. After a week spent in the intensive care unit at the Montreal Children's Hospital, where Tiana was tested for a number of ailments including concussion and meningitis, her neurologist, a neurology resident at the time, Dr. Bradley Osterman suggested the toddler could have a rare neurological disorder. After trying a number of medical treatments that failed to lessen the severity of the symptoms, Dr. Osterman tried a method that ultimately was the treatment that worked: a very high-fat diet. Click here to read more.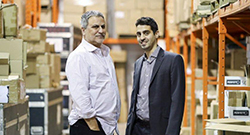 Father and son give back by funding innovative procedure
A father and son who both suffer from inflammatory bowel disease (IBD) and are deeply grateful for the care they have received at the McGill University Health Centre for this painful, chronic and often unpredictable condition have chosen to express their gratitude by funding an innovative diagnostic program. Read more.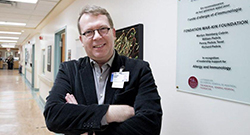 MUHC centre takes multi-specialty approach to autoimmune disease
People with systemic autoimmune rheumatic diseases are offered patient-centred care from a team of specialists working under one roof at the MUHC. Dr. Christian Pineau talks to The Gazette about a new service at Montreal General Hospital that offers patient-centred care from a full range of specialists working as a team under one roof. Read more.