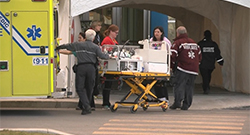 Royal Victoria Hospital restricts ambulance traffic
The RVH is accepting fewer patients by ambulance. It currently receives about 4.4 per cent of ambulance patients from the Montreal and Laval areas. Dr. Ewa Sidorowicz, director of professional services at the MUHC commented on this matter. Read the full interview on CBC.ca.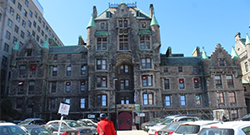 McGill University invites architects to reimagine old Royal Vic site
McGill University is set to open a call for proposals to help it imagine how the old Royal Victoria Hospital could be incorporated into its campus.​ Architectural firms will be able to submit their visions for the former hospital beginning April 6. The call for proposals is part of a feasibility study the Quebec government has agreed to co-fund with McGill. McGill wants to preserve the heritage elements of the old Royal Vic, which includes several structures that date from the 19th century. Read the full article on CBC.ca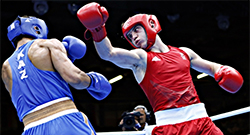 Helmets eliminated from Olympic Boxing
The International Amateur Boxing Association (IABA) has decided to eliminate helmets as a requirement amongst male competitors the 2016 Olympic Games in Rio. Dr. Scott Delaney, associate Professor and Research Director in the Department of Emergency Medicine at the MUHC and McGill and McGill Sport Medicine Clinic, commented on the study that was done to justify the IABA's decision. Read the full interview on Radio-Canada.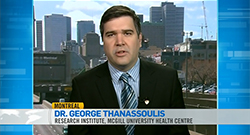 Rethinking heart disease
An international research team led by Dr. Georges Thanassoulis, RI-MUHC researcher and director of Preventive and Genomic Cardiology at the MUHC, has developed a new approach to determine which individuals should receive statins, medication used to help lower cholesterol level. These findings could improve prevention of heart disease. Watch the interview Dr. Thanassoulis gave to CTV News to learn more.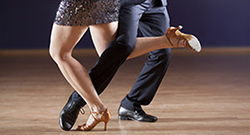 Dealing with Parkinson's? Reach for Those Dancing Shoes
 During 2015, researchers at MUHC and the MNI recruited 49 men and women with idiopathic Parkinson's from McGill's Movement Disorders Clinic, for a tango study with dance teachers. Lead researcher Dr. Silvia Rios Romenets told Science Daily that the study showed how tango improved balance and functional mobility and cognitive functions, as well as reducing fatigue. Read the full article in Acupuncture Today.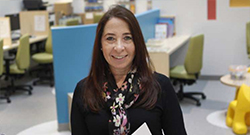 RI-MUHC leads innovative network to support children with brain-based disabilities
Dr. Annette Majnemer, occupational therapist and senior scientist at the Research Institute of the MUHC, will lead an innovative pan-Canadian network called CHILD-BRIGHT that aims to improve life outcomes for children with brain-based disabilities and their families. The network received a total of $25M from the CIHR and from other major funding partners including the Montreal Children's Hospital Foundation and Operation Enfant Soleil. Dr. Majnemer was interviewed by The Gazette, CTV, and CBC.
[view:related_content=block_2]