MUHC in the News | March 13 - 17, 2017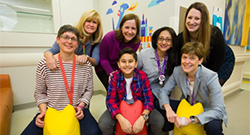 Pointe-Claire boy on his feet after groundbreaking arthritis treatment
Mustafa Qureshi, a young Pointe-Claire boy who was confined to a wheelchair because of juvenile arthritis, can now walk and run again thanks to a new treatment he received at the Montreal Children's Hospital. Learn more about this groundbreaking treatment at Global News.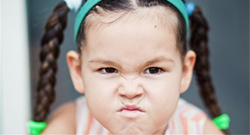 The fall of parental authority
Some psychologists think that endless negotiations aimed at convincing kids to cooperate without upsetting them adversely affect parental authority. Line Boily discussed this with Dr. Martin Gauthier, child psychiatrist at the Montreal Children Hospital. To hear the whole interview, in French, see Radio-Canada.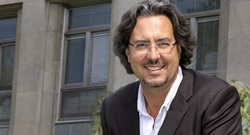 Access to pot key for clinical trials: Researcher
Dr. Mark Ware has been studying the safe and effective use of medical marijuana at the MUCH for 16 years. Last June, Ware was named vice-chair of the federal task force studying the recreational use of marijuana. So he has studied the subject of cannabis from both ends of the spectrum. When told that a 40,000-squarefoot medical marijuana production facility was poised to open in Pointe-Claire, he put on his research cap. For more details, visit the Montreal Gazette.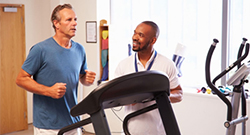 MUHC: Should doctors start prescribing steps?
Dr. Kaberi Dasgupta was invited by Mutsumi Takahashi on CTV News to explain her latest study on the impact of prescribing steps and pedometers. For the full interview, visit CTV Montreal. The research study was also covered by CJAD.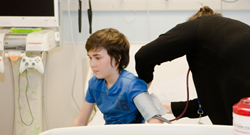 A path towards a cure for life-threatening allergies
Nathan is sitting on a bed in a big bright room somewhere in the middle of the Glen site, the new McGill University Health Center (MUHC) superhospital. A little earlier that day, the ten-year old, who has a severe milk allergy, was administered 2.5 mL of a one-part milk-nine-part water solution with a syringe. "The research project is aimed at finding how to cure milk allergy, explained Dr. Bruce Mazer, Deputy Executive Director and Chief Scientific Officer at the Research Institute of the MUHC. We also want to find tools to try this procedure on more children with a milk allergy and other types of food allergies." You'll find more information in a French article from La Presse.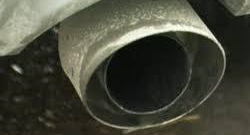 Children's hospital reports cases of carbon monoxide poisoning in children since snow storm
The MCH Trauma center says it has seen several cases of carbon monoxide poisoning in children since the snow storm. It stresses never leave your child alone in an idling car. It adds remove the snow from your car prior to starting the engine and ensure the exhaust pipe is clear. For more information, please visit CJAD and CTV News.