MUHC in the News | June 5 - 9, 2017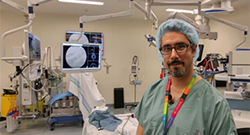 MUHC takes augmented reality to the operating room
New technology using augmented reality and mixed-reality is assisting surgeons with planning and real-time positioning in patients who require ear, nose and throat surgery. Dr. Marc Tewfik, MUHC director of Rhinology and assistant professor in the department of Otolaryngology at McGill University, performed the first surgery using this unique and highly advanced navigation system. Visit CTV, CBC and TVA to learn more.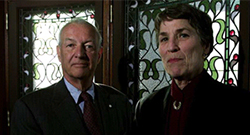 MUHC launches $10-million fundraising goal amid funding crisis
Two Montreal medical legends – Sylvia and Richard Cruess – have agreed to lend their names to a $10-million fundraising campaign for the RI-MUHC. The goal of the two-year campaign is to subsidize fellowships, professorships and studentships, while creating a so-called ignition fund to spur innovation. For all the details, visit the Montreal Gazette.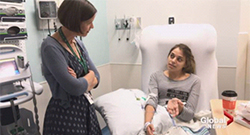 Kidney transplants: Are successful outcomes influenced by age and gender?
A new study out of the RI-MUHC looks at how age and gender can affect the outcomes for kidney transplant patients. As Global News' Felicia Parrillo reports, the study could lead to new personalized treatments for patients.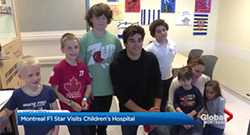 F1 driver Lance Stroll stops by the Montreal Children's Hospital
Montreal-born F1 pilot Lance Stroll made a pit stop at the MCH to raise the spirits of kids being treated there. The teenager is in town ahead of the big race this weekend. Stroll said he was happy to be back in Montreal, and that it was important for him to visit the MCH. For all the details, visit Global News, Journal de Montreal and the Montreal Gazette.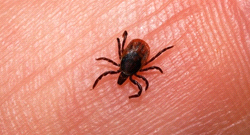 Tick season: How to properly remove, avoid ticks and prevent bites
Ticks are little creatures that may appear to be harmless, but an infected tick can transmit infections, such as Lyme disease, a bacterial infection that can cause facial palsy, liver damage and other health problems in humans. According to MCH pediatric infectious diseases specialist, Dr. Marie-Astrid Lefebvre, the very best way to avoid infection altogether is by knowing how to prevent tick bites. Experts advise people to apply insect repellent to clothing and skin, wear light-coloured clothing and most importantly, to always check for ticks when you spend a lot of time outdoors. To find out what to do should a tick latch onto you, visit Global News.