MUHC in the News | July 31 - August 4, 2017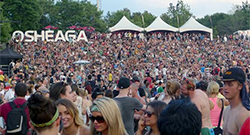 MUHC toxicology expert warns drug users ahead of Montreal music festivals
As the city gears up for a few weekends of music festivals, MUHC toxicology expert, Dr. Sophie Gosselin, speaks out about the dangers of taking drugs at these events. Dr. Gosselin has treated patients affected by drugs at the MUHC's EDs and believes in the importance of raising awareness about the risks of drug overdose. She also offers tips on how to use recreational drugs safely. The story was covered by Global TV, CTV News, CJAD Radio and the Gazette.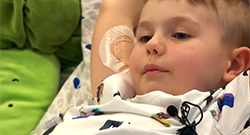 Urgent need for a heart transplant
The life of six year old Liam, and his family, was turned upside down when a simple visit to the Emergency Department for vomiting uncovered a serious heart problem last month. Liam is now on a waitlist for a heart transplant which he urgently needs. You can learn more about his story by watching TVA news.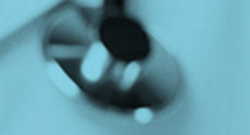 Mobile apps offer creative strategies to prevent and treat Hepatitis C
Our RI-MUHC scientist Dr. Nitika Pant Pai is the developer behind a self-testing smartphone app for HIV called HIVSmart!. She also piloted a similar screening technology that detects HIV and hepatitis C co-infection in India, which was highlighted by The Economist Intelligence Unit (EIU) as a key strategy in preventing this "silent epidemic" that affects 71 million of people worldwide. Dr. Pant Pai's work is so promising that the Canadian Institutes of Health Research is funding another mobile app initiative to help people infected with hepatitis C in Canada. The full story can be read here.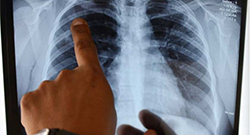 MUHC study calls for targeted screening of high-risk healthcare workers for tuberculosis
In their latest study, senior author Dr. Kevin Schwartzman, MUHC Director of the Respiratory Division and first author Guillaume Mullie, McGill medical student, determined that the current strategy of annual screening in North America is expensive and ineffective and that health agencies should consider switching to a targeted strategy focusing on high-risk healthcare workers only. Read more at the Montreal Gazette.