MUHC in the News | April 3 - 7, 2017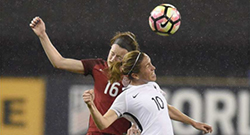 Exercise or rest after a concussion?
When it comes to concussions, rest is often recommended as the first line of treatment. But in the last couple of years, staying sedentary while waiting for a concussion to heal is no longer a given. Instead, physical activity is now considered a viable part of an overall treatment plan — especially in those crucial first few days post-concussion. For concussion specialists like Scott Delaney, a sport medicine and emergency physician at the McGill University Health Centre, the idea that exercise isn't as detrimental as previously thought isn't exactly breaking news. For all the details, visit the Montreal Gazette.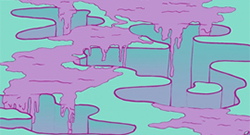 Gendered Stigma and Alcoholism
Until recently, we didn't know much about women's relationship with alcohol, even though alcohol abuse among women has been rising steadily for years. Most of the studies on alcoholism that were conducted in the last century were only carried out with male subjects. This is a problem. In much of North America, experts have come to realize that their treatment methods need to be tailored to women's needs if they are to be effective. Here in Montreal for example, the MUHC has women-only addiction support group meetings twice a week. They explain on their website that, because violence against women is most often perpetrated by men and is closely tied to addictions for women, "it is important to provide a safe and supportive environment where male/female dynamics does not play a role." For more information, visit The Link.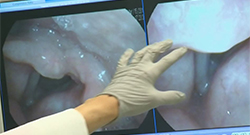 How to protect your voice
The vocal cords are some of the most frequently used organs in our bodies, and in many ways, some of the most neglected. Ahead of World Voice Day on April 8th, Dr. Karen Kost, director of the dysphagia and voice clinics at the MUHC explains how to protect our voices. To find out how, visit CTV Montreal.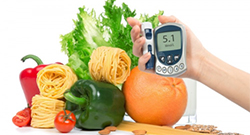 Dispelling myths about diabetes to reduce stigma
Diabetes is caused by the same factors as many other chronic diseases yet it is uniquely singled out for blame and stigma - stigma that is usually based on misunderstanding of the disease. "Patients with diabetes have daily challenges and regimens that must be followed to protect their future health. On top of this, they may feel excluded or rejected. Addressing stigma is critical to their health and well-being," says Dr. Kaberi Dasgupta, a physician researcher at the Research Institute of the MUHC whose recent work on diabetes stigma in people living with type 1 diabetes was funded by Diabetes Canada. Read more at Diabetes.ca.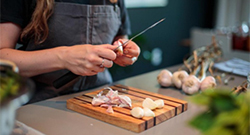 A good mood is in your plate
Let's be honest: when we struggle with depression or anxiety, potato chips or chocolate are more intuitive than a healthy dish. Our intuition is misleading: there is a clear link between a good diet and mental health. However, Dr. Nancy Low, psychiatrist in the MUHC Mood Disorders Program, examined the study and found some weaknesses. More people from the "diet group" than from the control group were taking medications, and unlike the latter, they benefitted from motivational interviews and mindfulness workshops. Find more, in French, in La Presse.