MUHC in the News | April 23, 2018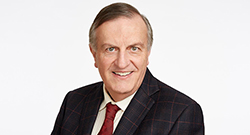 Pierre Gfeller named president and executive director of MUHC
Dr. Gfeller is slated to take over the role from interim executive director Martine Alfonso on May 28. Coverage: The Gazette, CBC and Global News.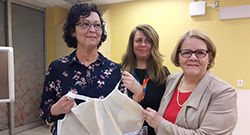 This bra helps reduce suffering for breast cancer patients undergoing radiation
A medical garment developed at the McGill University Health Centre, with funding from the Cedars Cancer Foundation, protects women with large breasts from serious burns resulting from radiation treatment. Reports on CBC and Global News.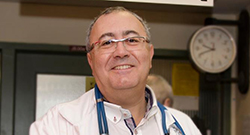 Poor HIV patients see health access suffer
A long-term study led by Dr. Jean-Pierre Routy of the Research Institute found low-income Quebecers with HIV face more barriers to treatment and accessing health care due to their socio-economic standing. Read all about it in Le Devoir and on the CBC website.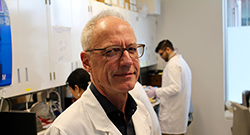 Like babies, eggs send signals when "hungry"
Dr. Hugh Clarke's recent work was featured in. TVA Nouvelles, The Global Health News, McGill Reporter, Futurity, and Radio-Canada International. His team from the Child Health and Human Development Program at the RI-MUHC is decoding the secrets of how ova grow and stay fertile.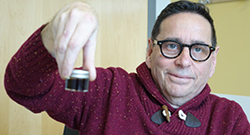 Dr. Jean Bourbeau, Antonio Vigano and Mark Ware from the MUHC and its Research Institute were interviewed by Chantal Srivastava, science journalist from les Années-lumière –ICI Radio-Canada, for a series of reports about research on medical cannabis across Canada.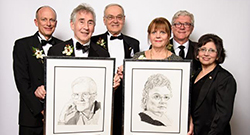 Dr. Balfour Mount enters the Canadian Medical Hall of Fame
Dr. Balfour Mount, who persuaded the leadership of the Royal Victoria Hospital to open the first comprehensive Palliative Care Service at the RVH in 1975, was among the six renowned medical inducted into the 2018 Canadian Medical Hall of Fame. Read the McGill Reporter article.