MUHC in the News | April 16, 2018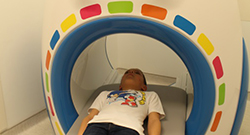 MRI simulator helps decrease the need for sedation in young children
The Montreal Children's Hospital has found a way to reduce the rate of anesthesia in children undergoing magnetic resonance imaging (MRI) exams. Children under the age of six normally need sedation for an MRI to ensure they don't move during the exam, but the hospital's acquisition of an MRI simulator — the ¬first hospital in North America to do so — has meant fewer children need to be sedated. Watch the CTV report.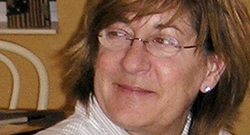 Jennifer Manitt, infirmière pionnière dans le domaine des soins palliatifs
Jennifer Manitt, infirmière pionnière dans le domaine de la médecine palliative, qui s'occupait des malades en phase terminale depuis près de quatre décennies à Montréal, est décédée le 30 mars à la suite d'une longue maladie. Lisez l'article de The Gazette (en anglais).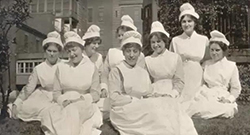 Final farewell for Montreal General Hospital nursing alumni
The Alumnae Association of the MGH School of Nursing is being dissolved. Former nurses Audrey McLeod and Barbara Arseneau reminisce with Global's Laura Casella and talk about a final event being planned for the organization.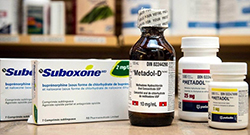 More seniors victims of opioids
"Opioids should never be the first step in treatment ... you have to try everything before you get there," says anesthesiologist and pain specialist at the McGill University Health Center (MUHC) , Jordi Perez in an article in the Journal de Montréal (in French).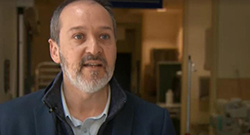 What is a Code Orange? Is Montreal ready for an emergency situation?
Code Orange is one of many emergency codes recognized by health-care centres across Canada. It signalizes a major event or emergency resulting in multiple casualties — like a plane crash or a building collapse. "The most important thing is communication between emergency services — police, EMS (Urgence-Santé in Quebec) and hospitals," Dr. Tarek Razek, MUHC chief of trauma service, told Global News.