Teens and suicide, reading the signs and taking them seriously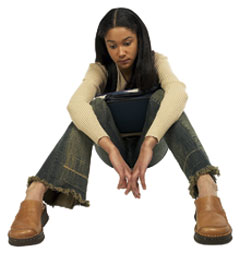 We currently live in a society that values quality of life over life itself. Simply said, when teens suffer emotionally and things go wrong, those more at risk feel that their life is not worth living," says Dr. Mounir Samy, psychiatrist at the Montreal Children's Hospital of the MUHC.
The statistics are sad and frightening: in Canada, suicide accounts for 24 per cent of all deaths among 15 to 24 year olds. In fact, suicide is the second leading cause of death for Canadians between the ages of 10 and 24.(1)
During the months prior to a suicide attempt, teenagers often show many signs of distress, including having difficulties in school, failing to interact with peers and family members and failing in romantic relationships. They will often try to get help at school or at a clinic.
"If you think that someone close to you may be suicidal, let them know that you are there for them and talk about it openly," recommends Samy.
Ask open and direct questions without showing shock or judgment. Asking direct questions will not push the person to commit suicide, it will relieve them of the burden.
Don't keep it a secret, get help: Even if the suicidal person asks you to keep their secret, the best way to show your love and prevent an attempt is to get help from a school counselor, doctor, family member or an Emergency Room.
"When a person tells you they are feeling suicidal or shows signs, take it seriously," urges Samy. "They are reaching out for help because they trust you.
"Suicidal teenagers rarely confide in their parents. They do however need to feel that their parents are willing to give love and support no matter what."
(1) Canadian Psychiatric Association (2002). Mental Illness Awareness Week fact sheet.
At The Montreal Children's Hospital, a crisis intervention team works in the Emergency Room to help children and teens who are in crisis recover. They are available 24 hours a day, seven days a week.
MOST COMMON SIGNS THAT A TEENAGER MAY BE DEPRESSED AND SUICIDAL:
Saying that they want to commit suicide directly or indirectly (such as "Soon, you won't have to worry about me anymore")
Developing a suicide plan, rehearsing, setting a time for the attempt
Self-inflicted injuries such as cuts, burns, or head banging
Reckless behaviour
Making a will
Giving away or destroying cherished possessions
Cutting off social contact