MUHC opens first Diagnostic Centre for Liver Disease fully equipped with FibroScan/CAP device in Quebec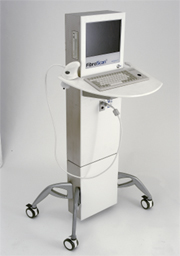 On February 26 at the Montreal Chest Institute, the McGill University Health Centre (MUHC) inaugurated the first Diagnostic Centre for Liver Disease equipped with a complete FibroScan/CAP device in Quebec. Thanks to this device, among the first of its kind in Canada, patients can now undergo a non-invasive and painless exam that takes less than five minutes to check the status of their liver. The results are ready immediately and can be sent to the patient and the referring doctor right away. 
The FibroScan/CAP includes a tool to measure liver fibrosis, a software application to measure hepatic steatosis, also known as fatty liver disease, and an XL probe designed to produce reliable results in obese patients. Fatty liver disease, which is the result of the accumulation of excess fat in liver cells, is currently the leading cause of liver disease in Canada.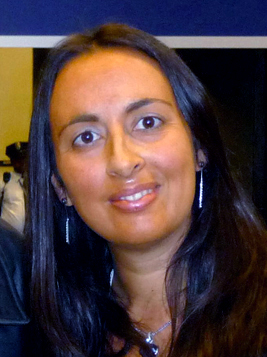 Dr. Giada Sebastiani
"We hope that this acquisition will improve the long-term health of our HIV mono-infected patients (who are HIV-positive and who do not have viral hepatitis), as liver disease is one of the leading causes of death in this population," explains , a hepatologist and the director of the diagnostic centre. "We now have an inexpensive and non-invasive exam to efficiently and systematically screen for hepatic steatosis in these patients."
Before recommending that the MUHC purchase the fully equipped FibroScan device, Dr. Sebastiani first surveyed Canadian doctors who treat patients with liver diseases. She conducted the survey with her MUHC colleagues and with Rob Myers, a well-known hepatologist at the University of Calgary. Recently published in the Canadian Journal of Gastroenterology & Hepatology, the survey shows that 50 per cent of Canadian doctors still use liver biopsy, which is a relatively long, expensive and painful procedure for which the results generally take four to six weeks to come back. The survey also showed that a major concern of doctors is the lack of access to non-invasive technology. 
Other studies that are ongoing or about to start at the Diagnosis Centre for Liver Disease, include investigations on hepatic steatosis among obese patients and patients with inflammatory bowel disease, and research that includes screening for asymptomatic forms of cirrhosis of the liver (without symptoms). 
To see a Fibroscan demonstration by Dr Sebastiani, click here.