Montreal General ICU initiative honours patient's memory while supporting families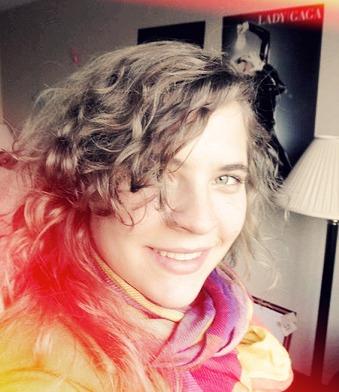 Lauren Alexander
There's no doubt that patients who end up in the MUHC's Intensive Care Units receive the best care possible. But staff at the Montreal General's Intensive Care Unit (ICU) realized there was little infrastructure in place to care for the friends or families of these patients, who are often distraught and forget about their own needs as they watch over their loved ones. 
That started to change with the creation of the Lauren Alexander ICU Support for Families Fund. 
Previously, staff took it upon themselves to help grieving families by performing small acts of kindness, such as bringing water or snacks to those who refused to leave their loved ones, covering taxi costs, arranging long distance calls, etc. 
When Dr. Hornstein, an internist/intensivist at the Montreal General Hospital ICU, realized that members of his staff were covering these costs out of their own pockets, he decided to come up with a better way. The idea came to fruition soon after he met a patient by the name of Lauren Alexander. 
Lauren was a 20-year-old McGill student who had moved from San Francisco to pursue Russian Studies and French Literature. As a talented musician, artist and adept linguist, Lauren had a joie de vivre and the ability to bring people together, say those who knew her. 
Lauren ended up in Dr. Hornstein's care at the Montreal General ICU after suffering a pulmonary embolism, or a blockage of the main artery in her lung, on her way home from grocery shopping in January of 2013. 
Staff had called her parents in California, and while Lauren wasn't able to speak at that point, they arranged to have the phone to her ear so her parents could tell her that they loved her. 
They arrived in Montreal, and Lauren passed away just days later. Because the parents were from out of town, doctors and staff came together to provide whatever additional practical and emotional support they could. 
"We wanted them to know that, despite all the technology and hubbub of the hospital, we're human too," Dr. Hornstein said, adding that everyone involved with Lauren's case was devastated by her loss. "That's really where it came from. In my 20-plus years in this field, this was a bit too much." he said. He admits it hit close to home as he had just recently returned from Ireland where his 20-year-old daughter was beginning a 6-month study program. "I remember standing at the foot of Lauren's bed and wondering how old she was. I looked at her chart and realized she was also 20, like my daughter. Their birthdays were just three days apart."
Dr. Hornstein contacted the family several months later and spoke to them about the idea of setting up a fund in Lauren's name that would be dedicated to alleviating stresses that families and friends experience when their loved ones are in the Intensive Care Unit. "It's not just about raising money, it's also about raising a willingness to help people," he said. "It's more about the idea of paying it forward, and the fund is the scaffolding around it to support these initiatives."
Bita Danechi, a nurse clinician in the Montreal General ICU, joined Dr. Hornstein early on in helping to get the fund up and running."It started when he asked me for a wish list of all the things we needed to be able to support families and friends of the patients," she said. "Our emphasis had always been on bringing drinks and snacks directly to the families, with the idea that they had to take better care of themselves in order to better care for their loved ones." Other examples range from setting up Skype calls with family members who couldn't be at the hospital, to finding gluten-free snacks and providing "Memory Boxes" filled with the patients' personal items. Danechi emphasizes that there are positive stories of healing and recovery that take place in the ICU as well, which is why the next initiative the team wants to pursue is a followup program to check in on former patients. 
"Our relationships with the patients and families often end abruptly, so this would allow us to ensure they're doing well and see how our efforts paid off," she said. "It would also be an opportunity to get their feedback on what parts of their care were positive and what could be improved."
While funding will allow the department to expand some of the services they can offer to families, both Danechi and Dr. Hornstein agree that the message of the initiative is simple: It's the little things that often make the biggest difference. Donations can be made at laurenalexander.ca, or through the Montreal General Hospital Foundation at mghfoundation.com. 
A benefit concert and celebration for the Lauren Alexander ICU Support for Families Fund is taking place on Saturday, April 19 at La Sala Rossa (4848 boul. St-Laurent). Doors open at 8 p.m. and tickets are available online for $22, or at the door for $25. Three great bands featuring members of the MUHC community will perform, including "MTL", "I See You" and "The Chain".
For more information please call 514 284-0122 or visit laurenalexander.ca.